Chilean cuisine features a variety of meat dishes that reflect the country's diverse culinary influences, including indigenous Mapuche traditions, Spanish colonization, and more recent global influences.
Popular meats in Chile:
Lamb: Lamb is also widely consumed in Chile, particularly in the southern regions. Traditional Patagonian dishes often feature lamb as the main ingredient. "Cordero al Palo" is a famous Chilean dish where lamb is slow-cooked on a spit over an open fire.
Pork: Pork, called cerdo or chancho in Chile, is widespread. An annual celebration called Chancho Muerto rescues the old tradition of killing a pig and sharing their meat and components with neighbors and friends. Pork is commonly used in Chilean cuisine, and dishes like "longanizas" (pork sausages) and "lomitos" (pork sandwiches) are popular. Pork is often seasoned with spices and herbs to create flavorful dishes.
Chicken: Chicken is a versatile meat used in many Chilean recipes. "Pollo Arvejado" (chicken with peas and carrots) is an example of a traditional chicken dish in Chile. Visit also Chilean Poultry.
Other meats like rabbit and goat are an essential part of regional dishes.
Beef: Beef is a staple in Chilean cuisine and is used in various traditional dishes. The Spaniards introduced cows to Chile. Meat has always been expensive in Chile, especially beef. And for the most part, steaks are for important occasions.
Ground meat is ubiquitous and integral to the Pino de Carne, a mix of ground meat, onion, and Chilean seasonings. Pino is used on empanadas, pastel de choclo y papas, papas rellenas and more.
Popular beef dishes include "asado" (grilled meat), "churrasco" (thin slices of grilled beef), and "lomo a lo pobre" (steak with fried onions, fried eggs, and French fries).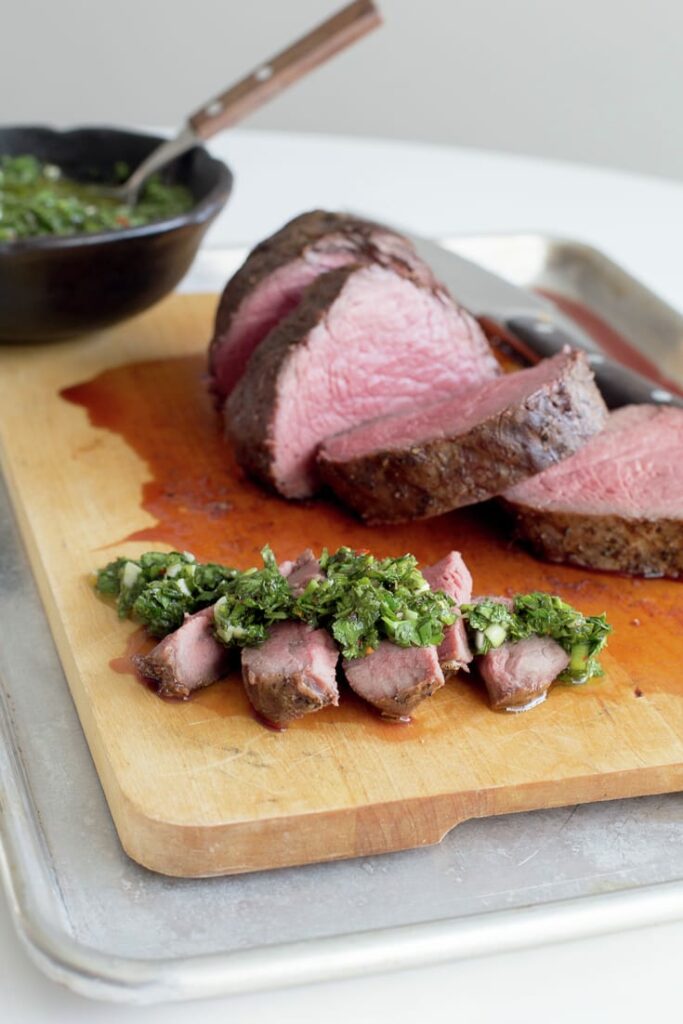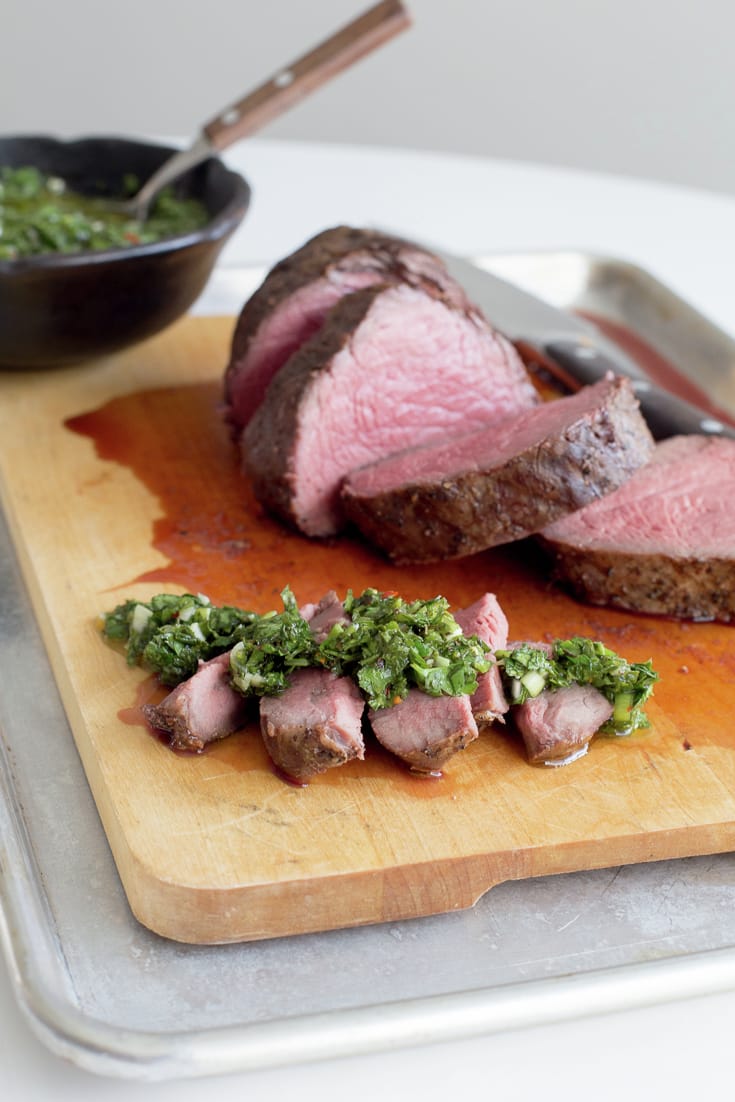 Popular Chilean cuts, remember they are not exact cut correspondence between the USA and Chile beef:
Plateada (similar to brisket)
Choclillo o Pollo Ganso (eye of round beef)
Lomo Vetado (rib eye)
Lomo Liso (New York Steak)
Entraña (outside skirt)
Asado de Tira (short ribs)
Posta negra (top sirloin)
You can use this table developed by the US Department of Agriculture as a reference. The bottom table (new cuts) is more accurate.