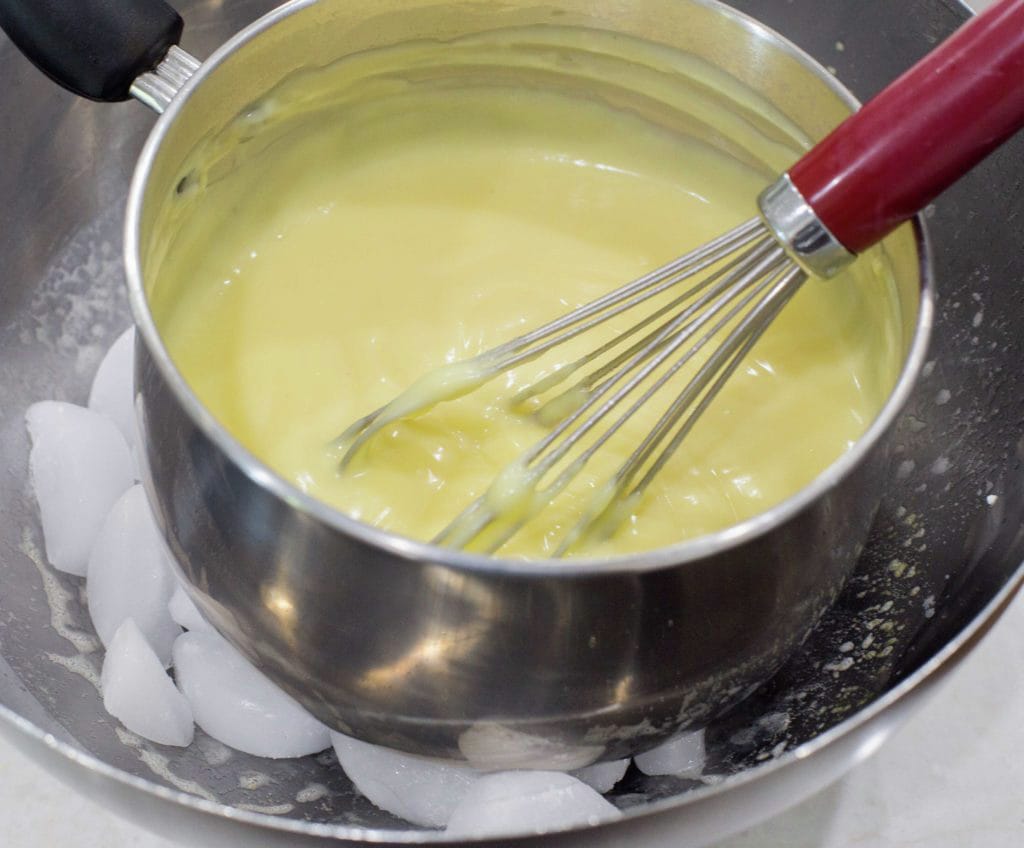 For many of the most traditional Chilean cakes and pastries, pastry cream is the filling of choice.
This recipe is easy and yield a good amount, 2 cups.
Pastry Cream
Ingredients:
3 egg yolks
1 egg
70 grams of granulated sugar
40 grams of cornstarch
475 ml of whole milk
50 grams unsalted butter, cubed
70 grams of granulated sugar
pinch of salt
2 teaspoons vanilla extract
Preparation:
In a bowl with a whisk mix the egg yolks, egg until they are foamy, add sugar (70 grams) and cornstarch and mix until it is all incorporated.
In a medium saucepan heat the milk with the butter, remaining sugar (70 grams) and salt, stir to dissolve the sugar, as just begins to boil, remove from heat and add slowly to the yolk mixture, beating all the time.
Return the mixture to the pot and cook over medium heat until it thickens and begins to bubble, stirring all the time.
Remove from heat, add vanilla and pass through a sieve if you see lumps. Cool the pastry cream on top of a bowl with water and ice. Cover with plastic wrap pressed directly on the cream, so it doesn't form a crust. Refrigerate until ready to use.
You can make it 2-3 days before use.