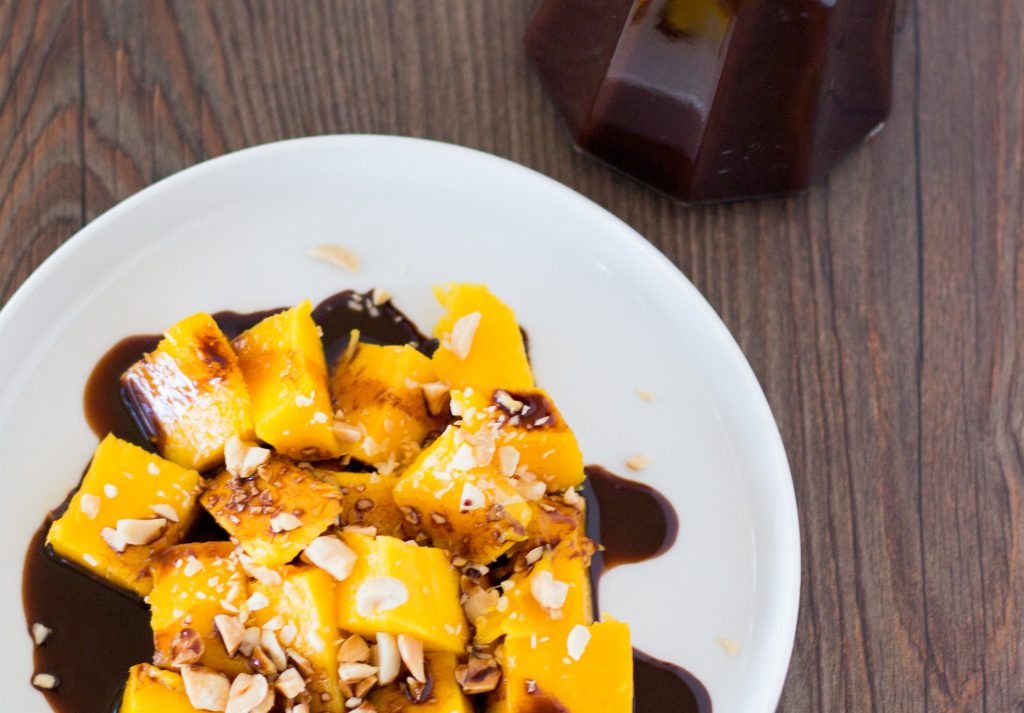 This vegan chocolate sauce without milk or cream is perfect for drizzling over ice cream or fruit. It may also be used to prepare chocolate milk, cold or hot, is a hit at home with my kids.
Vegan Chocolate Sauce
1 1/2 cups
Ingredients:
1/2 cup cocoa powder, unsweetened
1 cup sugar
1 cup water
pinch of salt
1 teaspoon vanilla extract
Preparation:
In a small saucepan mix the cocoa, sugar, and salt, stir well until no lumps of the chocolate show.
Add water, stir and cook over medium heat until it boils, stirring occasionally.
Reduce heat and boil gently for 3 minutes. Stirring. Turn off the heat and add the vanilla, stir.
Let cool and refrigerate until ready to use.
Store in the fridge for up to two months.
Recipe adapted from Where Woman Cooks.