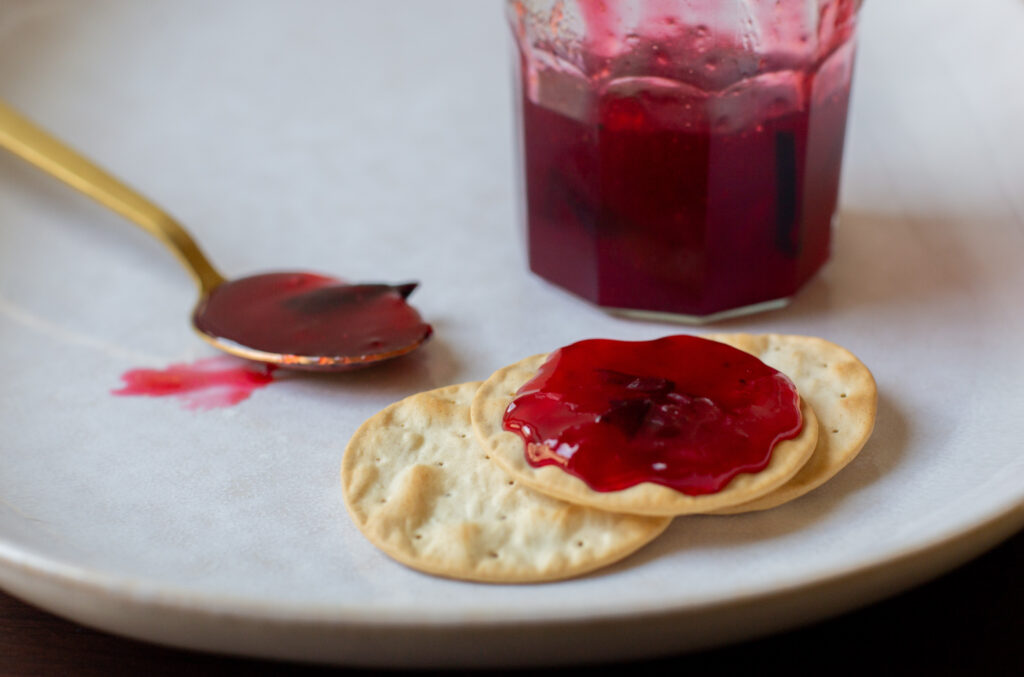 Plum jam is one of my favorites, especially for filling our most traditional Chilean cake: the thousand layer, being quite acidic, it is a beautiful contrast to the sweet taste of dulce de leche. In general, I think it is a welcome addition to most cakes.
Use any available plums; I got yellow ones on the inside, purple on the outside, even the smallest ones used for juice. The color of the plum jam is usually reddish, given by the skin, not the color of the plum inside.
The plums must be ripe, but not soft.
Making preserves and jams at home is traditional labor during the Chilean summer, the abundance of fruit and the low prices make it accessible. Kids participate in collecting the fruit, especially wild blackberries, raspberries, blueberries, and more.
Print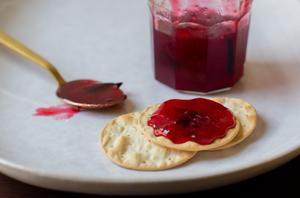 Plum jam
Total Time:

1 hour and 30 minutes

Yield:

1,5 liters
ripe plums, around 3-4 pounds
granulated sugar
pinch of salt
jars
Instructions
Clean the jars boiling them in water.
Wash and dry the plums. Chop into small pieces, discard the cores.
Weigh the prunes and add 800 grams of granulated sugar for each kilo (kg) of plums. Stir and let stand refrigerated overnight, or for two hours on the counter, stirring every 15 minutes.
Place the mixture in a large pot, add a pinch of salt, cook over high heat until it starts to bubble, lower the temperature so that it continues to boil gently. Since it stops frothing, cook for 5-10 minutes until it has the desired texture.
Taste it: put a teaspoon on a plate and refrigerate it for a few minutes.
Carefully package hot, cover, let cool and refrigerate or freeze.
Author:

Prep Time:

1 hour

Cook Time:

30 minutes

Category:

Jam

Method:

stove-cooked
Keywords: plum preserves, plum jam