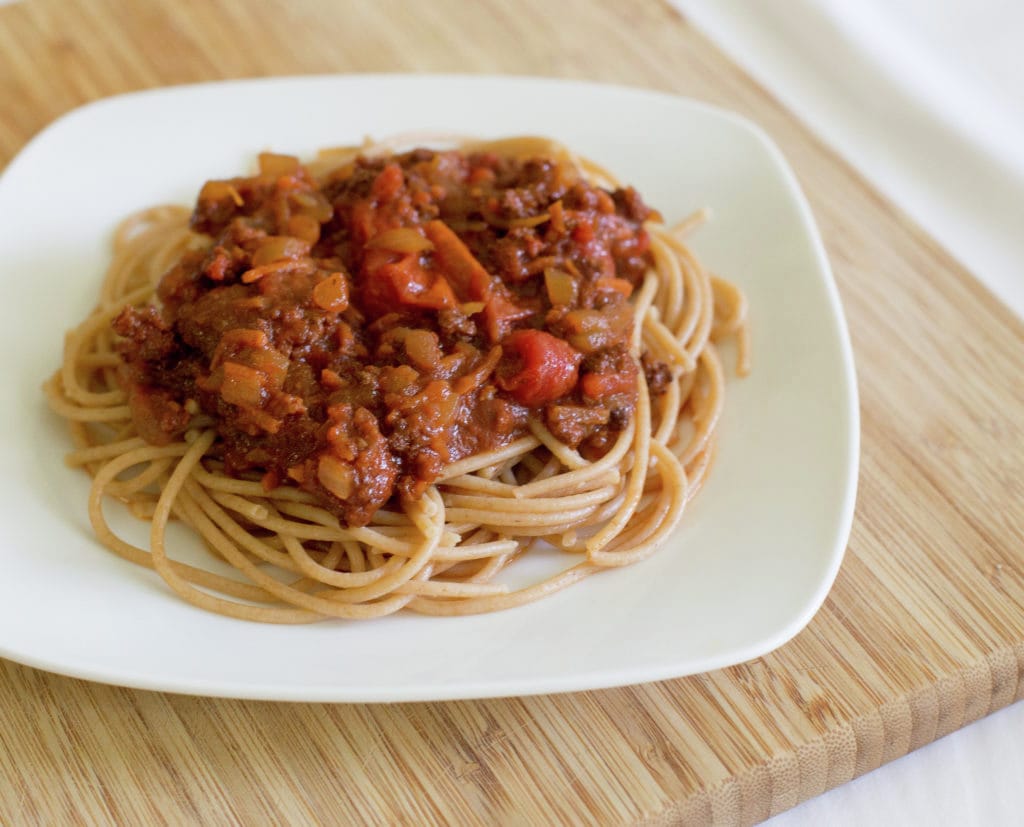 Last week was very cold here, and one day I had the idea of using some ground beef for burgers, but the thought of turning on the grill and being outside was terrible, at least for me, so I made this simple meat sauce or bolognese meat sauce for spaghetti. Nothing fancy, but very tasty and homey.
I took new pictures for this recipe in June 2015, during our exile in a small apartment while we repaired our house after the Memorial Day flood in Houston, you can read more about our "floodie" experience here. The power of homemade food is real, after 2 weeks living in hotels without a kitchen, once living in a small apartment it comforted us greatly. Especially having these down to earth meals.
Meat Sauce, Chilean Style
4 portions
Ingredients:
1 tablespoon oil
500 grams of ground beef (1 pound)
1 chopped onion
2 carrots, diced and 1/2 red pepper without seeds chopped, optional
1 can diced tomatoes (about 400 grams)
1 can tomato sauce (225 grams)
few sprigs of oregano
salt and pepper
1 tablespoon butter
Preparation:
In a large skillet heat to medium-high heat the oil, when hot add the meat and separate it with a spoon to cover the entire pan, season with salt and pepper, let it brown for 3-5 minutes without mixing. Turn and brown on the other side 3-5 minutes.
Add the finely chopped onion, carrots, and pepper (if used) and stir. Cook for 5 minutes stirring occasionally, add diced tomatoes and tomato sauce, add fresh or dried oregano.
Test, adjust the seasoning, let simmer covered for 5-10 minutes or more, add the tablespoon of butter and stir well before serving.
Serve over noodles or rice.