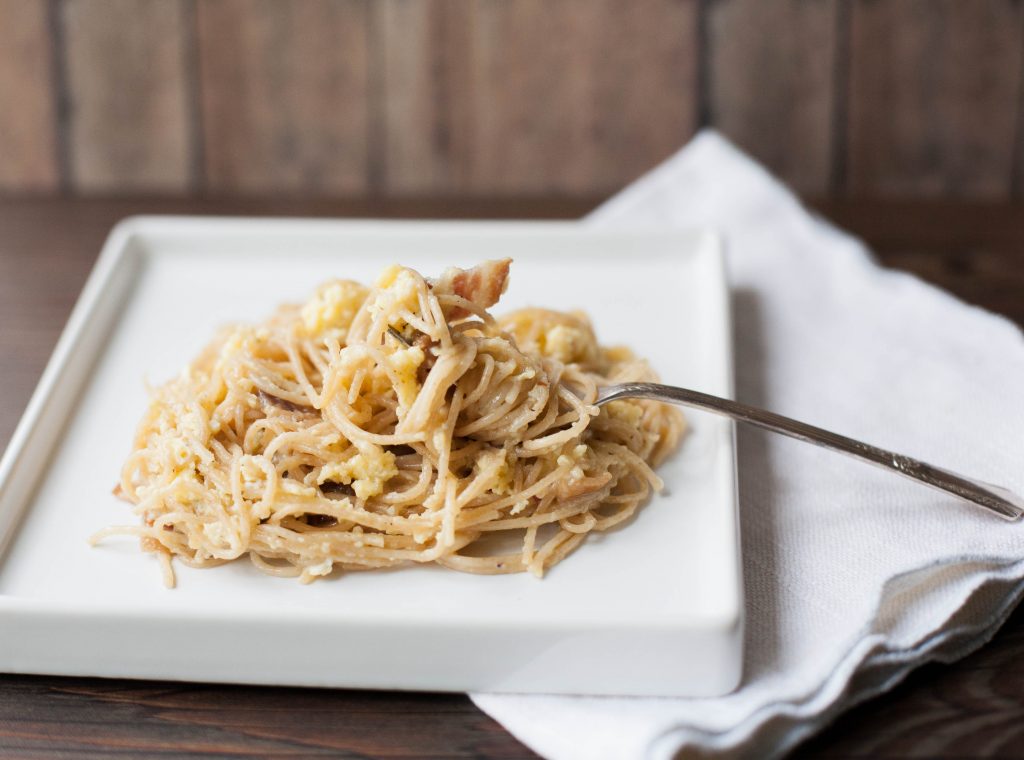 I believe that some version of this dish exists in every country, but this is how are commonly made in Chile. Enjoy this Pasta with eggs and bacon!

Pasta with eggs and bacon, Carbonara
for 2 people
Ingredients:
2 servings of cooked noodles, I like Capellinis
3 eggs
1 tablespoon/splash of milk or cream or water
1/4 cup chopped crisp bacon or ham
1/4 cup grated Parmesan cheese, optional
salt and pepper
Preparation:
In a non-stick skillet place 1 tablespoon of vegetable oil over medium heat and add the noodles. Stir occasionally let the noodles get heated.
Meanwhile, in a small bowl place, the eggs and all other ingredients used, including salt and pepper. Beat with a fork to mix everything.
Reduce heat to medium-low and pour the egg mixture, using a spatula to scrape the pan and stir slowly, when the eggs are cooked and look like scrambled eggs are ready.
Serve immediately.