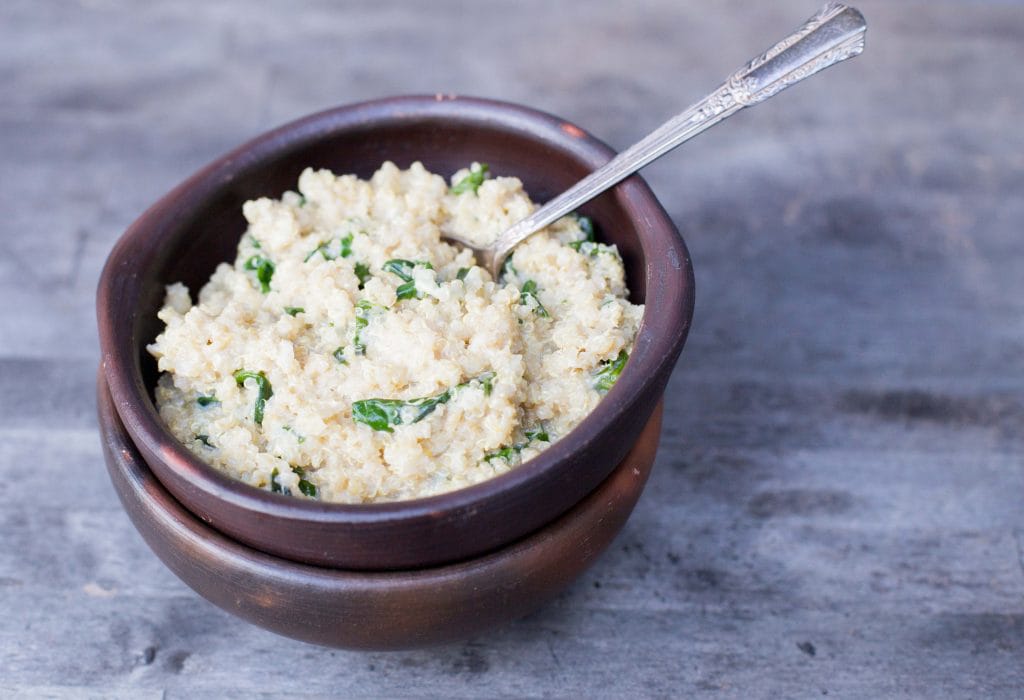 From time to time, we have foreign guests for dinner. Houston is a city that receives many people from other countries for 2-4 years; many come to work while others come to study, and some stay as we did. This time, the guests were two German men and two Chinese women. On these occasions, I always try to do something Chilean but on the safe side… I've learned that the "Pastel de Choclo" (corn pie) is too exotic.
Also, one of the guests was gluten intolerant, so the quinoa came to the rescue. I cooked this quinoa stew or Quinotto, served with grilled chicken. It was an effortless dinner. For dessert, I baked an almond cake with Chilean papayas, also called Caricas. Soon, I will share that recipe. And drinking pisco Sour puts everyone in a pleasing mood.
Print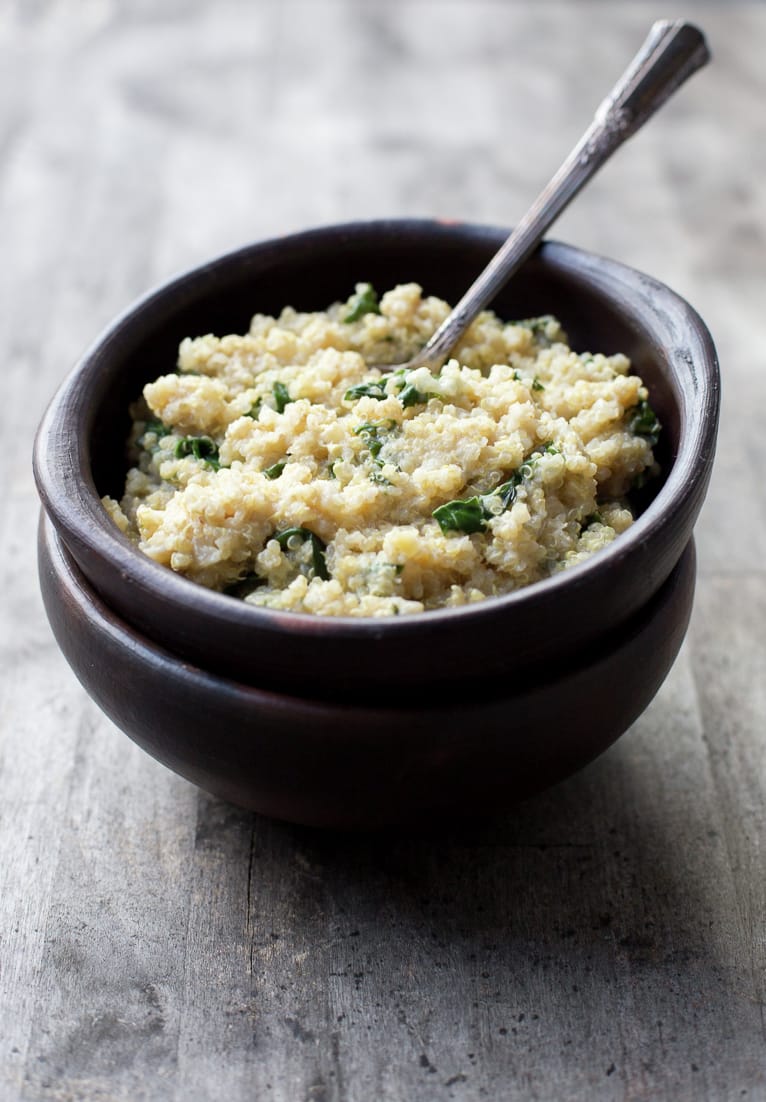 Quinoa Risotto
Total Time:

1 hour 30 minutes

Yield:

6
2

cups

quinoa

4

cups

vegetable broth, low sodium preferred

1

large bundle of chard

1

onion

1

cup

heavy cream

1/2

cup

grated Parmesan cheese

2 tablespoons

butter
oil, salt
Instructions
Wash the quinoa until it stops foaming. Place in a medium saucepan and cover with 3 cups of vegetable broth. Cook over medium-high heat until it boils. Lower the heat to low, and simmer for 20 minutes. Once ready, let it cool down on a tray.

Wash and chop the chard stalks into small cubes. Cut the leaves into strips.

In a large saucepan, cover the bottom with water. Place over medium heat. When boiling, add the chard, leaves only, and cover—Cook for 5 minutes over low heat. Uncover and remove the chard to a plate.
Chop the onion into small cubes.
Clean the saucepan and heat one tablespoon of oil and 1 of butter. Brown the onions and chard stalks for 10 minutes until golden. Add the cream, vegetable broth, and grated Parmesan cheese. Stir in the quinoa and, finally, the cooked chard.
Add more vegetable broth to desired consistency, like a thick soup, if necessary. Finally, add the butter, mix well and adjust the seasoning.
Serve hot.

Author:

Pilar Hernandez

Prep Time:

30 minutes

Cook Time:

1 hour

Category:

Stew

Method:

Stove

Cuisine:

Chilean
Keywords: Quinotto, Quinoa Risotto