Pisco sour is THE drink in Chile; it is the drink of choice both in restaurants and at family gatherings. This is the recipe we prepare at home: easy and delicious.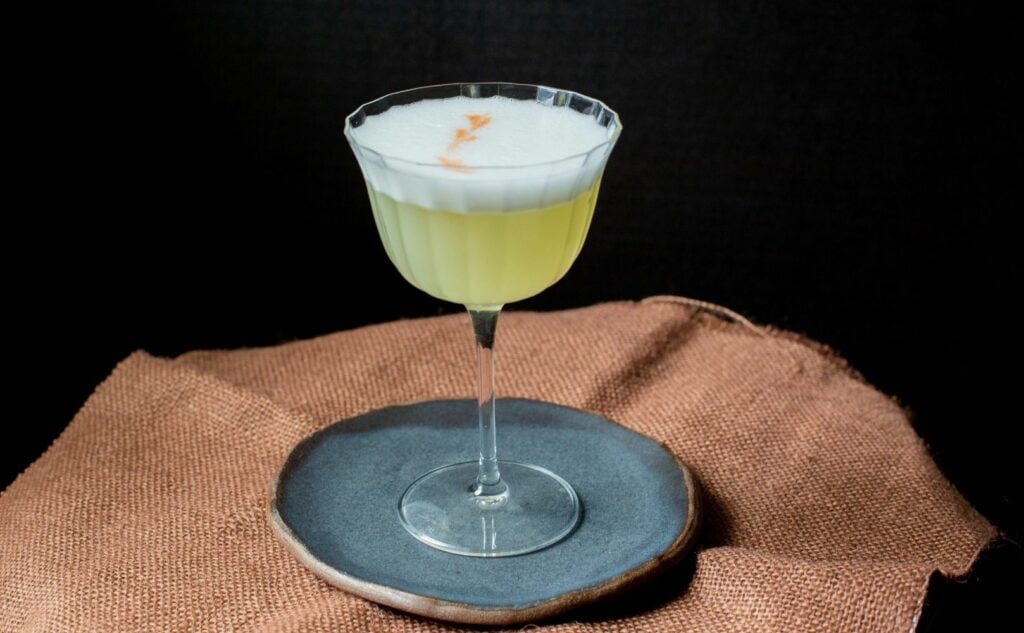 Pisco Sour is a refreshing and well-balanced cocktail, perfect for sipping on a warm day or as an aperitif. It has gained international popularity and is often enjoyed in many parts of the world. It is known for its unique and delicious blend of flavors, featuring Pisco, a type of grape brandy, as its primary spirit.
What do you need for a Pisco Sour?
Pisco

: Pisco is a type of brandy made from distilled grapes. It's the base spirit of the Pisco Sour and comes in various styles and flavors.

Lime or lemon juice

: Freshly squeezed lime or lemon juice is a key component that gives the cocktail its tangy, citrusy flavor.

Simple syrup

: Simple syrup, made by dissolving equal parts sugar and water, provides sweetness to balance the sourness of the citrus juice.

Egg white

: An egg white is often included to give the cocktail a creamy and frothy texture.

Angostura bitters

: A few drops of Angostura bitters are added as a garnish, contributing aromatic and slightly bitter notes to the drink.
Here in the USA, it is increasingly easy to find pisco at liquor stores, and if you live in Texas, I recommend going to Spec's. I love the variety of spirits and wines they offer. If you see Catan Pisco, get it; it's my favorite flavor, and you will love it. It's the brainchild of Catalina, a Chilean women entrepreneur.
This recipe is a batch version of the traditional drink. All the ingredients need to be chilled in advance except the egg white. You can use pasteurized egg whites if that is a health concern or leave it out, but you will be missing the frothy top, but the flavor is still excellent.
Instead of doing my bland simple syrup, I used one of the delightful Bar-Tisan syrups available in Houston at Local Foods (Rice Village and The Heights). They have many unique flavors, but I like my pisco sours on the herbal side, so I go with rosemary or Rica-Rica. But have fun trying different combinations.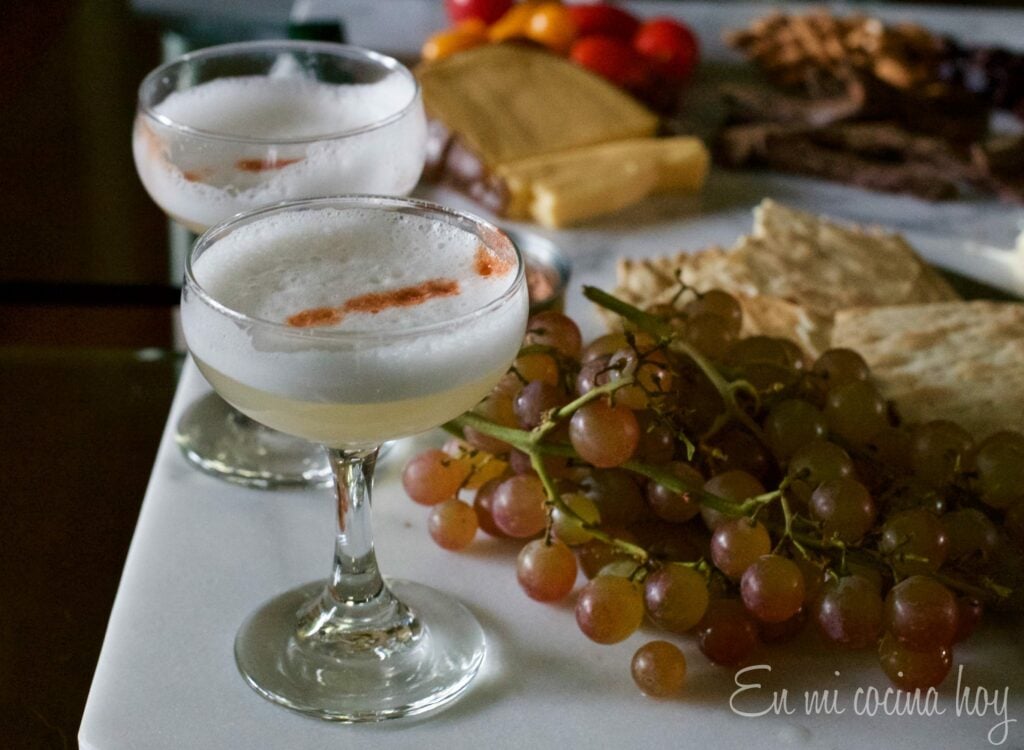 What kind of alcohol is Pisco?
Pisco is distilled from grapes. It's hard liquor like tequila and vodka. In Chile and Peru, grapes were introduced by the Spaniards, and soon, the production of Pisco and wines (of course) was started. There is an ongoing fight between Peru and Chile about the birthplace of Pisco. Pisco Sour, the cocktail, was invented in Lima, Perú.
What kind of pisco is used for Pisco Sour?
Usually, in the USA, you can find Peruvian or Chilean pisco. Either of them will be delicious in your cocktail. I have personally tried with good results: Portón, Capel, and Catán.
What else can I do with pisco?
You can substitute pisco in any baking recipe for vodka or tequila. You can also make Piscola, a traditional Chilean cocktail: 1 part pisco, 2 part or more of Coke or diet Coke, and a squeeze of lime.
How long does Pisco last after opening?
Forever, like vodka and tequila, they don't expire.
Can I serve Pisco Sour on the rocks?
No, it's not traditionally served with ice. It's usually served in coupe glasses or flutes.
This time, we shared it with American friends who had never tried it, and oh, boy, did they like it, remember to drink in moderation.
Besides Pisco Sour, other traditional drinks in Chile are:
Borgoña, red wine with fruits
Clery, white wine with fruits
Terremoto, fizzy white wine with pineapple sorbet and grenadine
Ponche a la Romana, champagne with pineapple sorbet
Cola de mono, a Chilean coffee eggnog for the Holidays
Print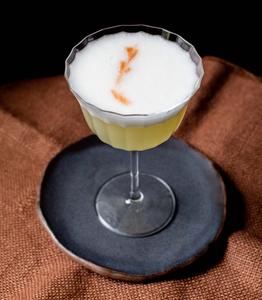 Easy Pisco Sour Recipe
Quick and amazing. Batch it and enjoy it with friends.
Total Time:

10 minutes

Yield:

4
1

cup

of lemon juice or lime juice

1

cup

of pisco

1

cup

simple syrup (1 cup sugar + 1 cup water, cook until sugar dissolves and cool after)

1

cup

ice

1

egg white
bitter Angostura to serve
Author:

Pilar Hernandez

Prep Time:

10 minutes

Cook Time:

0 minutes

Category:

Drinks

Method:

Blended

Cuisine:

Chilean
Nutrition
Serving Size:
Calories:

253

Sugar:

30.3 g

Sodium:

17.2 mg

Fat:

0.5 g

Saturated Fat:

0.2 g

Carbohydrates:

33.1 g

Fiber:

0.3 g

Protein:

1.2 g
Keywords: pisco sour, cocktails