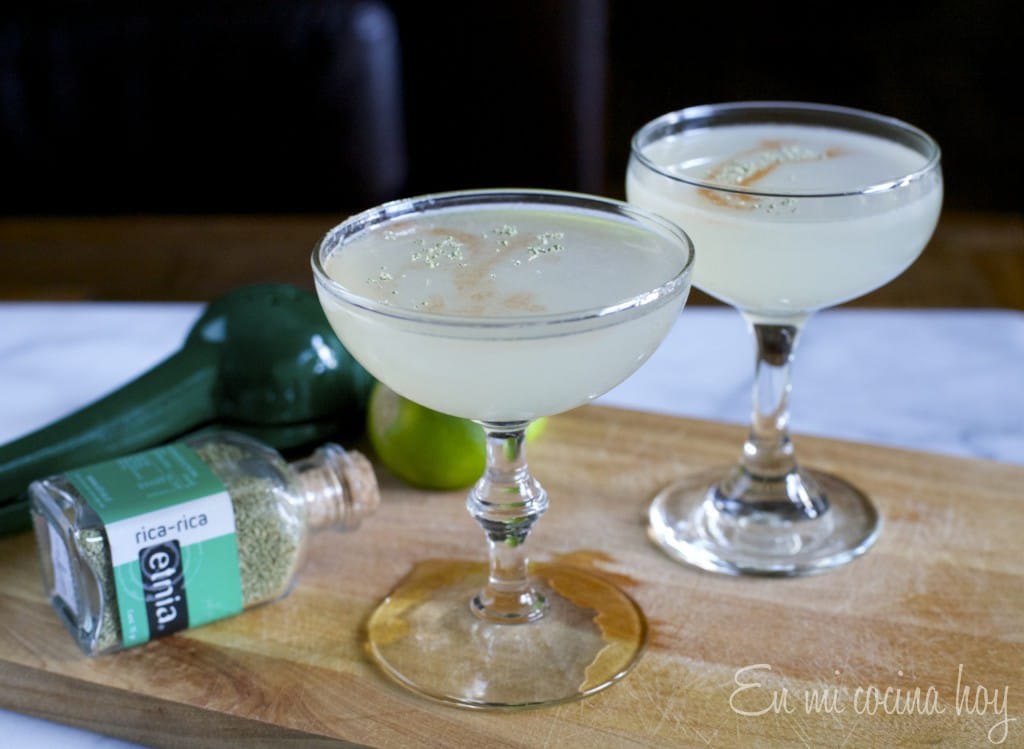 During our vacation in San Pedro de Atacama, one of the things I tried in different places was the Rica-Rica pisco sour.  I love pisco sour, it's Chilean national drink, and theRica-Rica gives a more marked freshness, adding flavors like mint and thyme.
The Rica-Rica is a herb native on the Atacama Desert. I haven't seen it being sold in the USA, you can substitute with thyme or just enjoy your Pisco sour.
In our house the bar is my husband's territory, at the most, I open a bottle of champagne … so this recipe is his.
Rica-Rica Pisco Sour
8 drinks in small glasses
Ingredients:
1 teaspoon Rica Rica + a few grains to decorate
1 cup (240 ml) of pisco (used Alto del Carmen 35th)
1 cup (240 ml) simple syrup
1 cup (240 ml) lemon juice or lime
1 egg white (optional)
Angostura Bitters
Preparation:
Add a teaspoon of Rica-Rica to a cup of pisco. Stir well. Marinate for at least a week (one month is better) in a dry place without direct light.
Strain the pisco macerated and place in a blender jug/blender.
Add the simple syrup, lemon juice or lime, and egg white. Refrigerate.
Blend for 15 seconds until well blended.
Serve immediately in cold glasses.
Add one or two drops of bitters to taste.
Sprinkle a few grains of Rica-Rica on the surface.