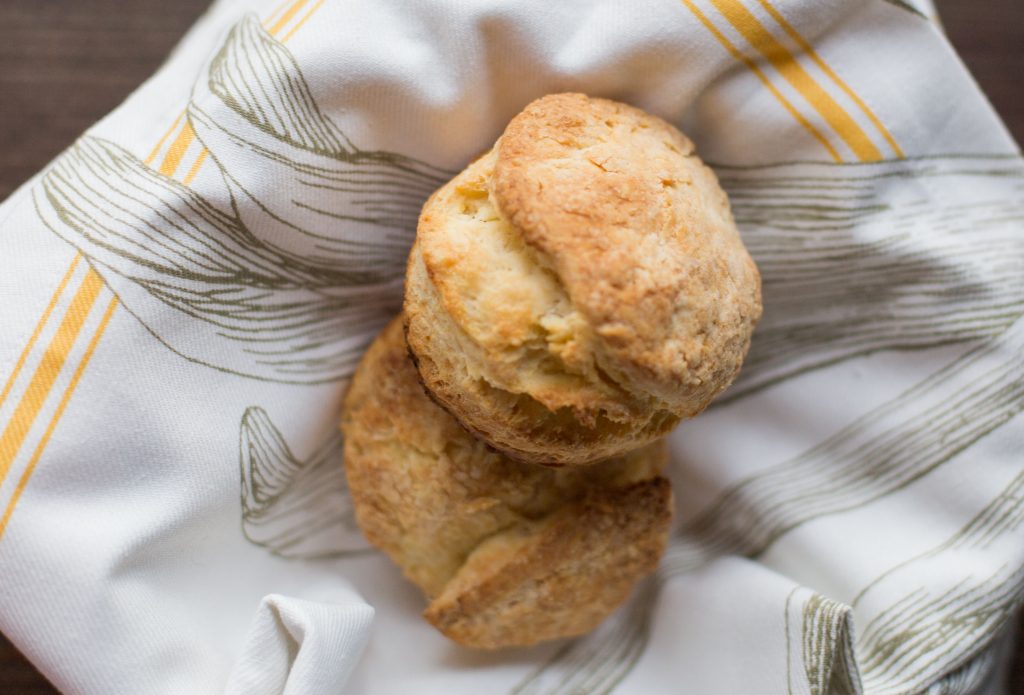 This recipe I made it with my oldest, and it was our breakfast on Christmas. I don't like waking up early, and I need a little incentive 🙂
Scones
10-12 scones
Ingredients:
1 egg
2/3 cup cold heavy cream
2 cups flour
2 tablespoons sugar
1 tablespoon of baking powder
1/4 ?teaspoon fine salt
5 tablespoons cold unsalted butter
Preparation:
Preheat oven to 400F or 200C. Prepare a baking sheet, cover with parchment paper.
In a jug mix the cream and egg, beat with a fork until thoroughly mixed, 1 minute.
In a bowl mix the flour, baking powder, salt, and sugar, stir with a fork.
Add the diced butter and working with two knives or 1 fork (NO hand) add the butter to form coarse sand, crumbs will have different size, is normal, but do not let them bigger than a pea.
Pour the cream and egg mixture on the center and stir with a fork until all is moist. Working fast form a ball, don't knead.
Flour the counter and place the dough and spread with the rolling pin until it is 1-1.5 cm. thick.
Cut with a floured glass or biscuit cutter. If you want to freeze them, place them on a plate and then, once frozen, store in a plastic bag for up to 2 months.
Bake for 18-20 minutes until well browned. Do not thaw before baking. They take 2-4 minutes longer if frozen.
Let cool 10 minutes before serving with butter and jam.
Recipe from?Baking from my home to yours?by Dorie Greenspan