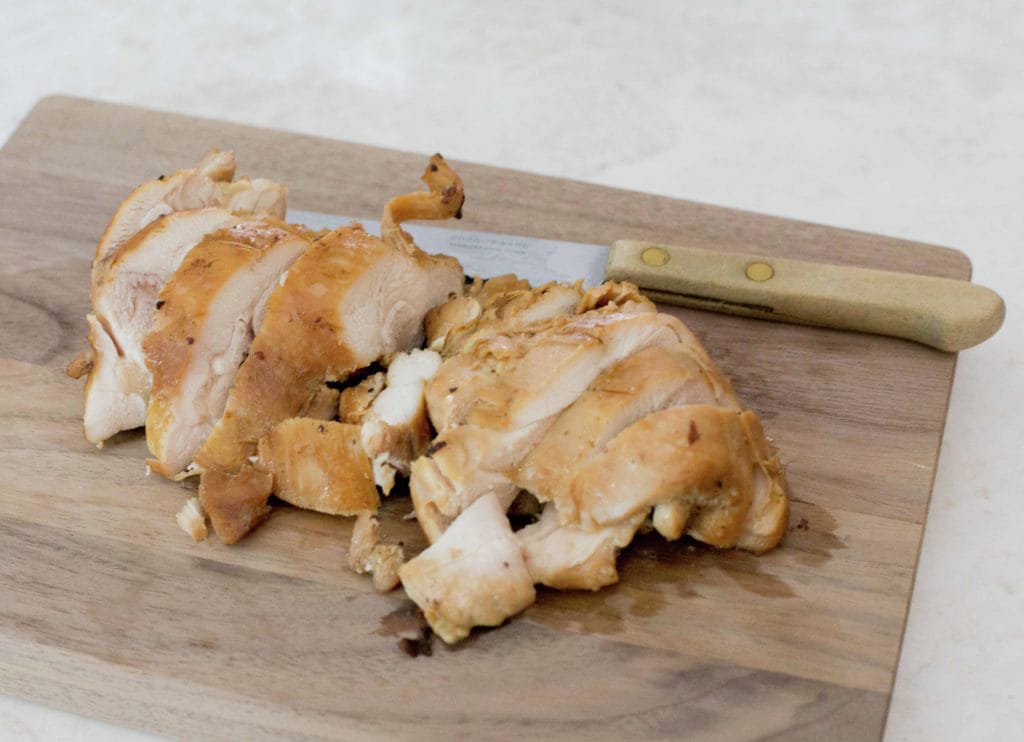 Every year at the end of the year when final exams and standardized tests start, our tradition is that my kids plan special breakfasts or lunches, for years they have asked me to make them Japanese bento boxes. Our favorite Japanese restaurant here in Houston Kata Robata serves some spectacular ones and always includes chicken teriyaki.
This year, I decided to give them a treat; it has been a stressful year, dealing with the uncertainty after Hurricane Harvey, the school of my youngest kid is displaced. And classes started a month behind. Soon, I will upload a post with the ideas for the bento. For now, I leave you the chicken teriyaki recipe.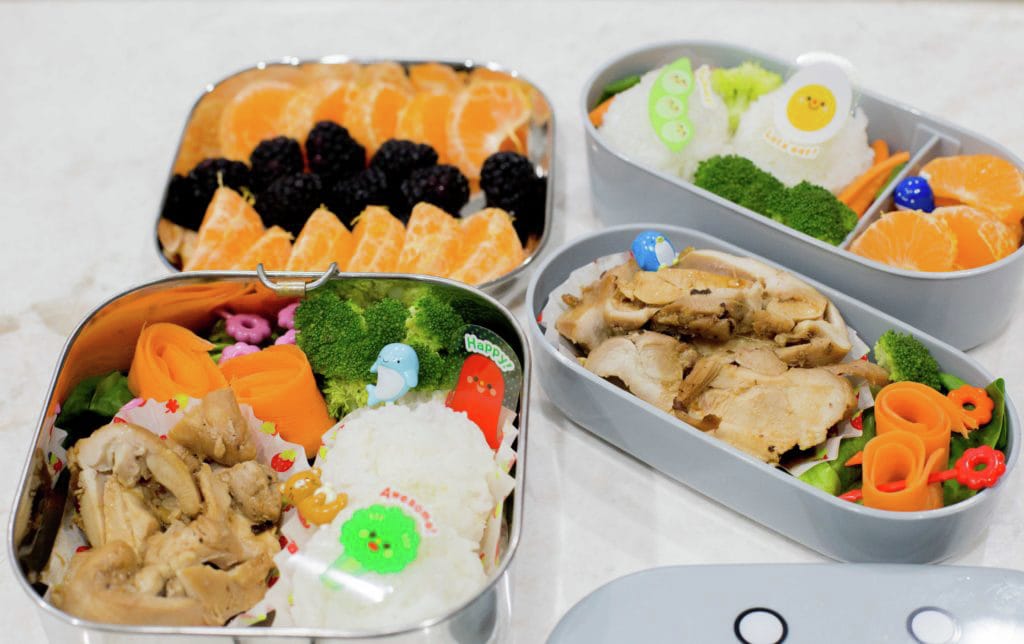 Chicken Teriyaki
For 6 people
Ingredients:
10  chicken thighs, boneless, hopefully with skin
1/2 cup of teriyaki sauce
grated fresh ginger (1 teaspoon), optional
2 tablespoons of sake (Japanese brandy or chicken broth or water)
oil, salt, and pepper
Preparation:
Clean the chicken, removing visible fat and excess skin. Make holes with a fork crossing across all the meat so that the sauce penetrates. Place in a dish and to pour the teriyaki sauce and ginger if using, turn them so that everything is soaked. Refrigerate 30 minutes.
Remove the legs from the sauce, letting them drain well. Heat oil in a large skillet over medium-high heat add the chicken legs with the skin facing down. Salt and pepper to taste. Cook for 3 minutes without moving. Turn and cook three more minutes. Add the sake, or the chicken broth — cover and cook over low heat for 5 minutes.
Open, remove the chicken to a plate and clean the pan of excess fat. Pour the teriyaki sauce into the pan and return the chicken. Cook over medium-high heat to reduce the sauce, bathe the chicken with the sauce. About 3-4 minutes more.
Remove to a plate, let stand 5 minutes covered. Cut into slices and serve with the sauce spoon on top.
Recipe inspired by the blog Just One Book, my favorite Japanese food.