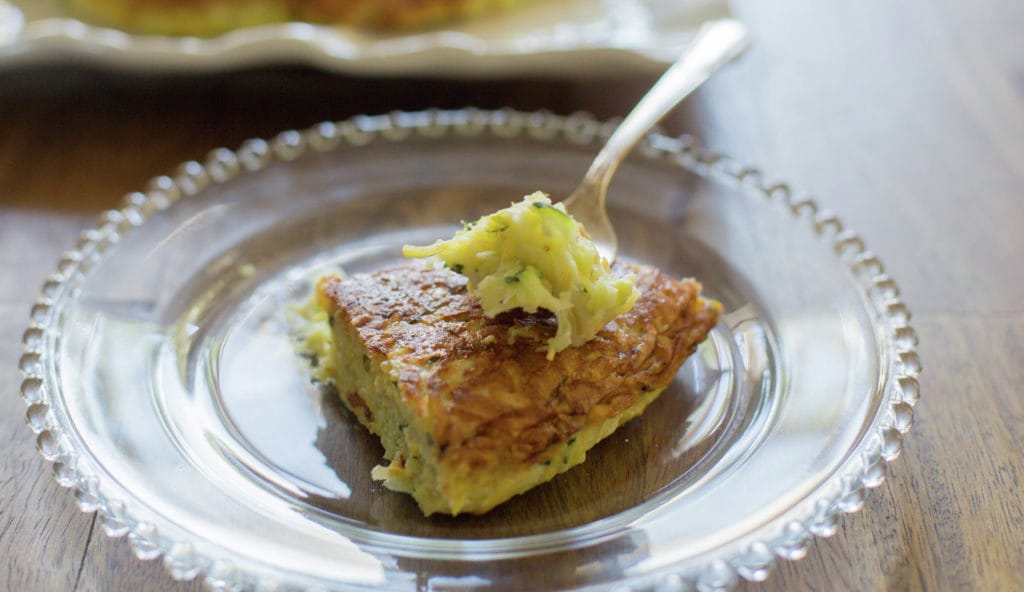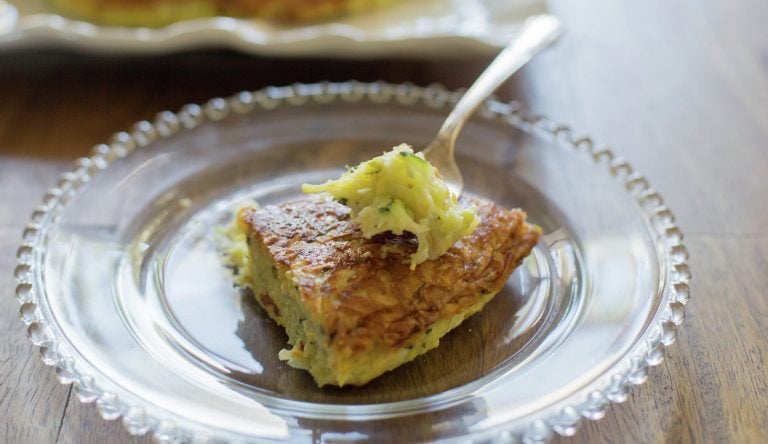 This zucchini frittata?is delicious and very easy to do. I have already told you before I made the frittatas?on the stove over a low flame and then broil them?in the oven. I do?not flip them half-cooked because?I'm afraid to?break them.
If you like a more fluffy frittata:?separate the eggs and beat the egg whites and then incorporate them into the yolks and zucchinis mixture.?The frittata?was even better?reheated the next day.
This is a fantastic way to use the abundance of summer squashes and zucchinis during summer.
Zucchini Frittata
6 people
Ingredients:
4 zucchini or summer squash
3 eggs
1 tablespoon vegetable oil
salt and pepper
Preparation:
Grate the squashes, you can use a box grater or a food processor like I did.
Place the grated squashes?on a clean kitchen towel, close and squeeze.
In a large bowl mix the eggs, salt, and pepper and beat with a fork for 1 minute, until slightly foamy.
Mix the beaten egg with squeezed grated squashes.
In a medium skillet, heat 1 tablespoon oil over medium heat.
Add the squash?mixture and flatten slightly.
Cook over medium-low heat for 30-35 minutes until the surface is almost 100% cooked. If you do not have experience touch the frittata?several times during cooking to learn to?recognize?the difference.
Broil in the oven for 5 minutes. Keep an eye on it.
Cut and serve.