Versión en español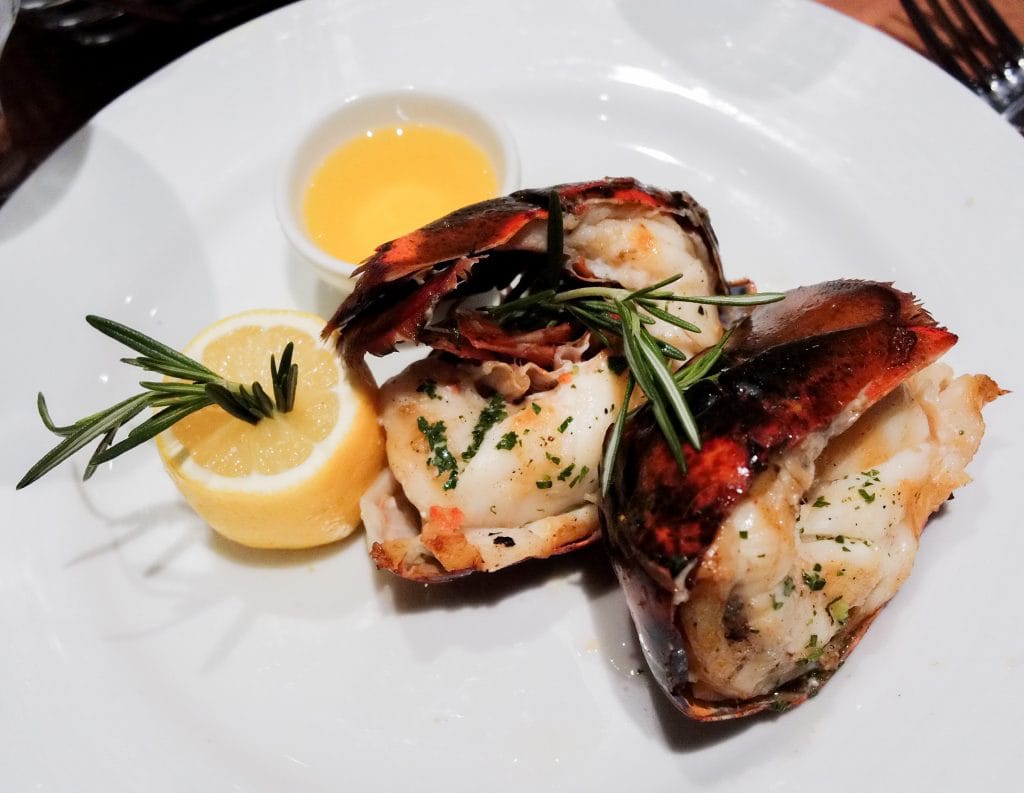 Carnival invited me to cruise with them. All opinions are my own.
There are many free meal options included on Carnival cruises. In the beginning, it can be overwhelming, and it is difficult to figure out how to find the foods that one likes to eat. Carnival has made things much easier with their fantastic App: install it on your phone before boarding the cruise, and once on board, it works with the ship's Wi-Fi (no cost, it is not necessary to have an internet or data plan).
In the App, you can see at any time what are the options open at that time for eating or drinking. It is also possible to look at the shows and activities, you can mark your favorites, and then a reminder arrives a few minutes before so you can make it. You can also make reservations in the Carnival App for restaurants and the Spa.
In general, cruises always have at least two options for breakfast, lunch, and dinner: the informal restaurant (Lido deck) near the pool, which is a buffet, sometimes is a bit chaotic and in my opinion with few healthy options; and the restaurant à la carte and with service to the table in the Main Dining Room. The first day it's a good idea to go to dinner at the Main Dining Room to get an idea of the menu and options and see what you think about the food. And if nothing attracts you there, you can always go to eat something later in other restaurants on the ship. That's the significant advantage of a cruise, you have almost endless options.
I leave examples of meals in the main or formal dining room. Every night there is a vegetarian option, Indian food is generally delicious. Every day there are also dishes inspired by the port of the day. And do not forget to order the Molten Chocolate dessert one night… or ALL nights. It's delicious. In general, the food is well prepared, but with traditional flavors. There are no big surprises.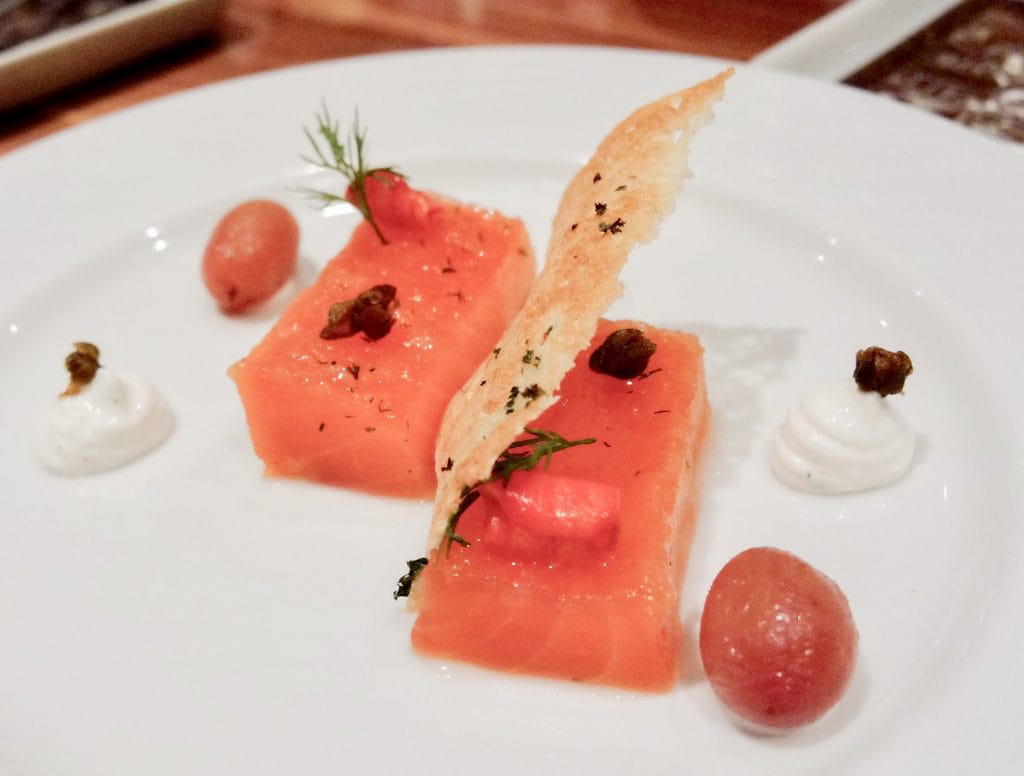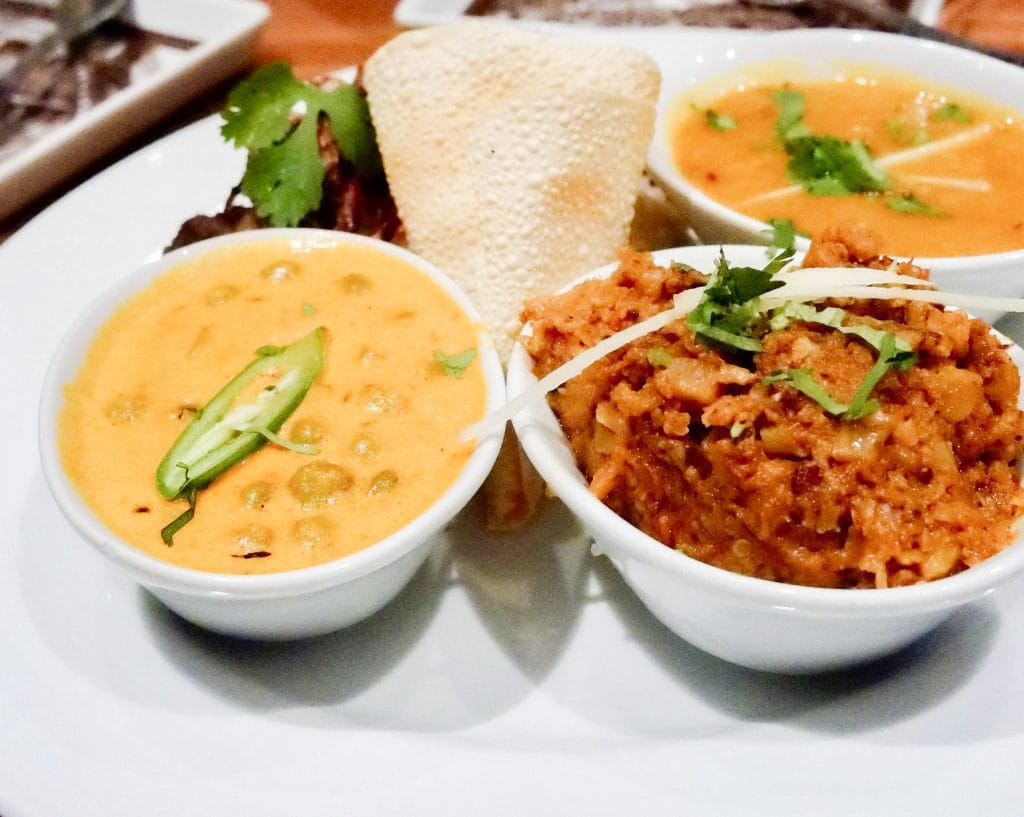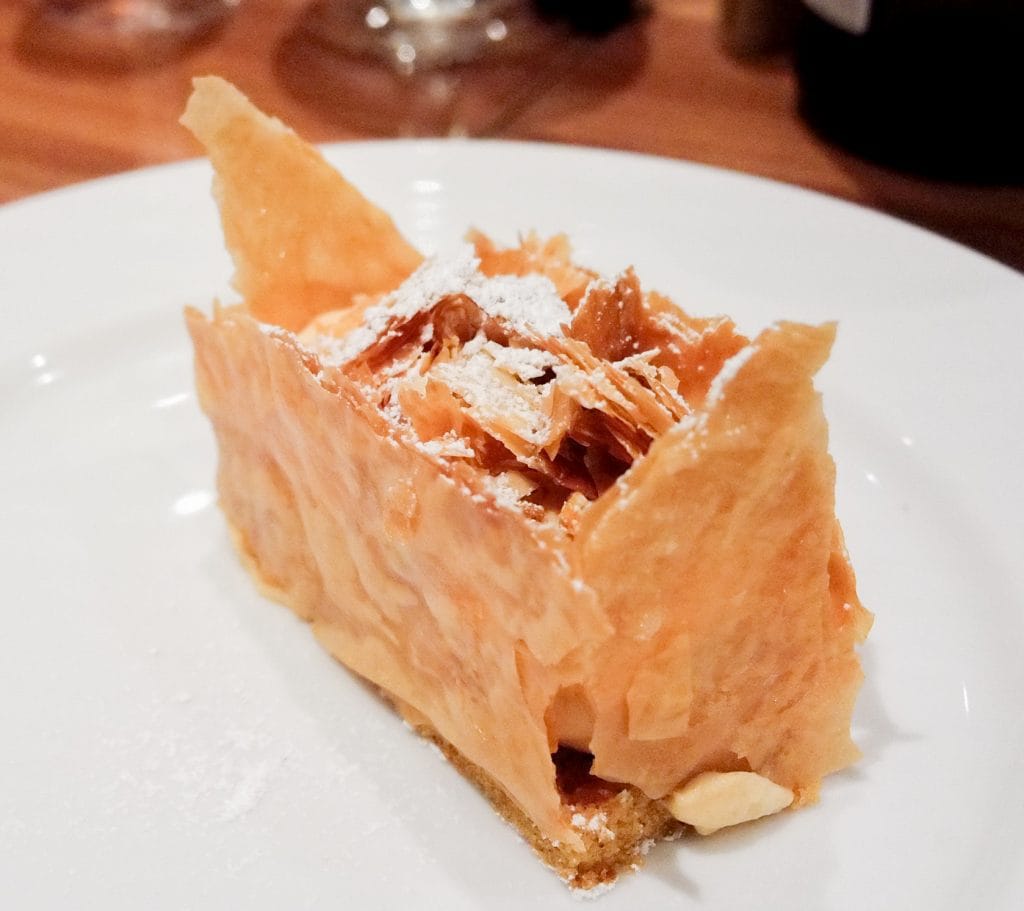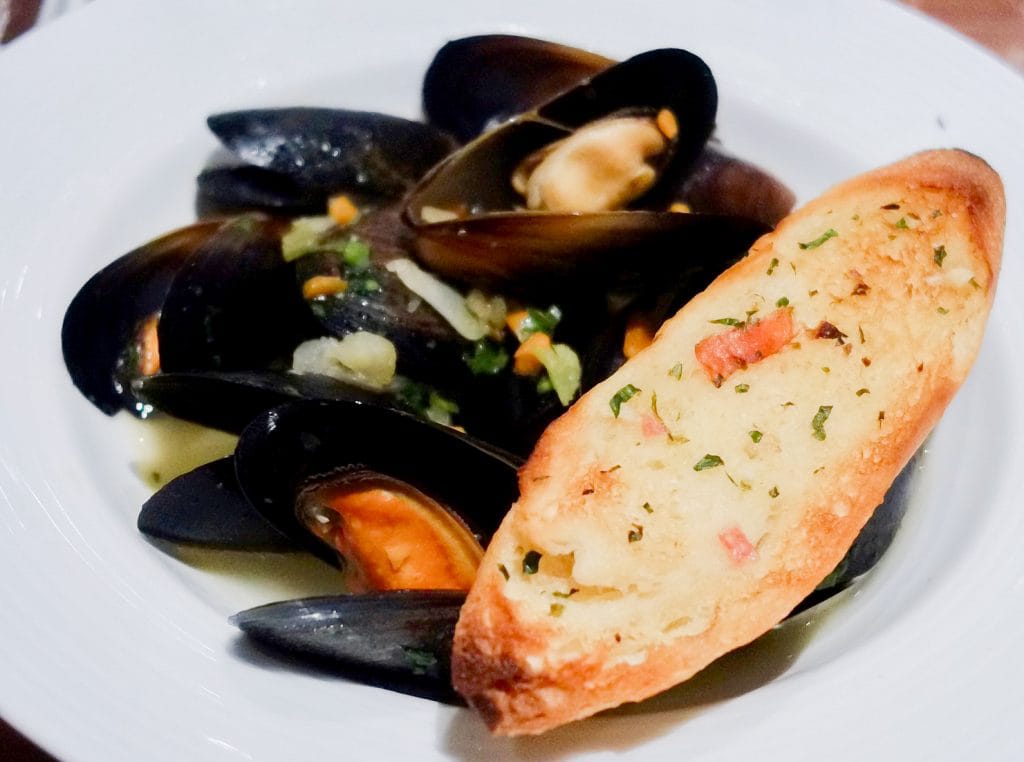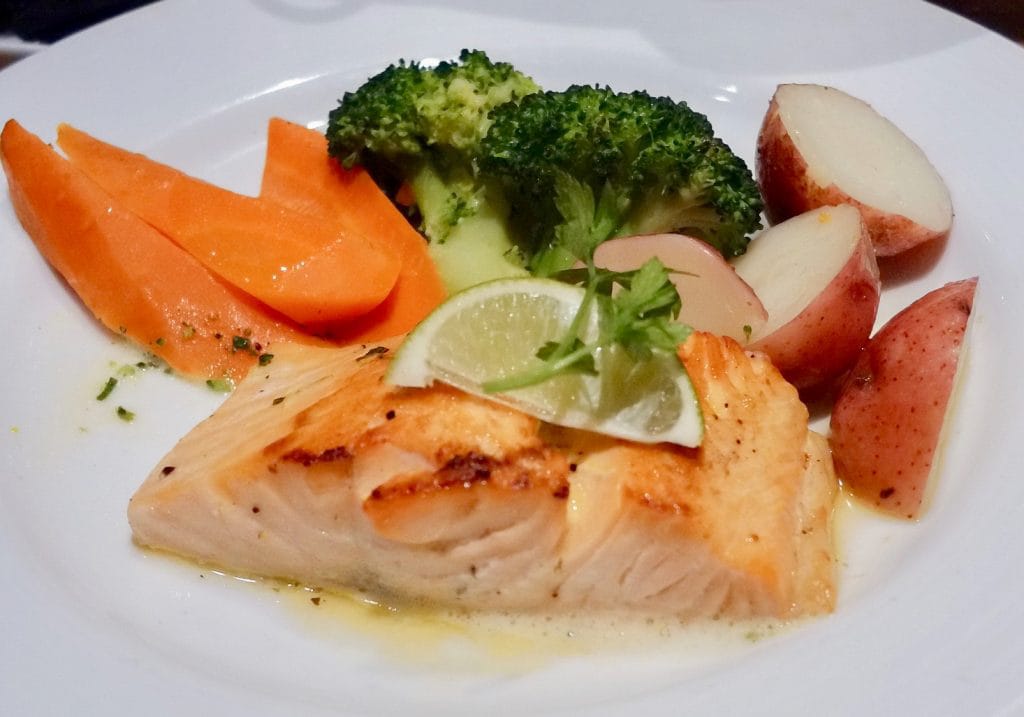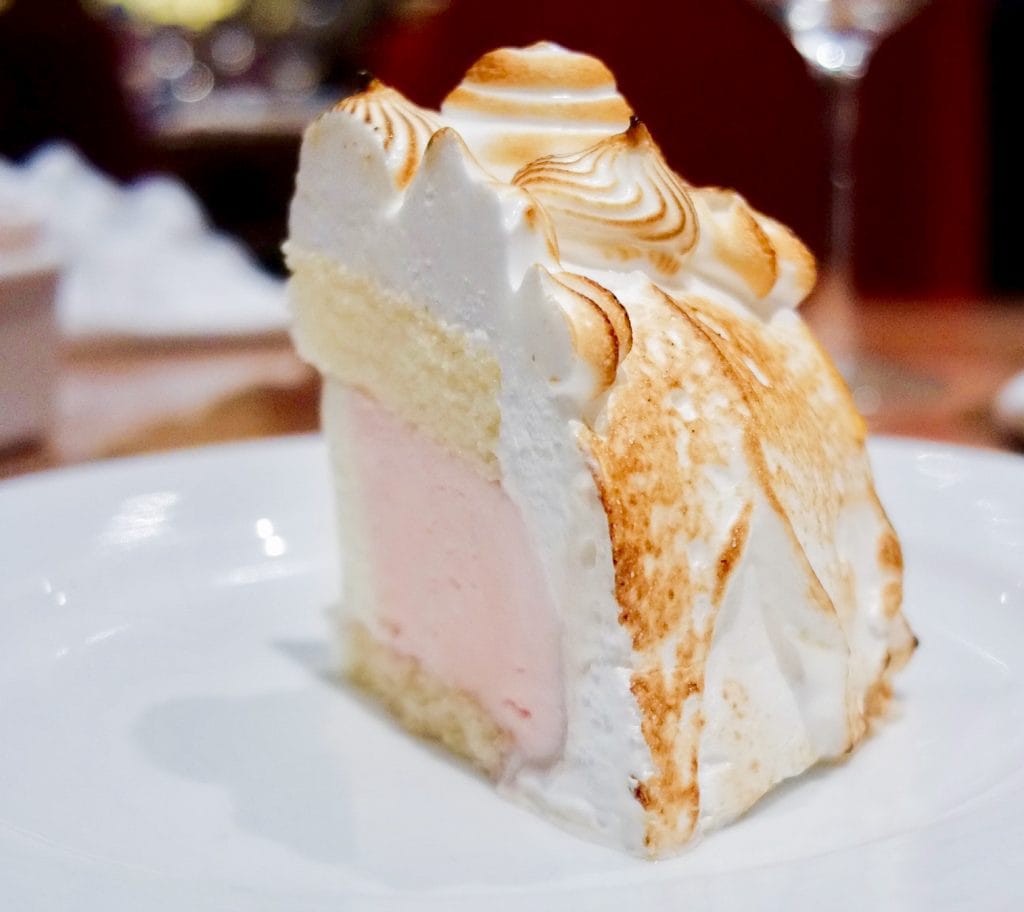 On days at sea, in the Main Dining Room, they serve tea in the afternoon. Consult your activity program to see the exact time. It's terrific. They serve tea and small pastries, desserts, and sandwiches. Highly recommended.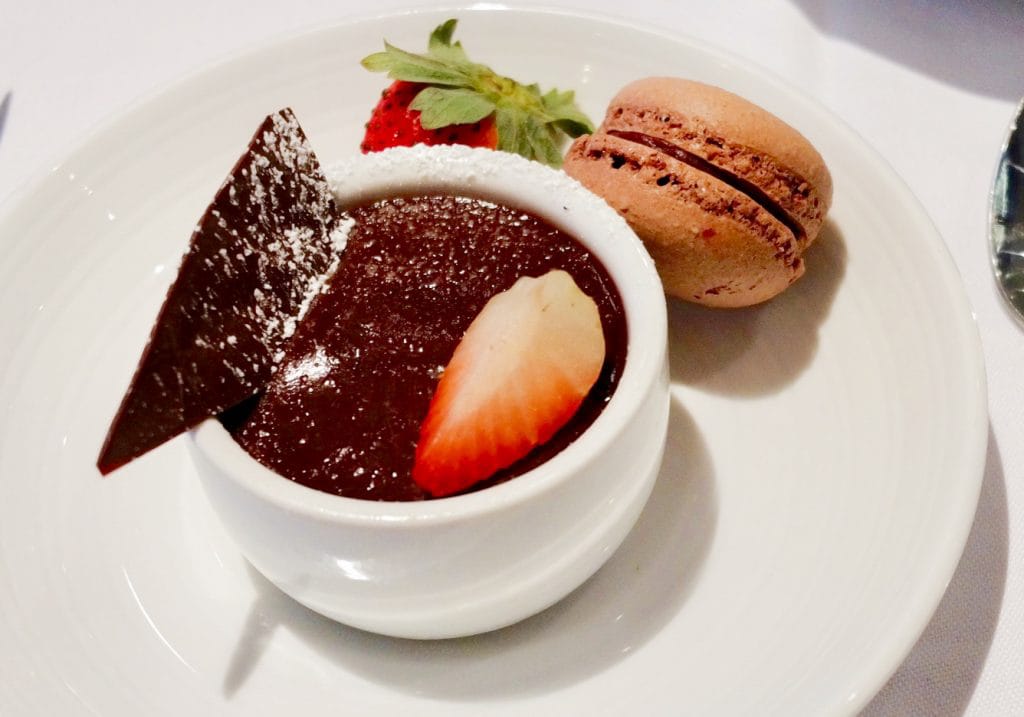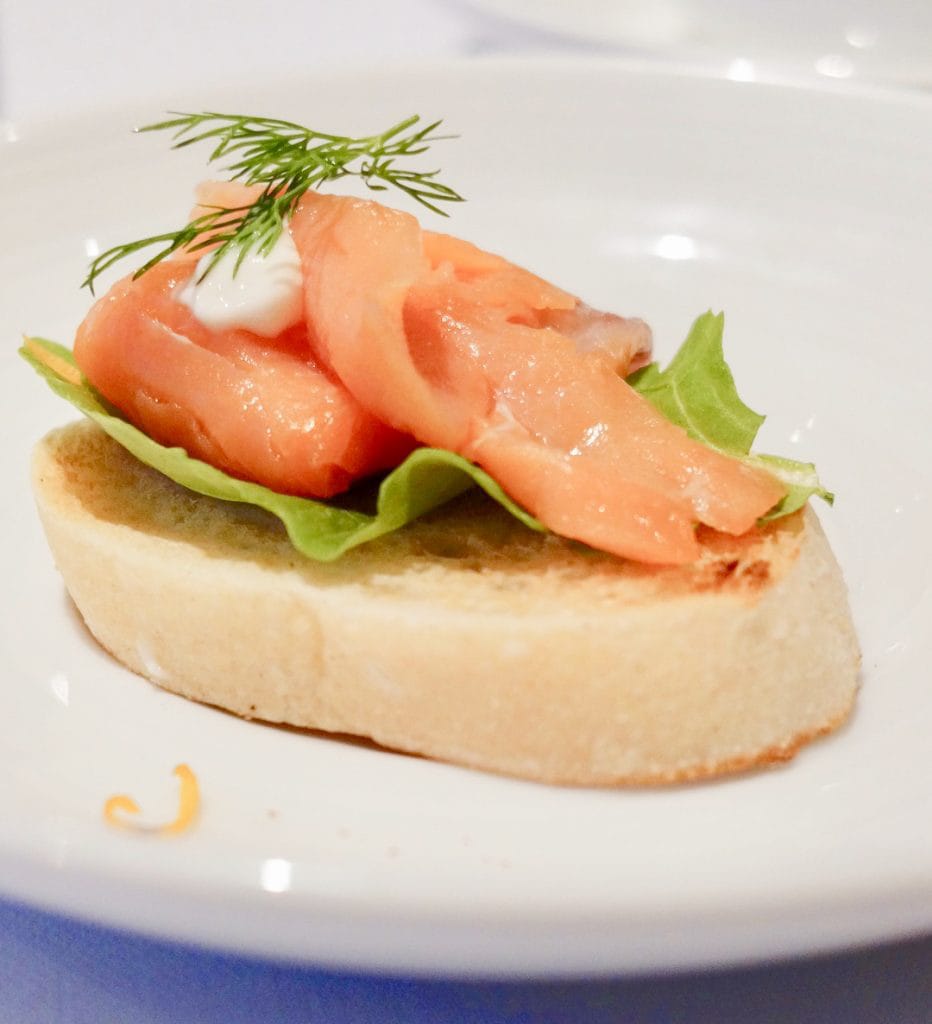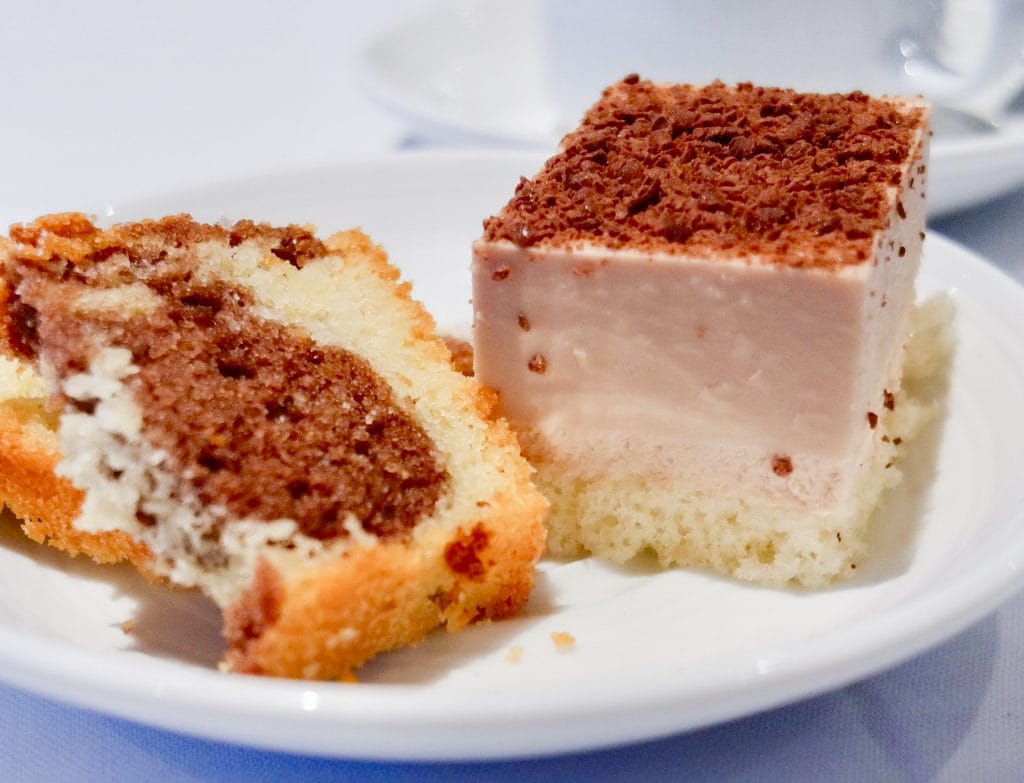 Let's explore other free, all-inclusive food options on the Carnival Horizon; there are many and with a lot of flavors:
Pizza 24/7, my dream come true!!!! Pizza is my favorite food and the versions I tried on the cruise left me very happy. I recommend the mushrooms, prosciutto, and arugula; there are five options in total. This restaurant, Pizzeria del Capitano, is near the pool and you have to stand in line to get a freshly made pizza.
The other option available -almost all day- and very tasty is Guy's Burger Joint. These are classic American burgers with thin patties, crispy on the outside and juicy on the inside, and many options to build your dream one. There is a bar with pickles, lettuce, tomato, mushrooms, bacon, jalapeños, and sauces.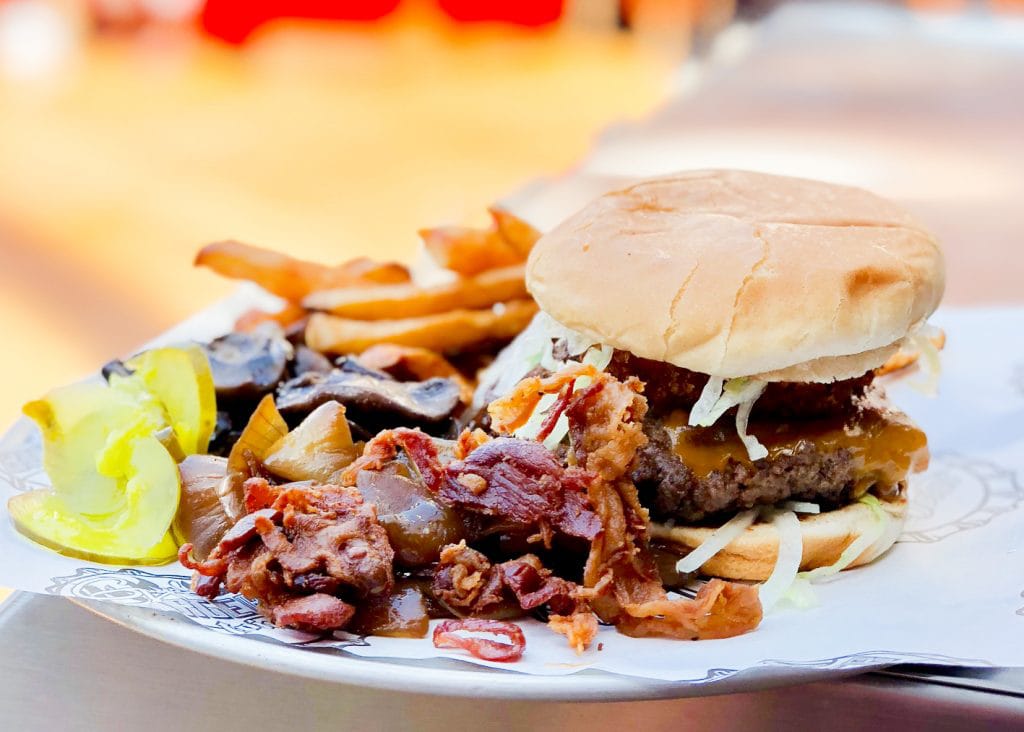 Many of the restaurants on the Carnival Horizon that are paid at night offer table service with a limited menu at lunch. For example, La Cucina del Capitano turns into Pasta Bella, serving pasta: Linguine, Penne, or Farfalle with different sauces like Pomodoro, White clam sauce, Bolognese, Alfredo; and meat lasagna.
JiJi Asian Kitchen transforms into Mongolian Wok, where they serve Stir-fries, hot bowls of Chinese noodles Lo Mein, Cellophane, or rice, with vegetables and chicken, beef, pork, squid or mussels, and clams. I did not have time to try them on this trip, but I have done it on other Carnival cruises and they are delicious.
At the Pig & Anchor Smokehouse Brewhouse, during lunchtime, they offer an excellent BBQ buffet. The meat (especially the pork) is very well made and tasty, but my favorites were the sides: the beans, the collards, the potato salad, all fantastic mhmmm. This style of BBQ is more of the Carolinas than of Texas.
In the informal restaurant, in addition to the buffet and the soft-serve ice cream machine available at any time, there are hours in which they serve gelato (super yummy), and they make sandwiches to order in the Deli. I recommend those that are served hot, I tried four different ones and they were all very good.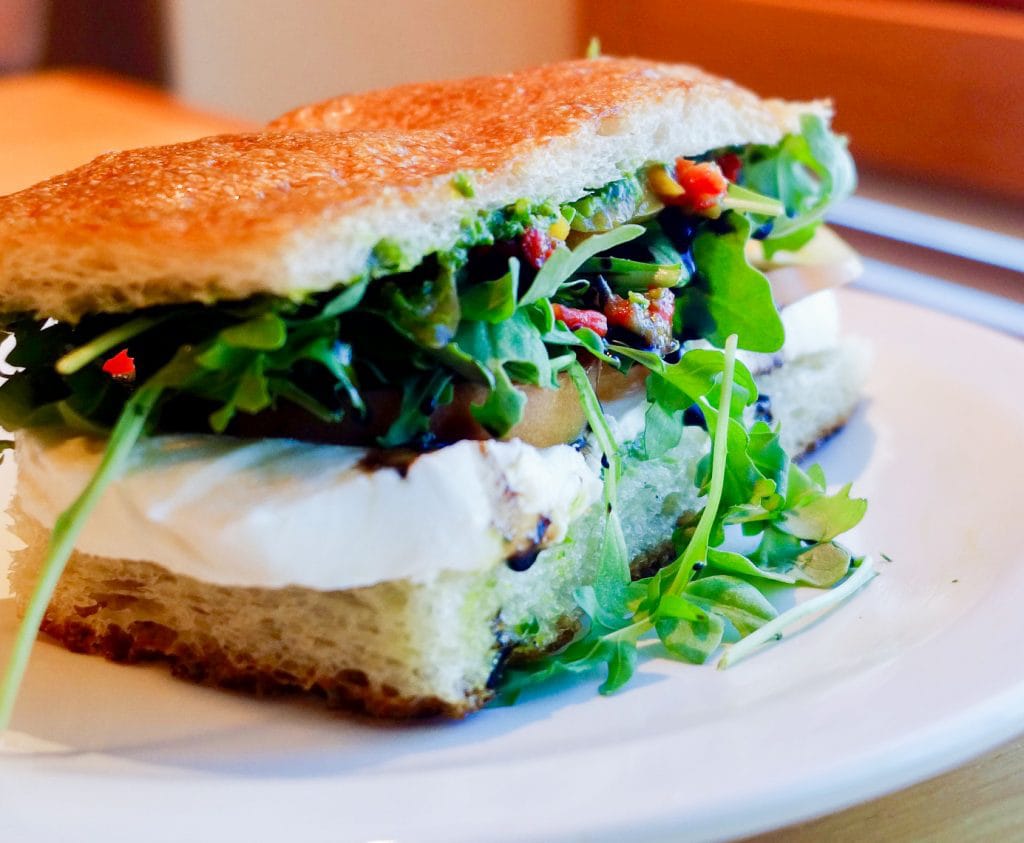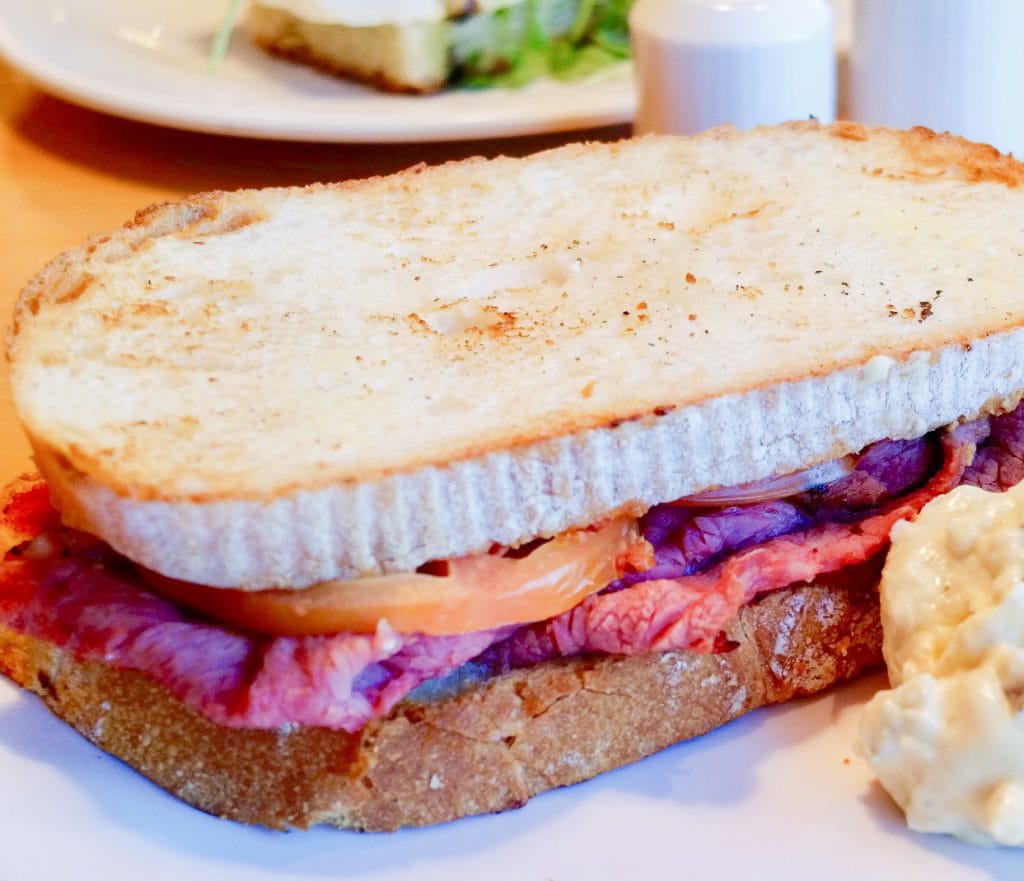 And I can't live without tacos: BlueIguana Cantina opens for breakfast (which I could not taste for lack of time and hunger), and lunch, and dinner. My favorite meat is pork, followed by fish tacos. The tortillas are traditional, and the Salsa bar in has many fresh sauces and vegetables, condiments to make a glorious taco.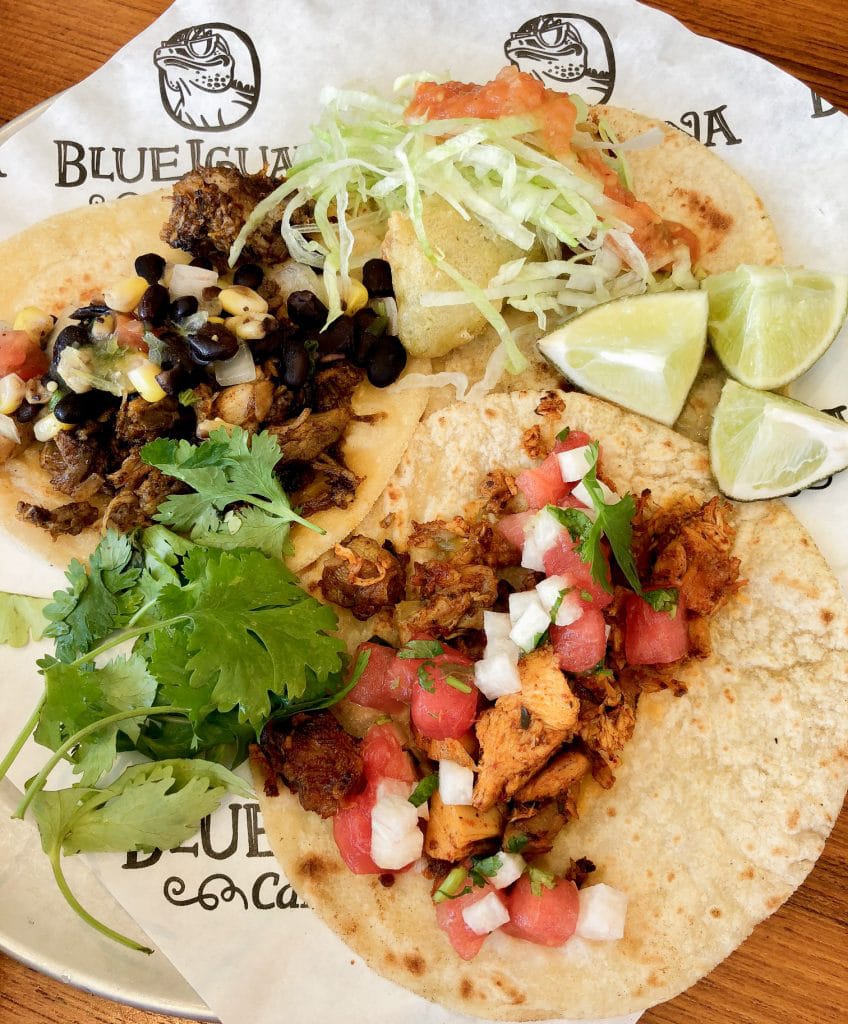 In Carnival there is also room service, some food items are included, and others have a small additional cost. You will find the menu in the cabins. I ordered a small breakfast several days and it was very nice to start the day with coffee in the room, grapefruit juice, and some cookies/toast or fruit.
Alcoholic beverages: cocktails, beer, wine, are not included. There are different packages for the duration of the cruise that can be purchased in advance or pay as you go, I personally recommend this. Cocktails are well made especially at Alchemy Bar. Another bar that I love is in the ships is the Havana Bar, which has coffee and snacks during the day and at night live music.
As you can see it is impossible to stay hungry on a Carnival cruise, and the options are very plentiful. Do not miss my meal recommendations (with additional cost) on Carnival and a recount of The Chef's Table, unmissable if you are foodies. The only thing that was not at the same level as the rest of the meal on this cruise was the salad buffet, I tried the informal dining room, and the terrace/spa for adults-only and both were lacking in flavor.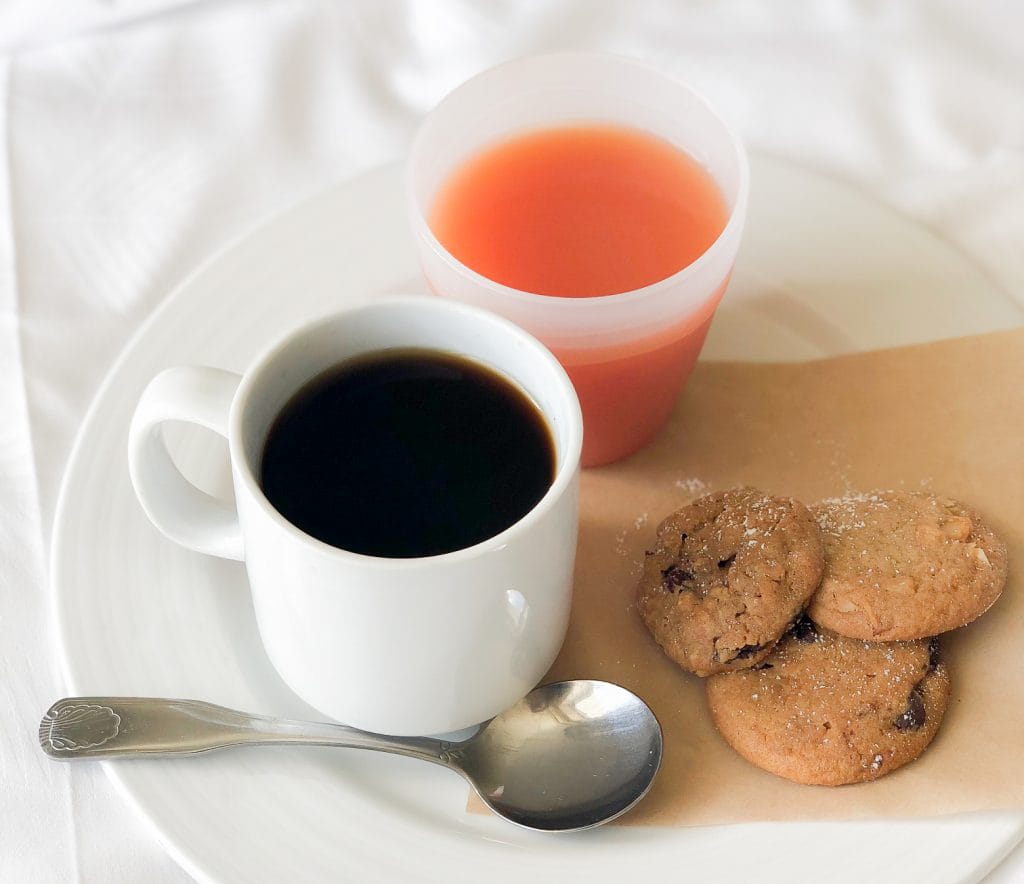 Thank you to Carnival for the invitation and the opportunity to travel with them. Once you have checked-in online, you can make reservations at the ship's restaurants, opt for your preferred time in the main dining room, and many other possibilities. Start planning your next vacation with Carnival.