Versión en español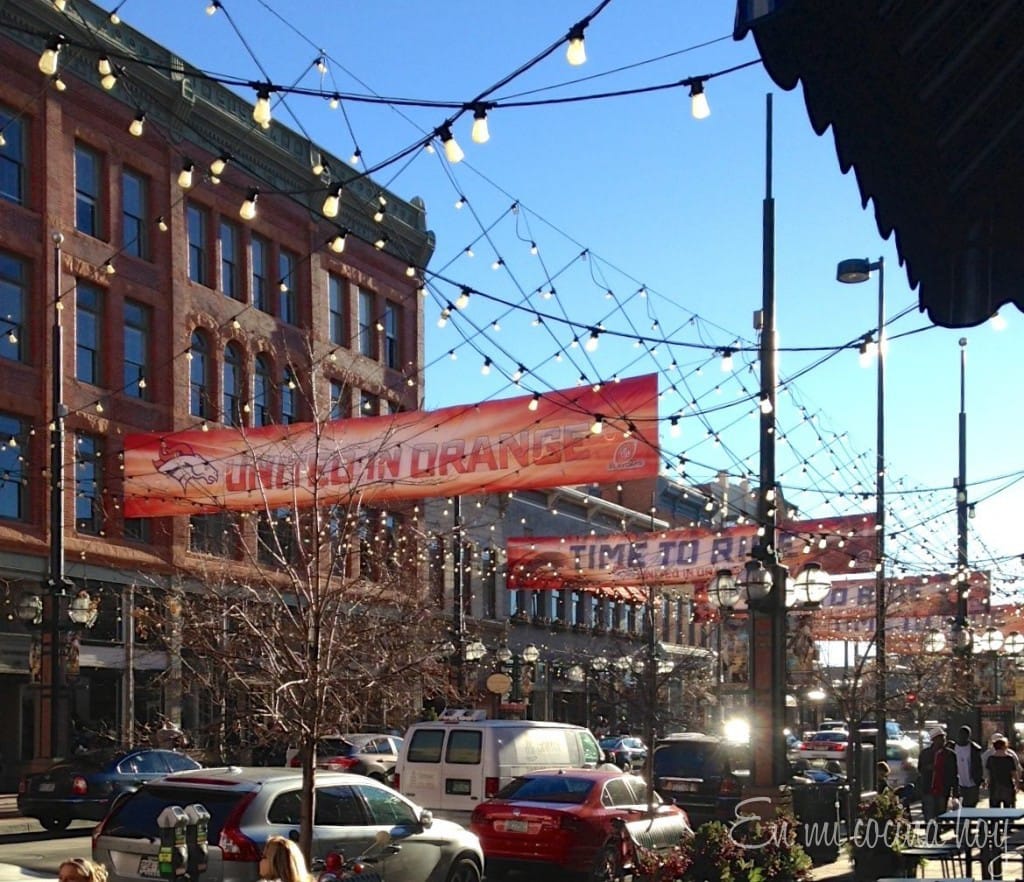 We went for 4 days in Denver with my husband to celebrate our anniversary, 13 years married. We had no definite plan, we chose to go there because we thought we would never go there for work, so we bought the tickets and went almost without knowing anything. At the last minute we rented a car and it was a wise decision, even though we stayed in downtown and we could walk to restaurantes and business, for the trips we did use.
We arrived mid-afternoon and decided to go to a place in Larimer, in downtown, a renovated street, full of restaurants and small shops, a friend had recommended " Rioja ", but we opted for the restaurant "Euclid Hall" with an offer of local beer, delicious food. My husband drank a local beer and we shared a sample of house-made sausages, including a blood one with a lot of cinnamon and cardamom. Pretzel bread with mustard and 2 poutines, the Canadian version of a chorrillana, a bed of fries with different toppings, the wild mushrooms fascinated me, the carnitas was good too. After we drank an well done expresso in the Market at Larimer.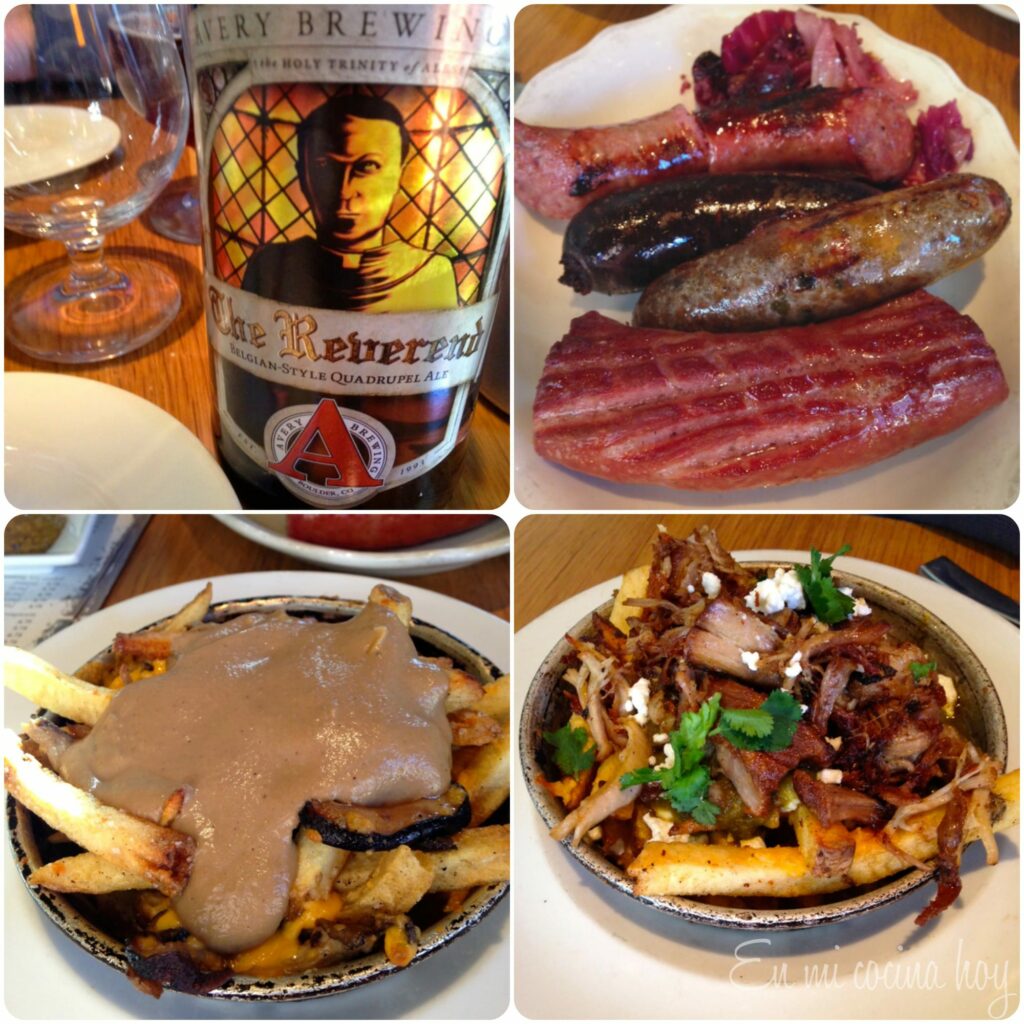 The next day we went on day trip to Breckenridge, we had lunch at a place with decent burgers but nothing special, the restaurant I wanted to try was not open at lunch, only dinner. I imagine that during the day people is skying. We visited the snow sculptures and an ice castle. Incredible ! (I put pictures on Facebook). We stopped at a delicious coffeehouse "Clint's", good coffee and ate delicious chocolate pecan pie and a gorgeous biscotti.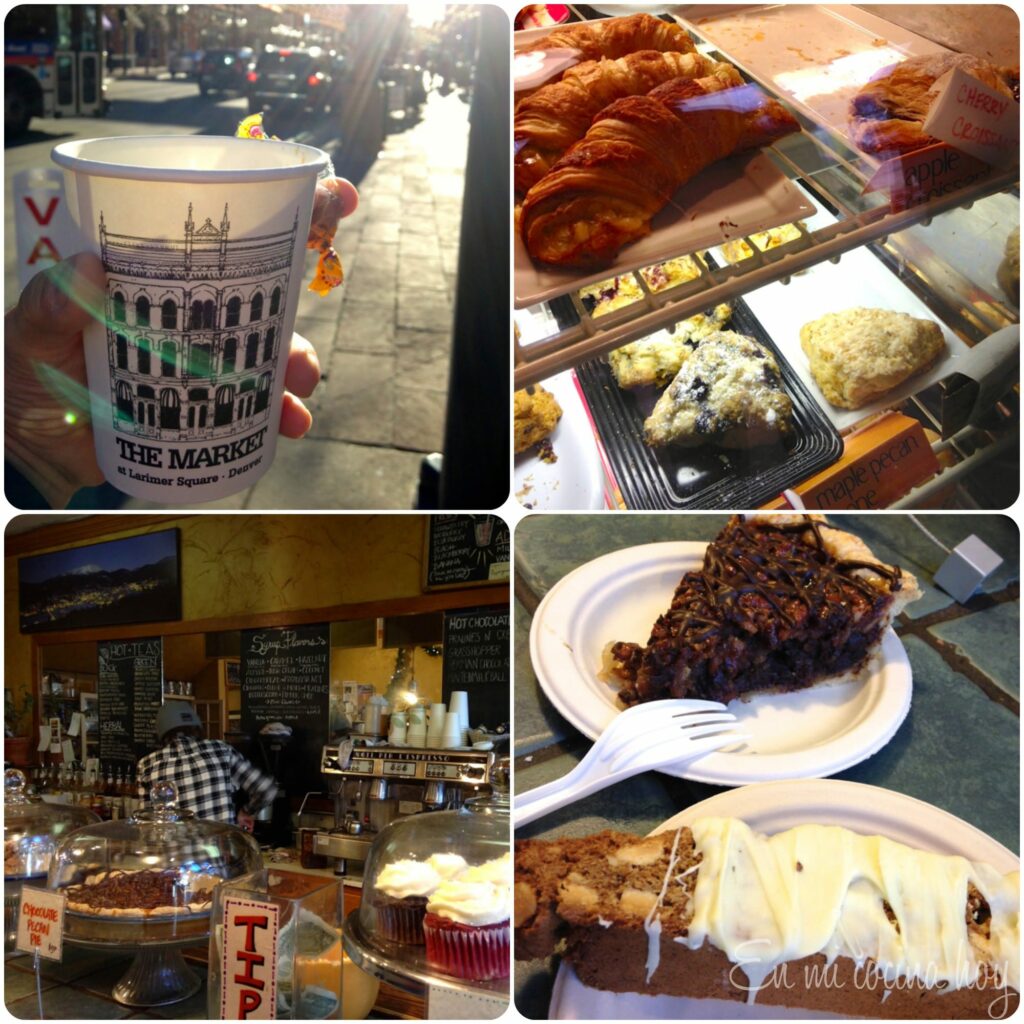 Monday was very very cold and snowy, we went to Highland Ranch to lunch with a blogger friend, Ivette, her blog Muy Bueno Cookbook, is amazing. We had lunch at a very nice tapas place, Indulge. For dinner, we settle at the hotel bar?Edge, I was pleasantly impressed with the quality of the food and super friendly service. I had a drink with hibiscus flower that has long intrigued me, recipe coming soon on the blog and some sweet potato fries with maple syrup and chipotle?aioli. My husband ate sliders or mini chicken, kobe beef and lamb burgers, and I had beef tacos with 2 very good sauces. For dessert we ordered the toffee pudding, exquisite!. My husband also ordered a hot chocolate with alcohol … ?it was heavy on the alcohol, luckily we were within walking distance of the hotel room :)))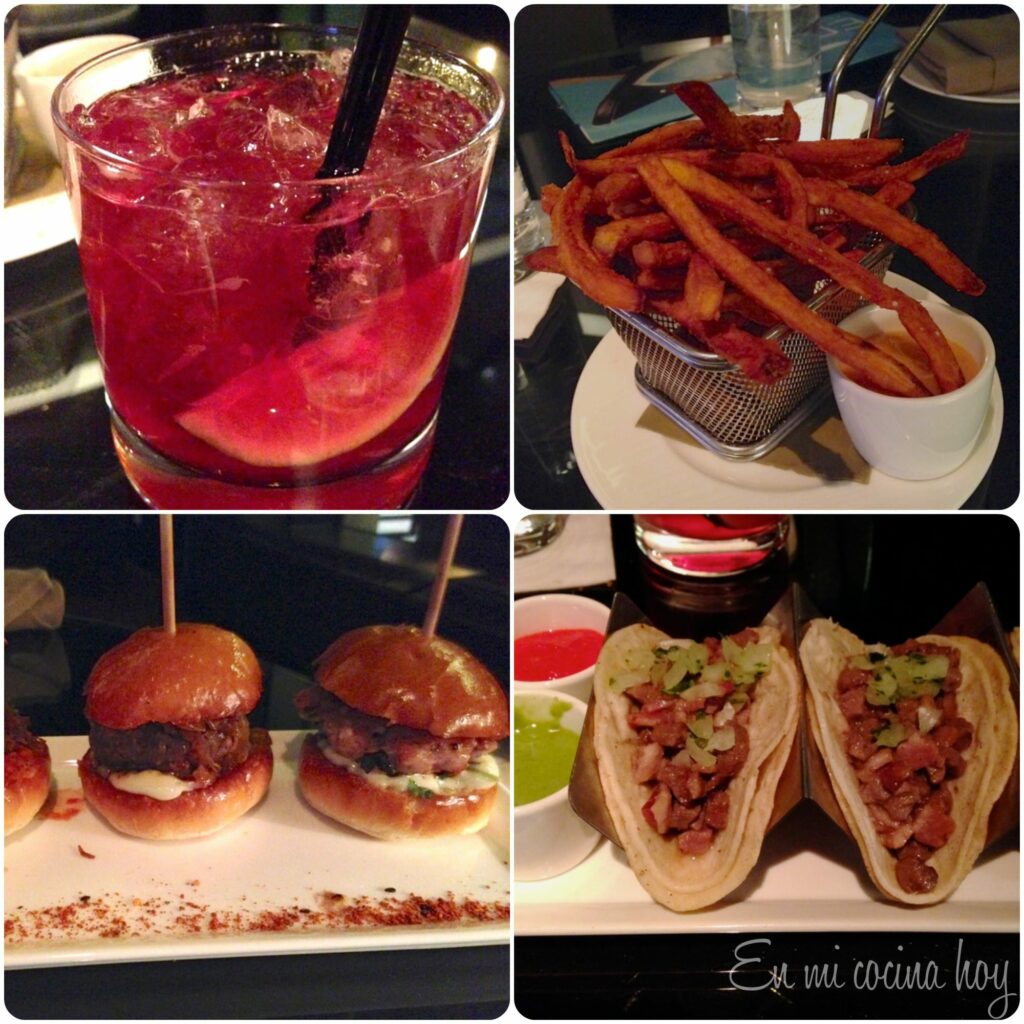 The last day we decided to go to Boulder and go to eat Indian food. Of course the restaurant was on a strip mall, Curry-N-Kebob but it was enough to open the door to smell the spices and get enchanted with the place, we had the daily menu I chose the chana masala (chickpea curry), it was fantastic. Then we went to try a European bakery, Erhard's, ?the owners were clearly Germans, the coffee was bad, but the pastries were terrific! I ate apple strudel, an eclair and a palmier, all very well done. It was a wonderful trip!!!