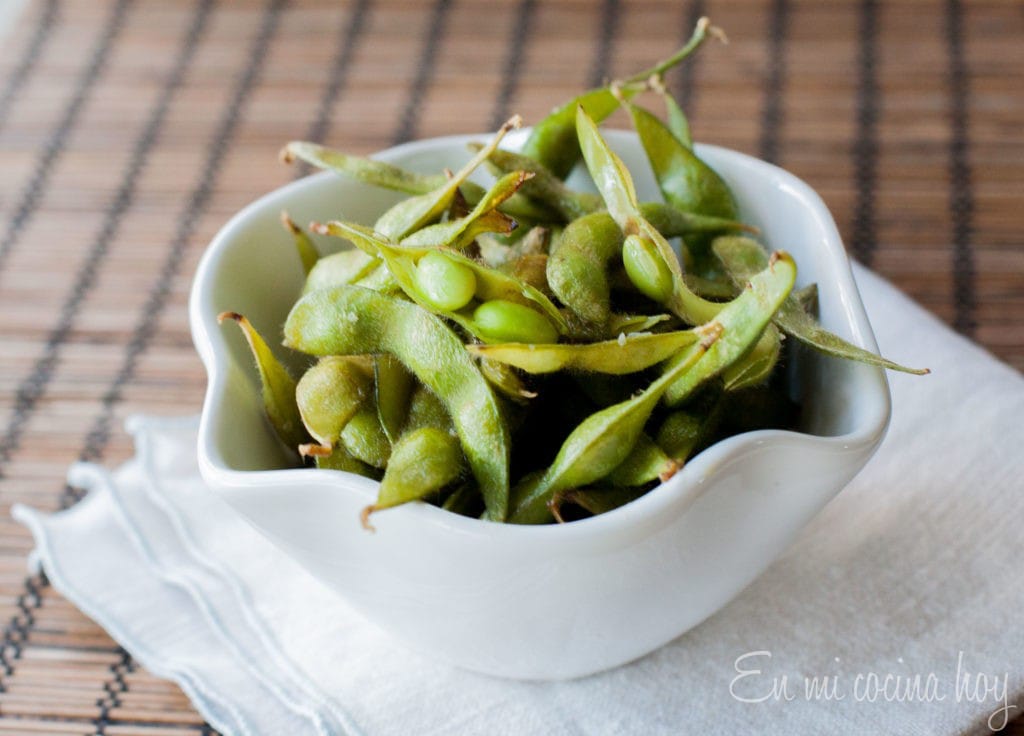 About a year ago, we went to dinner at the home of  Israelis friends from my husband work, and they served us for snacks edamame, it was delicious, I forgot to ask for the recipe and then I had to try several recipes until I find the flavor I wanted, the key is to not boil them, just bake.
Also recently I went to Uchi, a sushi restaurant, with a very innovative chef here in Houston and ate some grilled edamame, they were spectacular, but a little elaborate to do it at home so welcome the baked edamame.
Baked Edamame for snacking
Ingredients:
1 bag of edamame (454 grams) thawed
2 teaspoons olive oil
salt and pepper
Merquén (Chilean smoked chile), optional  or  smoked paprika
Preparation:
Preheat oven to 375F or 190C.
Prepare a baking sheet, cover with foil to make it easier to wash.
Place the edamame in the baking pan and drizzle with olive oil and salt. Add the merquén if desired, stir well with hands. Spread in one layer without overlapping.
Bake for 18-20 minutes until they begin to brown.
Let cool about 5 minutes.
Serve warm, just eat the beans inside, not the shell.