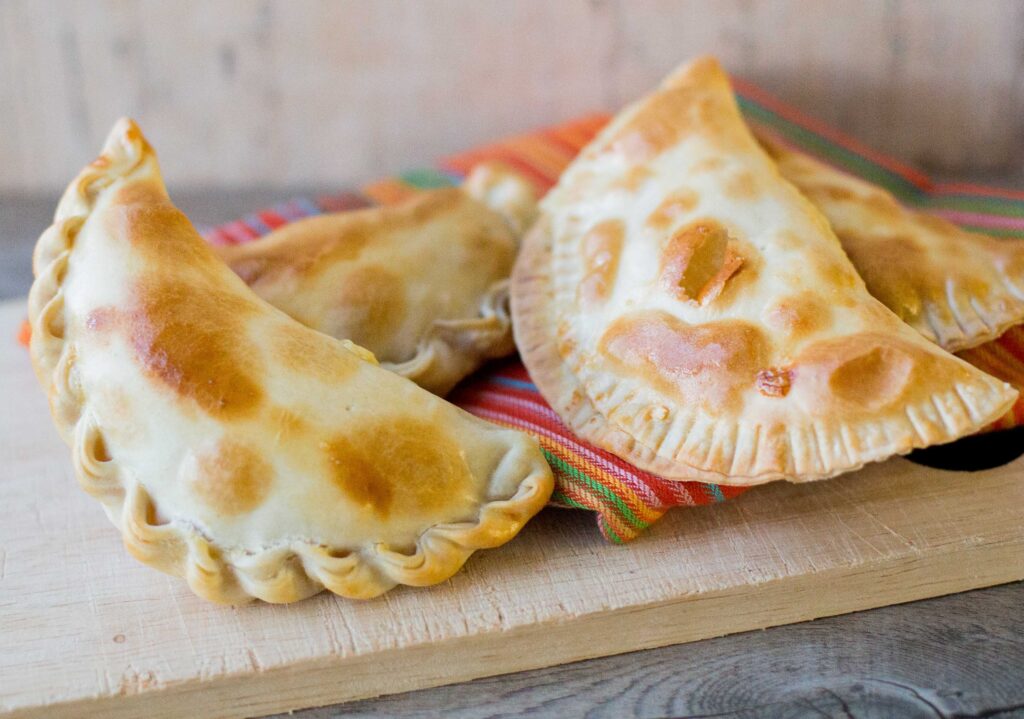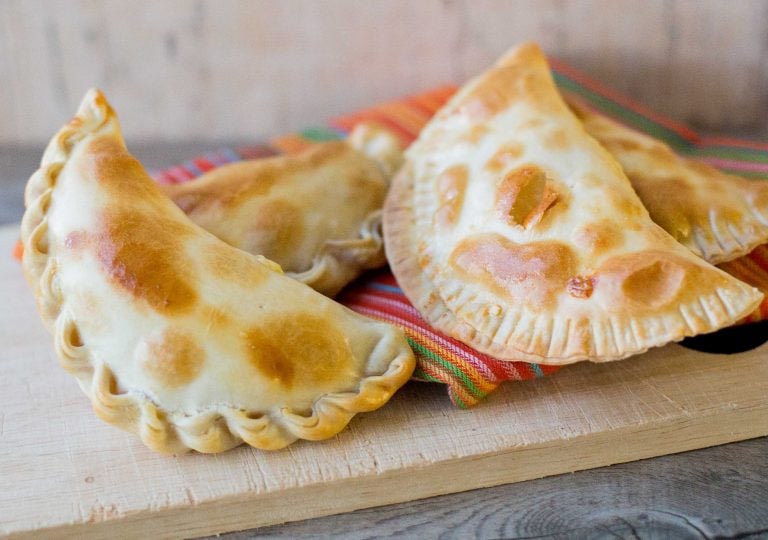 This recipe is sponsored by Cacique and Latina Bloggers Connect. However, all opinions are my own and have not been modified by others.
Rajas are the Mexican name for strips of roasted chiles, usually found in tamales or with cream, in tacos. Empanadas are our family obsession, the favorite food of my daughters and the vehicle to try endless combinations. These are simple, but the roasted poblano gives them a?delicious smoky flavor. Remember to use different edges for different fillings.
I used Cacique cheese Quesadilla and I loved it. ?And what is the Authentic Cheese Society? It's a Facebook page where Cacique shares deals, run sweepstakes (each month 125 members will be randomly selected to receive a coupon to try a free Cacique cheese) and my favorite part you can receive their newsletter with wonderful recipes developed especially for you to learn to get the most out of each cheese of the month, ?with them I learned the trick of using Queso Fresco cheese outside a quesadilla. Join the?Authentic Cheese Society too!
Rajas Empanadas with cheese
for 10 empanadas
Ingredients:
1 package Quesadilla?Cacique Cheese
1 or 2 poblano
1 package of empanadas dough defrost and at room temperature
1 egg
Preparation:
Wash and dry the poblano pepper. Light the flame on the stove and place the poblano on top of the rack, let it burn completely, using tongs turn until all the skin burns. Turn off the heat. Place the poblano in a plastic bag or bowl with lid, close. Let it cook in the steam for 10-15 minutes.
Remove from the bag and rinse under the running?faucet, remove all the burnt skin. With a knife cut the stem and open lengthwise. Remove the ribs and seeds. Cut into thin longitudinal strips.
Cut the cheese into cubes or rectangles or grate.
Preheat oven to 200C or 400F.
On a Silpat or parchment paper, place an empanada disc of dough and spread lightly with the rolling pin.
Place cheese and rajas on top, close the empanadas. Press the edges with your finger and make small pieces waves.
Beat the egg for 1 minute with a fork.
Place empanadas on the baking tray and brush with beaten egg.
Bake for 15 minutes or until golden and cooked.
Check them after 5 minutes of cooking, if they are inflated, prick with a toothpick ?1 or 2 times to let the vapor to escape and do not burst. Serve hot.