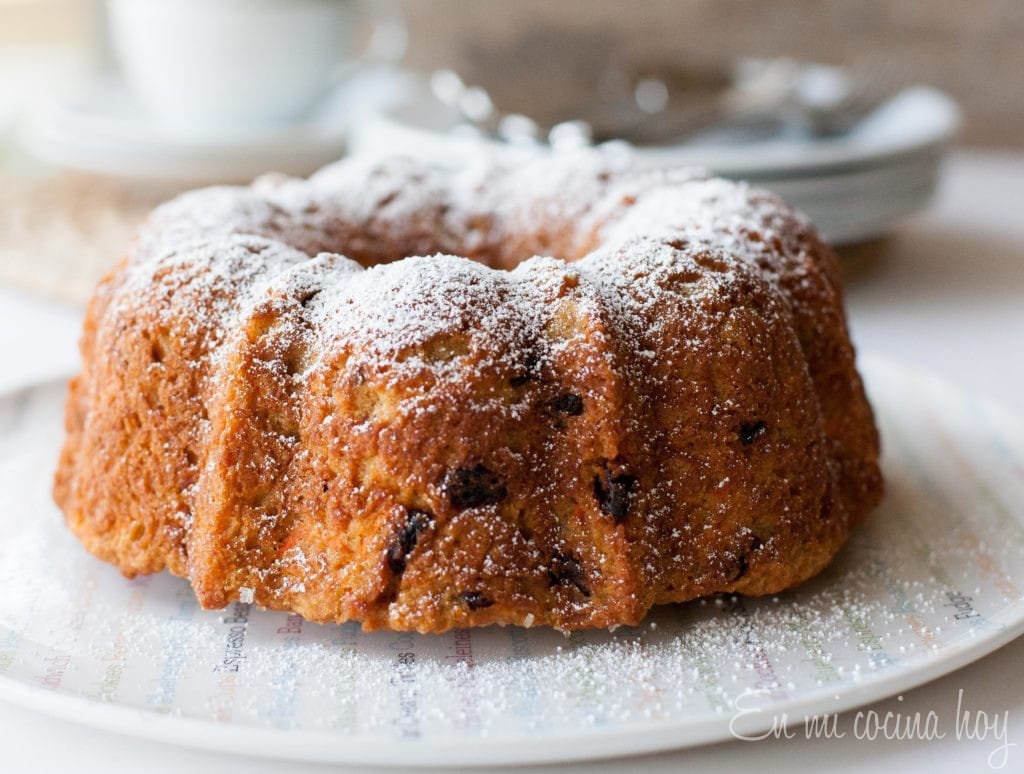 When I have last minute visitors I always bake a bundt cake, they are easy to make, and everyone loves them, they bring good memories. I made this carrot bundt cake for breakfast, I put little sugar on purpose, but if you like your cakes sweet you can use sweetened coconut or add 1/2 cup sugar more to the batter.
Besides, bundt cakes are beautiful without any unique decoration; you can sprinkle powdered sugar if desired. In this recipe, I used vegetable oil, in this case, 100% soybean, I like using it in bundt cakes, I find that they produced a more tender crumb.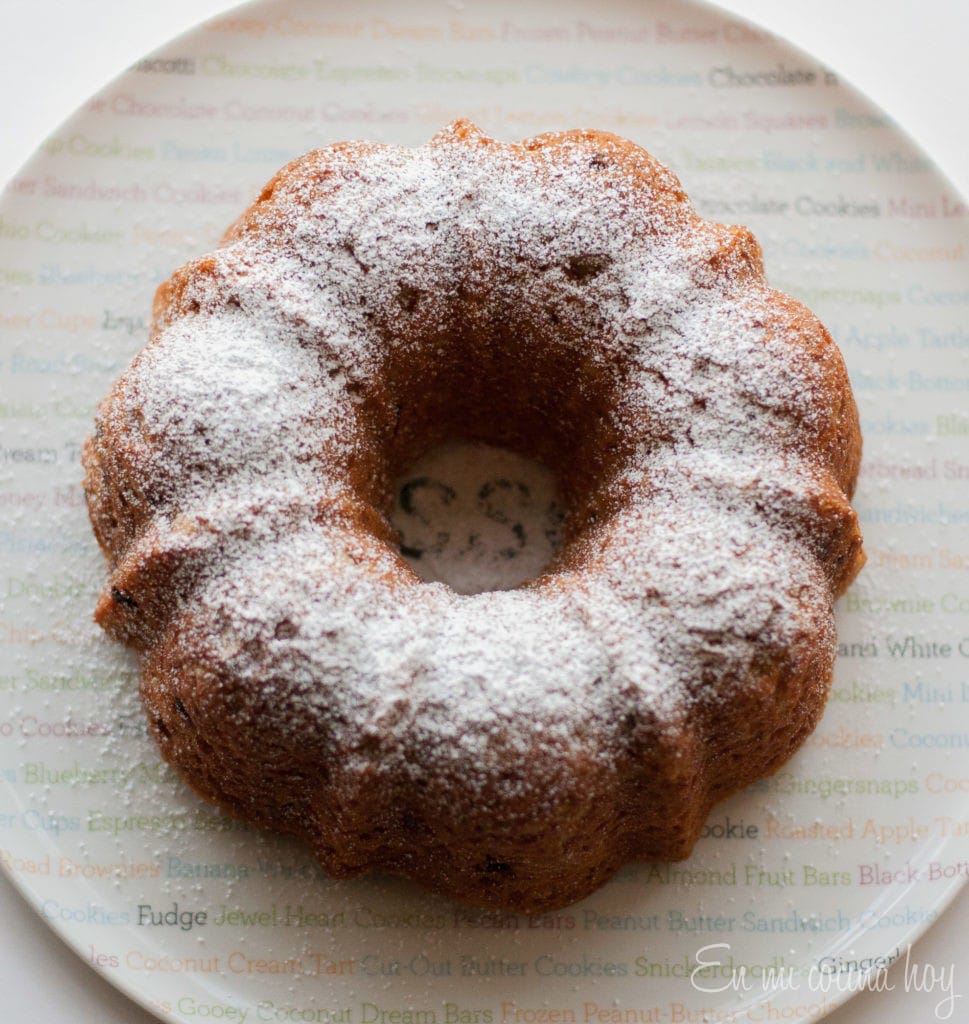 Carrot bundt cake
Ingredients:
2 cups all-purpose flour
1/2 cup granulated sugar
1 teaspoon baking powder
1 teaspoon ground cinnamon
1/2 teaspoon ground ginger, optional
1/4 teaspoon baking soda
1/4 teaspoon salt
2/3 cup vegetable oil
2 eggs
3/4 cup milk or yogurt
1 teaspoon vanilla

1 cup shredded carrots (3 carrots, washed and peeled)

1/2 cup shredded coconut, I used unsweet

1/3 cup raisins

1/3 cup chopped walnuts
Preparation:
Preheat oven to 375F or 190C.

Prepare cake mold spray with spray for baking (the one with flour).

In a broad bowl mix the flour, sugar, baking powder, cinnamon, ginger, if using, baking soda and salt. Stir well to mix everything.

In another bowl mix the eggs, oil, vanilla, and milk. Beat well with a fork until blended.

Pour the egg mixture over the flour mixture and stir with a fork, incorporating almost wholly.

Add the grated carrot, coconut, nuts, and raisins.

Mix until well distributed and pour into the mold.

Bake for 40-45 minutes or until a stick buried in the center comes out clean.

Let stand in the pan over a wire rack for 20 minutes. Un-mold and cool thoroughly before cutting and serving.
This was part of a sponsored campaign with Latina Mom Bloggers and the United Soybean Board. However, all opinions expressed are my own.