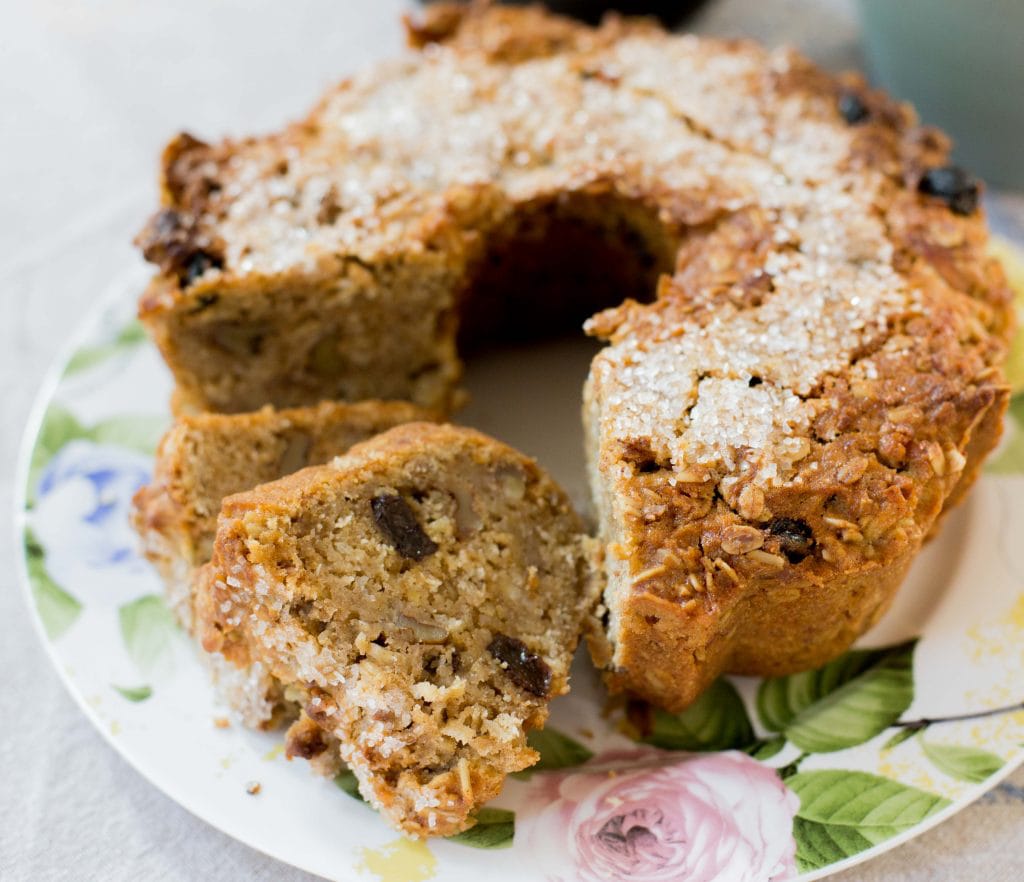 I love buying second-hand things, and I try to go to all the Estates Sales in my neighborhood, it is usually people who have died and the family wants to liquidate their things. At first, I found it a bit detached and sad that the family would not want to keep things, but now I really like to go, and if I see some old cake pan I buy it immediately.
I bought this one last weekend, and it was clear that the owner of the house own her time must have been a great cook. I suppose she would be glad to know that I will now have one of her pans and it will continue to be used and loved.
Nordic Ware is an old US brand that still exists and is excellent, I recommend it.
This cake has no saturated fats; it has oats and apples, lots of fiber. It is very moist and with a well-balanced flavor.
For kids, muffins with chocolate chips are great snacks. It is very versatile.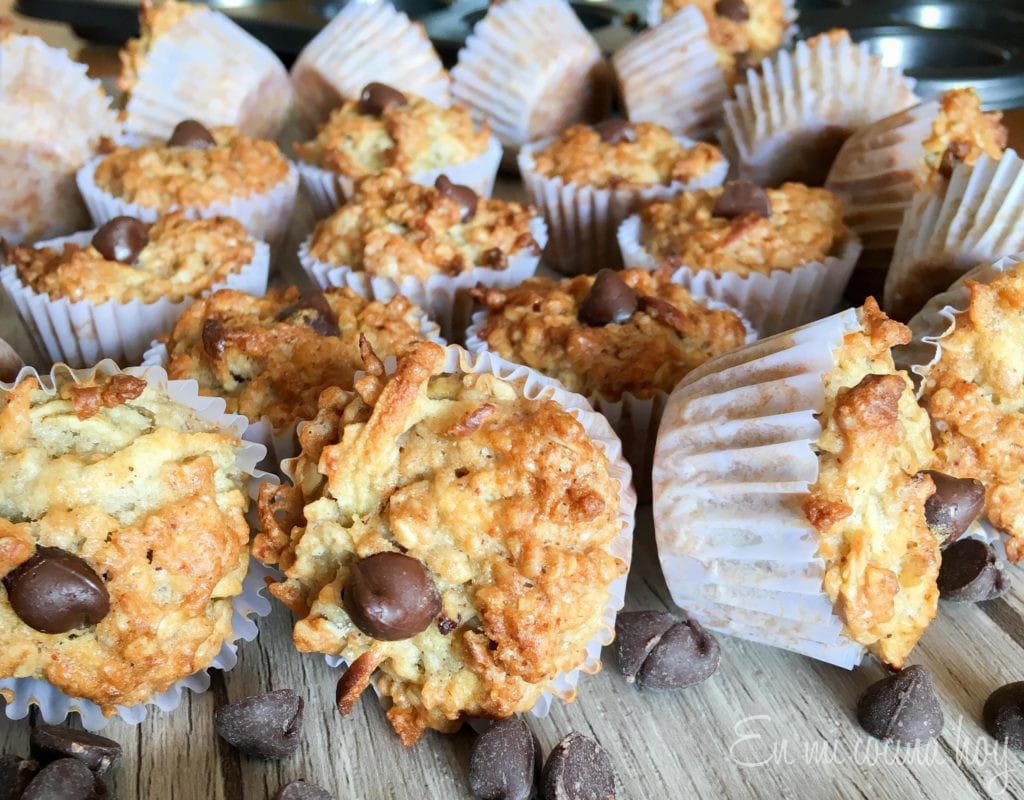 Old-Fashioned Oatmeal Apple Bundt Cake
for 1 bundt cake
Ingredients:
3 apples, grated
3/4 cup vegetable oil
1 1/2 cup of granulated sugar
1 1/2 cup of all-purpose flour, or white whole wheat
1 1/2 teaspoon baking powder
1 1/2 cup of oatmeal
1/2 cup raisins
1/2 of chopped walnuts
1 teaspoon ground cinnamon
1/4 teaspoon ginger powder
1/4 teaspoon nutmeg
Preparation:
Preheat the oven to 350 F or 175C.
In a large bowl, grate the apples.
In another bowl mix oil with sugar, cinnamon, ginger, and nutmeg, stir. Add the oatmeal and the apple. Incorporate well.
Add the flour with the baking powder, mix well and finally add the nuts and raisins. Pour into a buttered and floured pan.
Bake for 1 hour or until it is well browned, and when you bury a stick, it comes out clean.
Let stand 15 minutes, unmold and let cool completely before cutting.
This cake keeps well for up to 5 days in an airtight container. It can be refrigerated or frozen.