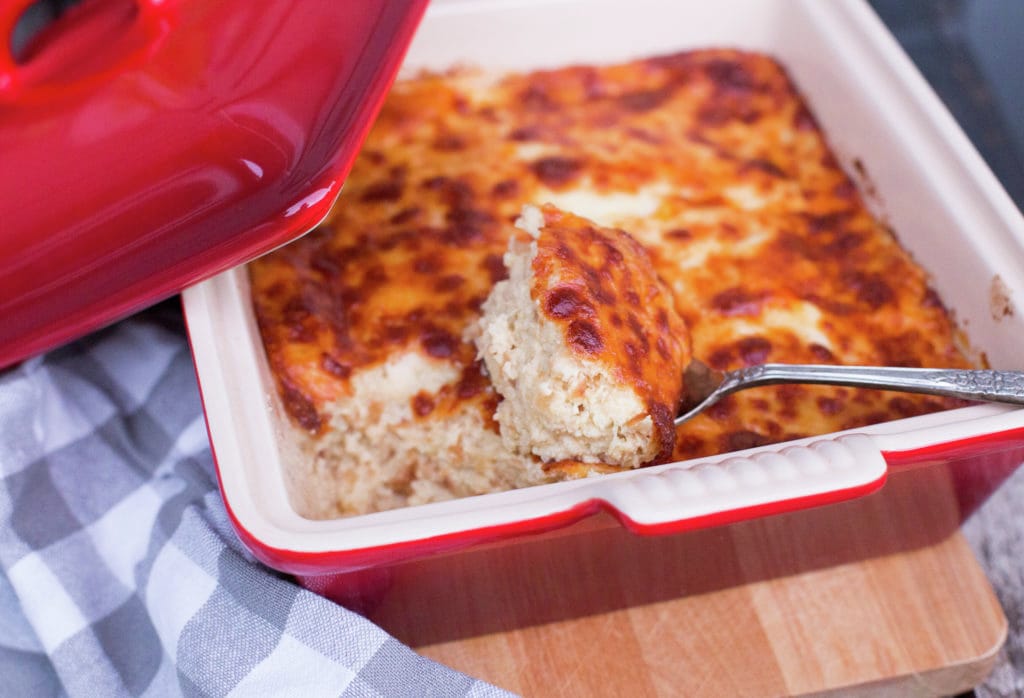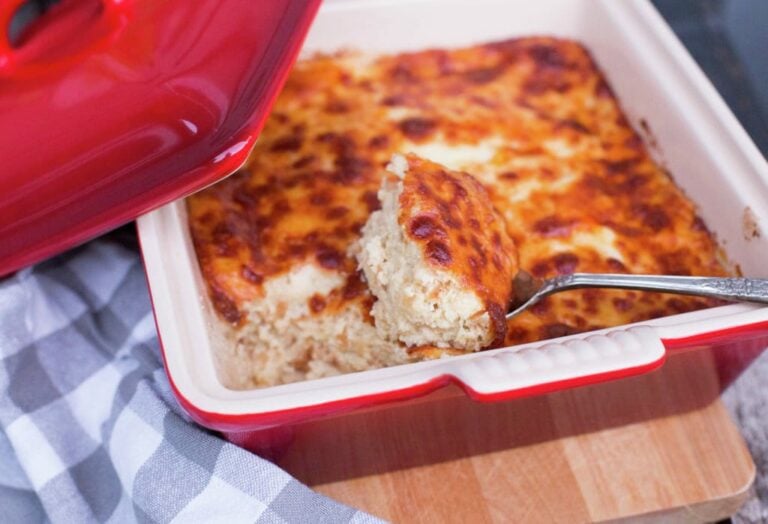 A very traditional Chilean dish: Cauliflower Casserole. Vegetables are the cheapest food in Chile, and my grandmother was skilled in making many different recipes with them: we enjoyed them in tortillas, casseroles, puddings, soups, fritters, purees, and more. This cauliflower casserole or pudding is very similar to the zucchini one, and appropriately enough one is a summer dish and this a winter one.
I cooked this casserole with a cauliflower I harvested from in my garden, we garden year around in Houston, and fall and spring are full of delicious cold season vegetables like cauliflower, cabbage, kale, bok-choy, beets, carrots, and chard.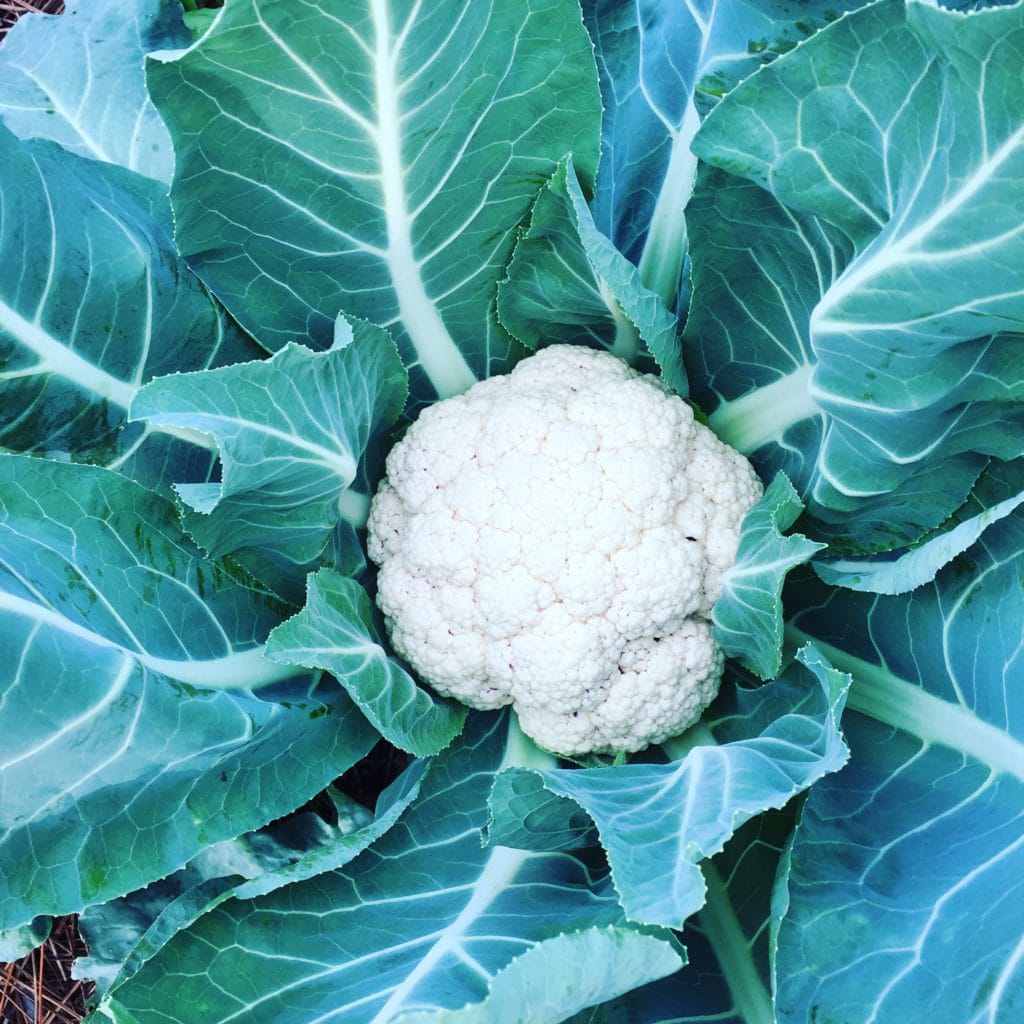 This recipe is an excellent way to introduce children to cauliflower. If you do not have cheese, you can replace it with toasted breadcrumbs.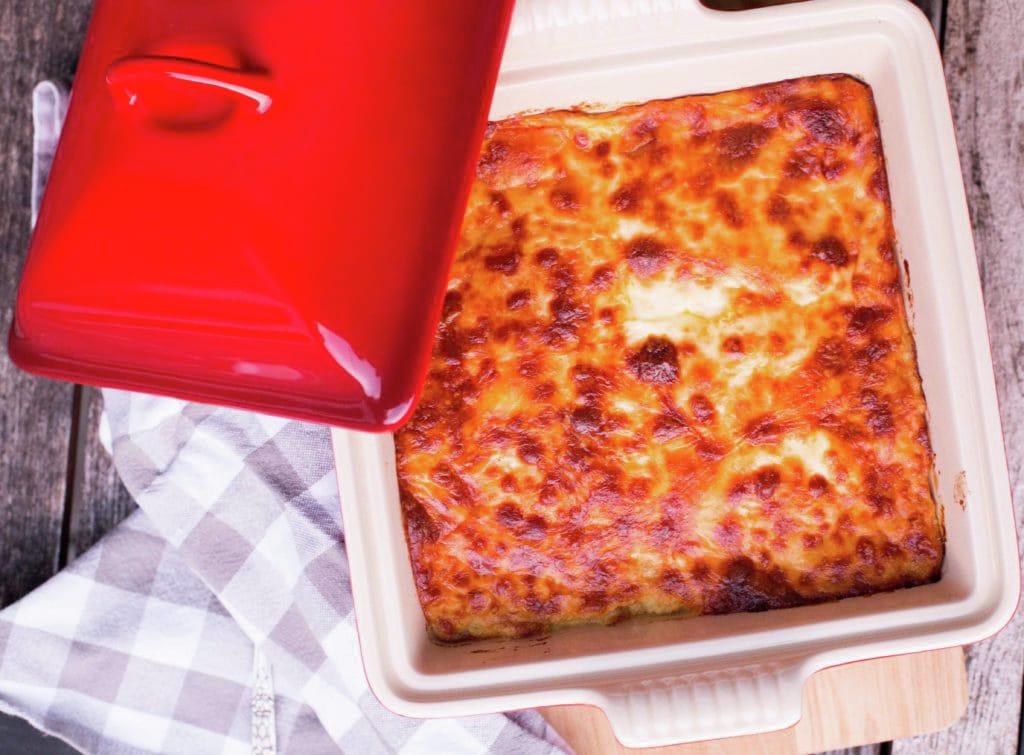 Cauliflower Casserole
4 people
Ingredients:
1 large or 2 small cauliflower heads
1 onion, any kind
3 eggs
1/2 cup grated Parmesan cheese
4 slices of cheese (Havarti or Munster)
oil, salt, and pepper
Preparation:
Cut the cauliflower into pieces. Place in a pot and cover with salted water. Cook over high heat until it boils. Reduce heat to medium and cook for 12 minutes.
Test whether the cauliflower is cooked, it should be easy to cut with a fork.
Chop the onion into small cubes and cook in a pan with oil for 8-10 minutes.
Drain the cauliflower and mash with a fork or masher. Drain again.
Preheat oven to 400F or 200C.
Beat the egg whites.
Mix the cauliflower, cooked onions, egg yolks, Parmesan cheese, salt, and pepper. Mix well.
Add half of the egg whites and mix gently. Then add the other half.
Pour into a bowl that can go in the oven and cover with the slices of cheese.
Bake for 25 minutes or until cheese is golden and the casserole has risen.
Let cool 5-10 minutes before serving.