Recipe Fire Grilled Fajita Casserole sponsored by BUSH'S Beans. All opinions are mine.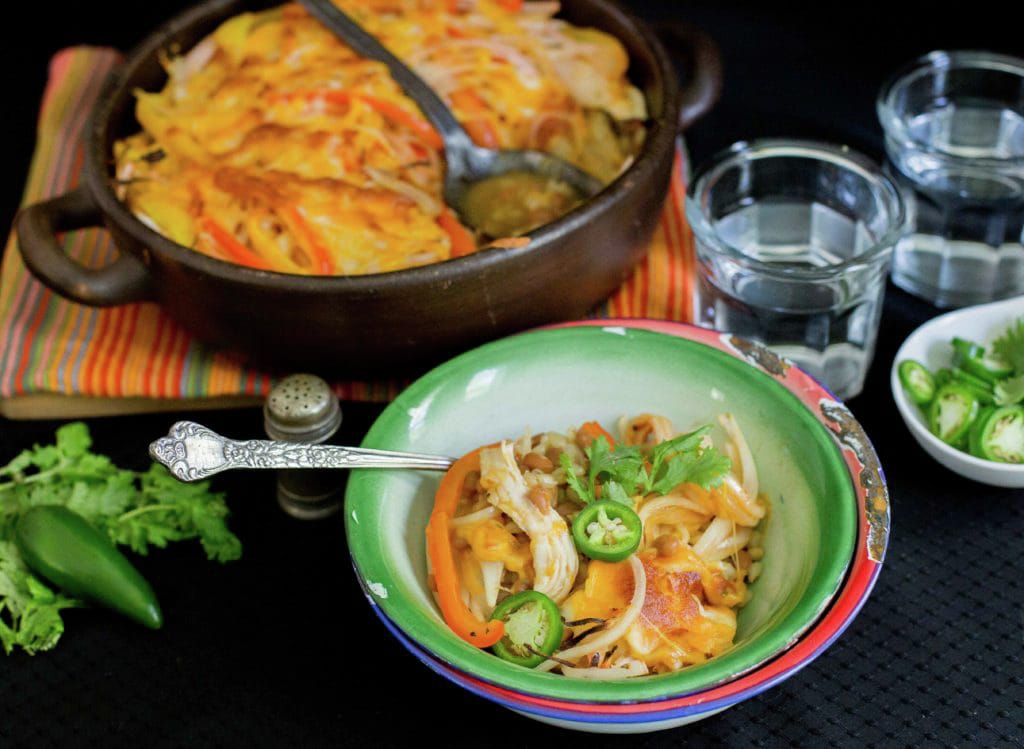 Chicken or beef fajitas are one of our favorite summer lunches. And this version is perfect for winter, a delicious Fire Grilled Fajita Casserole. A full lunch or dinner, which will leave you feeling warm and cozy inside.
Here in Houston, fajitas are so popular that you can buy the meat already seasoned in the butcher shop. And of course, we accompany the meat with onion and peppers made in a cast iron pan on top of the grill or in a pocket of aluminum foil (my favorite). And to serve: cilantro and jalapeños, they give a touch of color and freshness during the winter and summer.
When the cold starts we do not deprive ourselves of these flavors, one of my classic dishes is this Fire Grilled Fajita Casserole, instead of tortillas I add a grain like quinoa or farro, wheat berries, or rice. Is a practical, tasty and warm-hearted dish. You can also fire-grilled your peppers and jalapeño to really feel that summer flavor. I used BUSH'S Beans Baked Onion variety, it came out spectacular. For recipes and more inspiration visit my favorite section of the BUSH'S Beans website: Quick and easy recipes.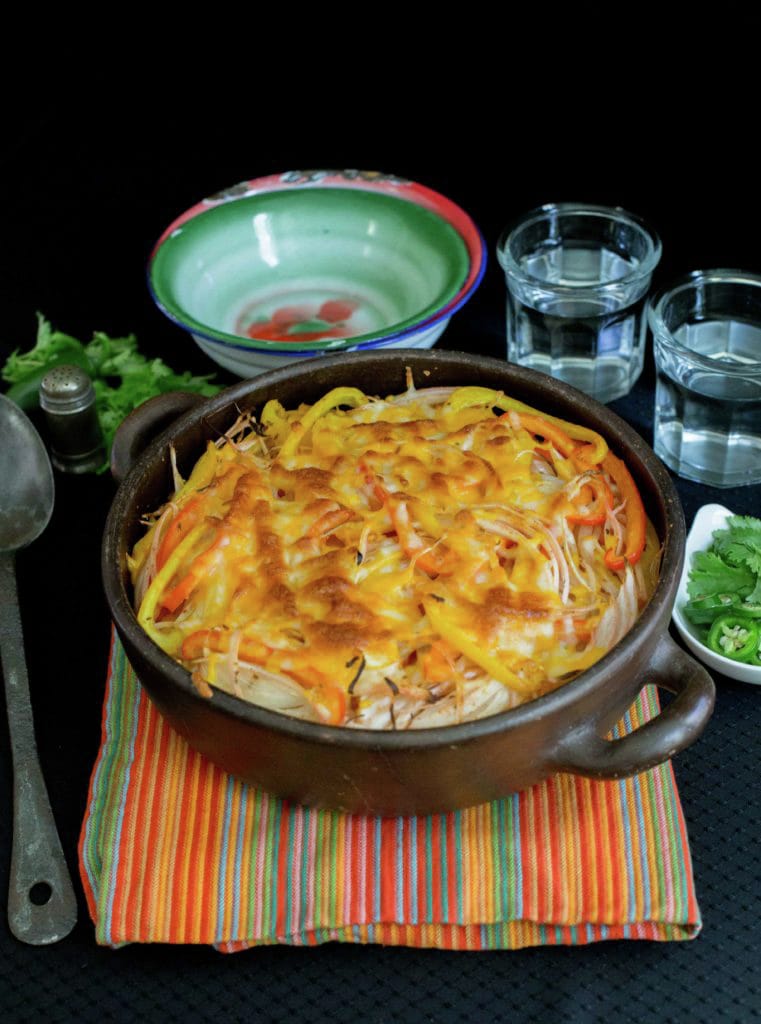 A wonderful way to winterize a summer favorite. Because no matter what's cookin', or what time of year you're cookin', BUSH'S Bean has a bean for that.
Fire Grilled Fajita Casserole
For 4 servings
Preparation time: 40 minutes
Cooking time: 40 minutes
Ingredients:
1 medium onion
1 red and 1 yellow pepper
1 tablespoon fajita seasoning
1 pound of shredded roasted chicken or rotisserie
1 (16 oz.) can of BUSH'S® Baked Beans with Onion
2 cups of cooked farro or quinoa
1 cup grated cheese
Jalapeño and cilantro chopped, optional
Preparation:
Preheat the oven to 200C or 400F.
Chop the onion in half-moons. Grill the peppers and jalapeño on the open flame of your stove: Put the peppers directly on the flame, leave it there for 1-2 minutes until it is black, using tongs turn them so that it burns the skin on all sides, around 10 minutes. Remove and let them rest/steam on a closed plastic bag for 15 minutes. Wash the skin off under running water. Remove seeds and chop the peppers into thin strips.
Mix peppers and onion in a bowl and sprinkle with the fajitas seasoning. Stir well.
In a baking dish with a diameter of 8′ or similar, combine the beans with the farro or quinoa. Stir. Place the shredded chicken on top. Sprinkle over half the cheese. Cover with the onion and peppers seasoned. Cover with foil and bake 30 minutes.
Uncover, place the rest of the cheese on top and cook 10 minutes more. Until bubbling and the cheese is melted.
Let stand 5 minutes before serving. Serve with sliced roasted jalapeño and chopped cilantro.