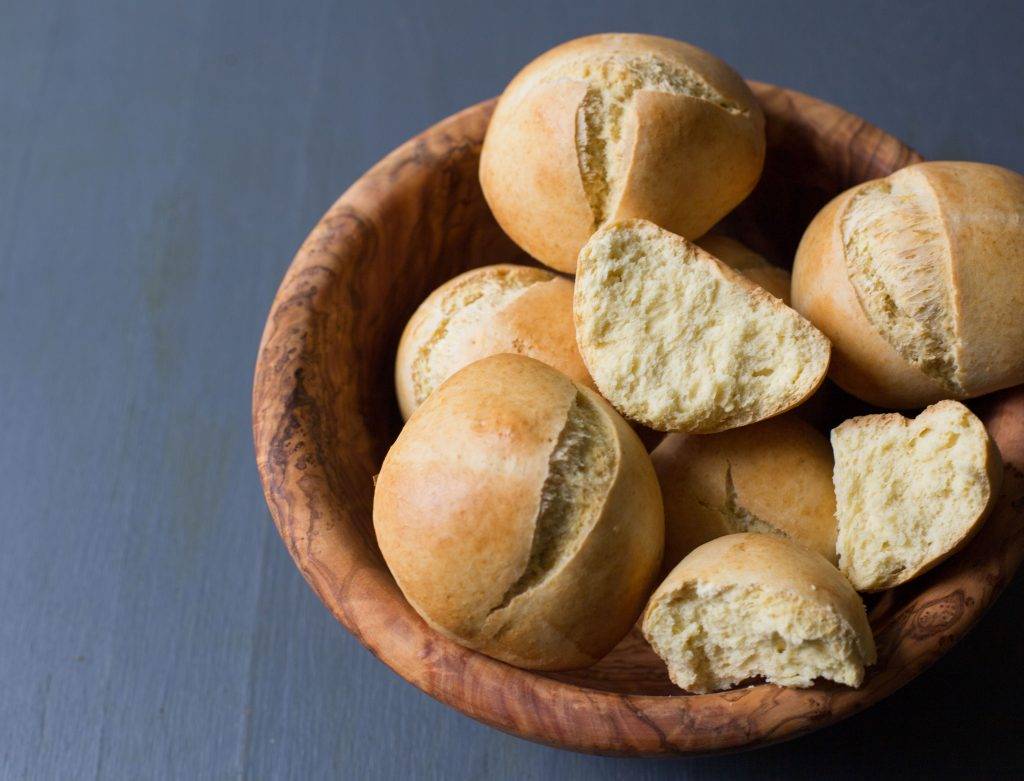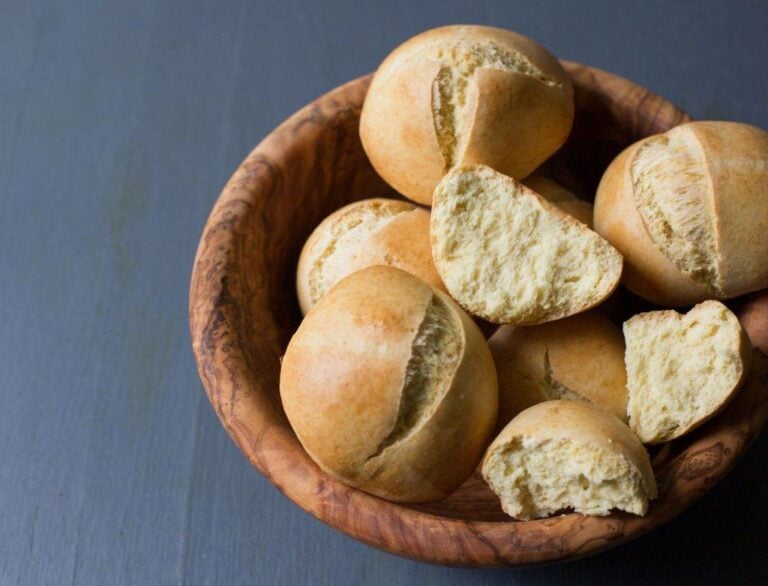 Sweet egg bread rolls are the snack of choice at the beach in Chile. Ladies usually wearing an all-white uniform sell the homemade egg pieces of bread there. Also is very popular on picnics.
This version is not very sweet and is meant to be rustic looking.
This bread hardens quickly; I recommend freezing them if you have extras.
Sweet Egg Bread Rolls (Pan de Huevo)
for 12 small rolls, 8 medium
Ingredients:
2 cups all-purpose flour
1 1/2 teaspoon baking powder
1/2 cup powdered sugar
2 eggs
1 teaspoon vanilla
1 tablespoon melted butter
1-2 teaspoons of water if needed
Preparation:
Preheat oven to 350F or 180C. Grease the baking pan.
In a large bowl, place the flour, baking powder, powder sugar, and stir well.
In a small bowl, beat the eggs, melted butter, and vanilla with a fork for 30 seconds until well blended.
Pour egg mixture over dry ingredients, stir with a fork at first, and then knead by hand until dough is smooth and firm. Add water one teaspoon at a time if necessary, knead for 5 minutes.
Cut the dough into 12 or 8 portions, shape them round, and then cut crosswise each top with a knife and brush with beaten egg or milk.
Bake for 20-23 minutes until golden on top and bottom.
Let cool slightly, serve with butter.
This 

bread

 gets hard quickly. You can freeze it for up to 2 months.