Recipe sponsored by UnCommonGoods. All the opinions are mine.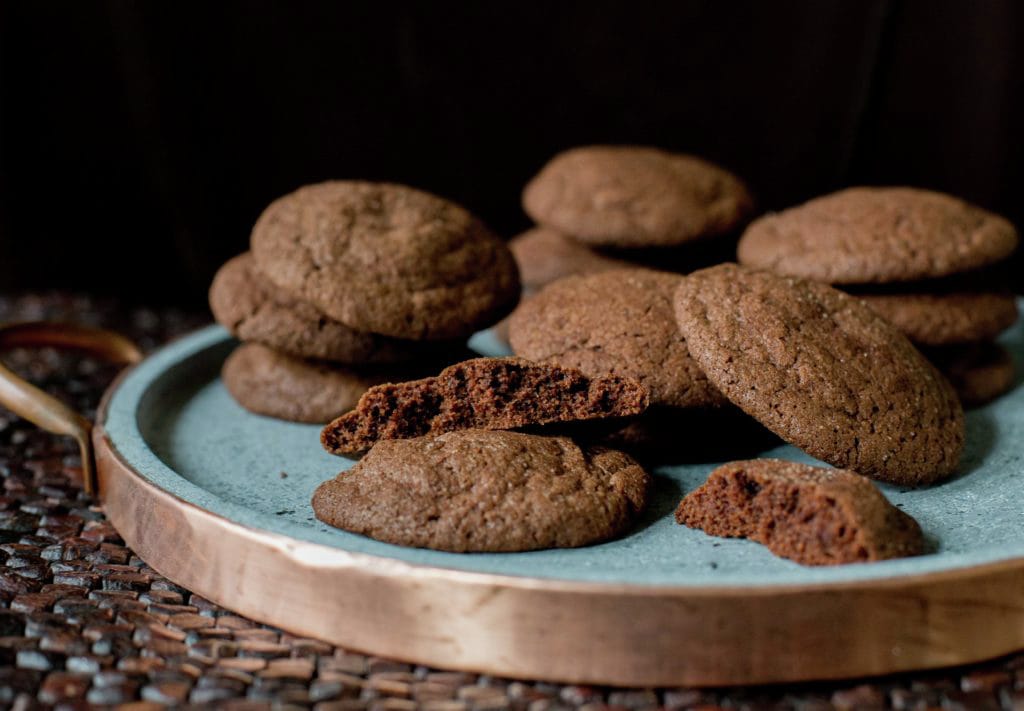 Sunday after an intense week, nothing better than making chocolate cookies with my little cook.
And also play around with the products they sent me from UncommondGoods. I love having new surfaces to photograph. UncommonGoods is a company dedicated to promoting and helping emerging artists; each product has a story to tell. The selection they have today is impressive. Founded in 1999, it has grown to be an excellent market for handmade products, accessible and that you can choose and buy from the comfort of your home. I like very much that the products are arranged in suggestions for different occasions like birthday gifts (see here), anniversary gifts (here I found inspiration for gifts when we are invited by couples we do not know so much) and birthday gifts for men (always a complicated category, see here). It's funny that I sent a link to a product that I knew my husband would love, and he bought it for a co-worker (seems like they also need some help gifting to another man).
I chose these carved glasses with a map of Houston. As you know, I love this city, and I consider it my home, the people that I have known and the affection that have given to my family is something touching for me. The opportunities we have every day here, we celebrate them. So I love having something that represents all that. These glasses are made in the USA and part of theUncommongreen collection.
And my second choice, the pizza stone with copper border, has connections with Chile (I am from Rancagua, a city that lives from copper mining) and links with my love of pizza in all its forms. Besides the history of the craftsman, Sao Jose is terrific, produced in Brazil from soapstone stone that transmits and conserves heat efficiently. It's a lovely tray.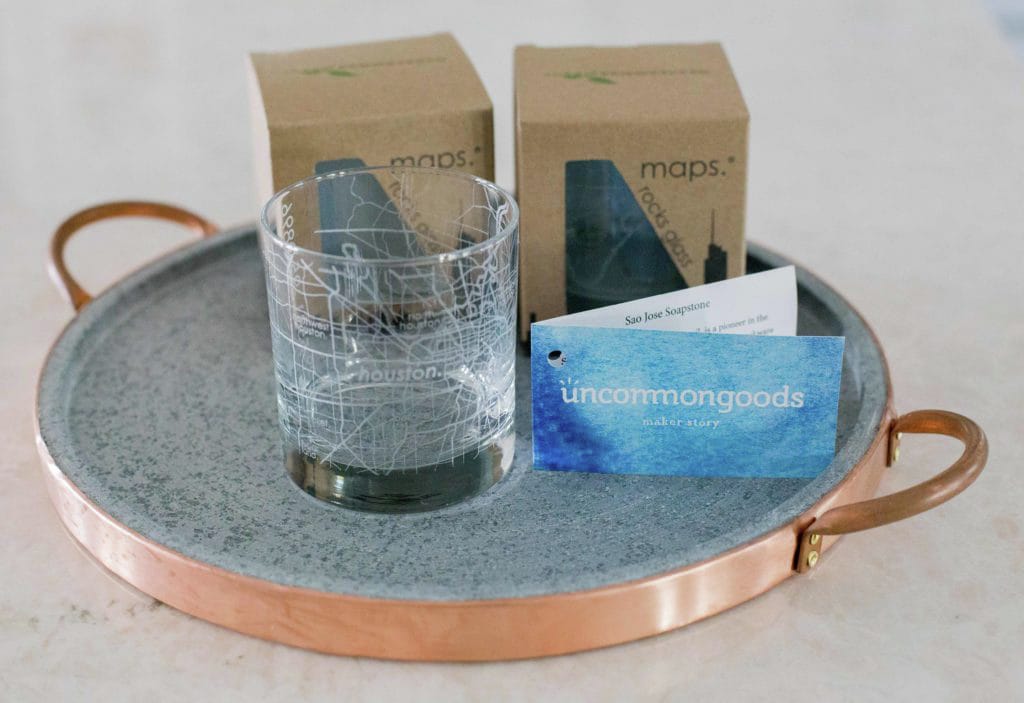 These chocolate cookies are delicious and straightforward, do not require the dough to cool or cut shapes. They have crunchy edges, and the center resembles a brownie. Very good. I made them with my 7-year-old without any trouble.
Chocolate cookies
For 24 cookies
Ingredients:
1/4 cup of sugar
2 teaspoons ground cinnamon
1 1/2 cup of sugar
2 1/2 cups all-purpose flour
1/2 cup cocoa powder
2 teaspoons baking powder
1/4 teaspoon salt
225 grams unsalted butter, room temperature
2 eggs, room temperature
1 teaspoon vanilla extract
Preparation:
Preheat oven to 350F or 180C.
Prepare 2 baking sheets, butter or cover with parchment paper.
In a dish, mix the 1/4 cup sugar with the cinnamon and stir well.
In a medium bowl, sift flour, baking powder, and chocolate powder. Add the salt and mix well.
In another bowl with the blender, beat the butter with the rest of sugar for 3-5 minutes, until it is very creamy and pale.
Add the eggs, 1 first, beating in between until fully incorporated. Add the vanilla, beat.
Add the flour and cocoa mixture and beat at low speed, only until blended, do not overdo it. Finish mixing by hand.
With a scoop, make dough balls about 1-1 1/2″ in diameter and roll in the mixture of cinnamon and sugar.
Place on the baking sheet, separated by at least 3″ each.
Bake for 15 minutes, the edges will be crunchy and the center still soft.
Remove from the oven, let stand 5 minutes, and then move to a rack until they are completely cooled.
Store in airtight container for up to 5 days
Adapted from Hand Made Baking cookbook.