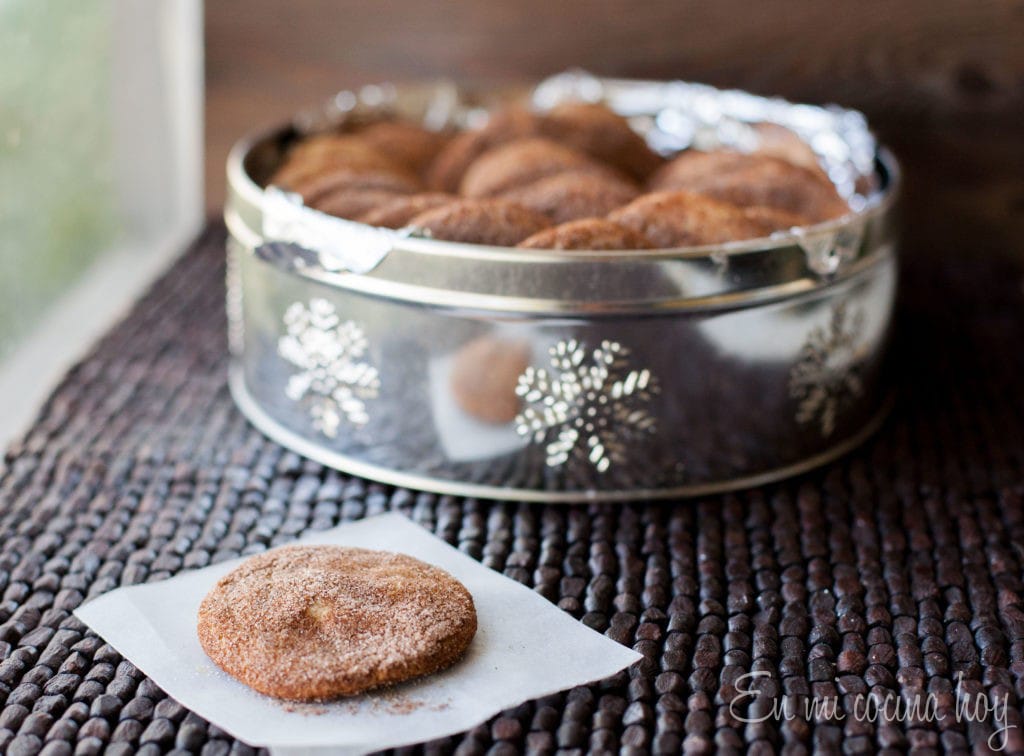 These cookies are very popular here in the U.S. is an old traditional homemade cookie, I honestly never thought about them, because, generally I do not like "sweet gringo things", but for the bake sale we did at my children's school we had a few dozens of these cookies and I ask what they have in it, they are cinnamon cookies. Short story, I baked them and loved them, they are crispy on the edges, soft center and with a rich cinnamon flavor.
Cinnamon Cookies or Snickerdoodles
for 18 to 20 cookies
Ingredients:
4 tablespoons unsalted butter at room temperature
1/3 cup brown sugar
1/3 cup granulated sugar
1 egg
1 cup all-purpose flour
1 tablespoon cornstarch
1 teaspoon baking powder
1/4 teaspoon salt
1/4 cup sugar
1 tablespoon cinnamon
Preparation:
Preheat oven to 350F or 180C.
In a medium bowl beat butter until creamy, about 3 minutes.
Add the brown sugar and granulated, continue beating until creamy, 3 minutes more. Add the salt.
Add the egg and beat until incorporated.
Sift the flour, cornstarch and baking powder. Add 1/3 of the flour mixture, stirring to incorporate, then the other third, repeat and finish with the remaining flour. You should obtain a uniform dough.
Scoop into balls and roll in the cinnamon-sugar mixture.
Put them on a baking sheet covered with parchment paper and flatten slightly and sprinkle each cookie with more sugar and cinnamon, as seen in the picture.
Bake 7 minutes, turning the baking sheet and then 7 minutes more. They should be slightly golden around the edges and still soft in the middle.
Let cool for 3 minutes on the baking sheet, then transfer to a wire rack to cool completely.
Eat the same day or stored for up to 3 days in a cookie jar.
Adapted from Simply Recipes.