The recipe Cinnamon pudding is sponsored by NABISCO and #WeAllGrow Latina Network. All opinions are mine.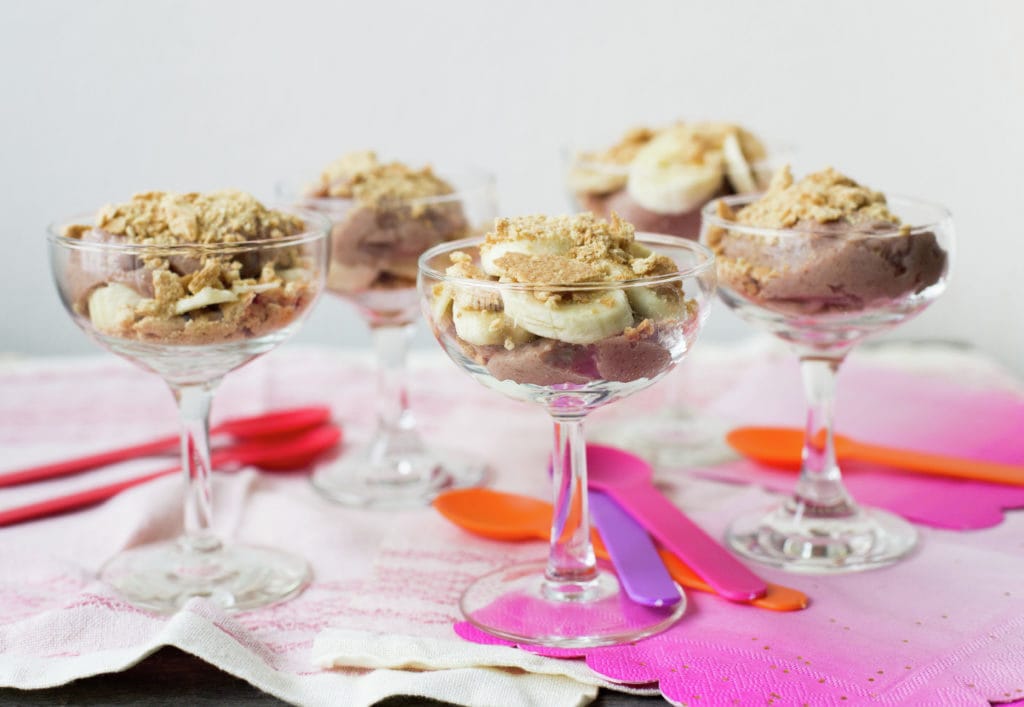 As you may know, here in Houston, my kids recently went back to school. After the first days of excitement from seeing their friends again, energy starts running low, and they come home tired and cranky. I love having something special as a snack or merienda, such as these cinnamon puddings with Honey Maid cookies and banana because I know it will put a smile on their faces. My grandmother used to do the same with me.
I took inspiration from the Nabisco recipe: Honey Maid Dulce de Leche Peanut Butter Topper. I substituted peanut butter with cinnamon, a prevalent flavor in Chile; they even sell cinnamon tea, which they used to drink at my home, and I loved the smell. My kids also like it very much and go very well with bananas and the Nabisco HONEY MAID Honey Grahams. This Hispanic Heritage Month, Nabisco is providing a variety of fun and delicious Latino-inspired recipes that are just right to treat the family during merienda. These recipes are easy-to-make and feature the family's Nabisco favorites: Oreo, Chips Ahoy!, RITZ Crackers and Honey Maid. 
I served it in tall glasses for an extra touch, and they loved it, they toasted to a successful school year too funny. My youngest kid helped me serve the glasses. A homey and straightforward treat that your children will enjoy also. By the way, the glasses are from second-hand stores; they are not family heirlooms.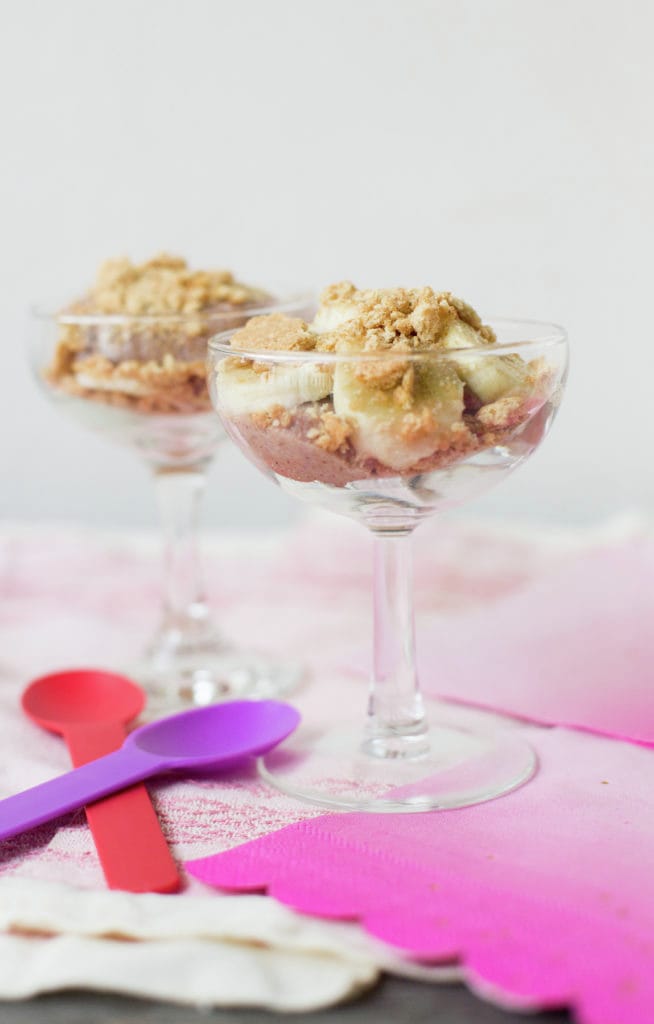 I made the most economical and straightforward pudding, with no eggs or cream. It's still very nice. Creamy and smooth pudding. For more recipes using, Honey Maid cookies visit my Pinterest
Cinnamon Pudding with Honey Maid cookies and bananas
Serves 8
Ingredients:
1/4 cup cornstarch
3/4 cup sugar
pinch of salt
1 tablespoon powdered cinnamon
3 cups whole milk
2 tablespoons butter
1 teaspoon vanilla extract
2 bananas, sliced
9 Nabisco HONEY MAID Honey Grahams, ground
Preparation:
In a medium pot, place the cinnamon, salt, sugar, and cornstarch. Stir with a wire whisk until everything is blended and there are no cornstarch lumps.
Add 1/4 cup of milk slowly while stirring constantly; make sure all dry ingredients get wet, and a paste is formed.
Place over medium heat, and add the rest of the milk. Cook while stirring for 10-15 minutes until the mix thickens and gently boils for 2 minutes.
Remove from the fire and add the vanilla and butter. Stir well.
Cover with plastic wrap, pressing it against the pudding so that no skin forms. Allow cooling and refrigerate.
To serve, alternate ground cookies, cinnamon pudding, and banana slices.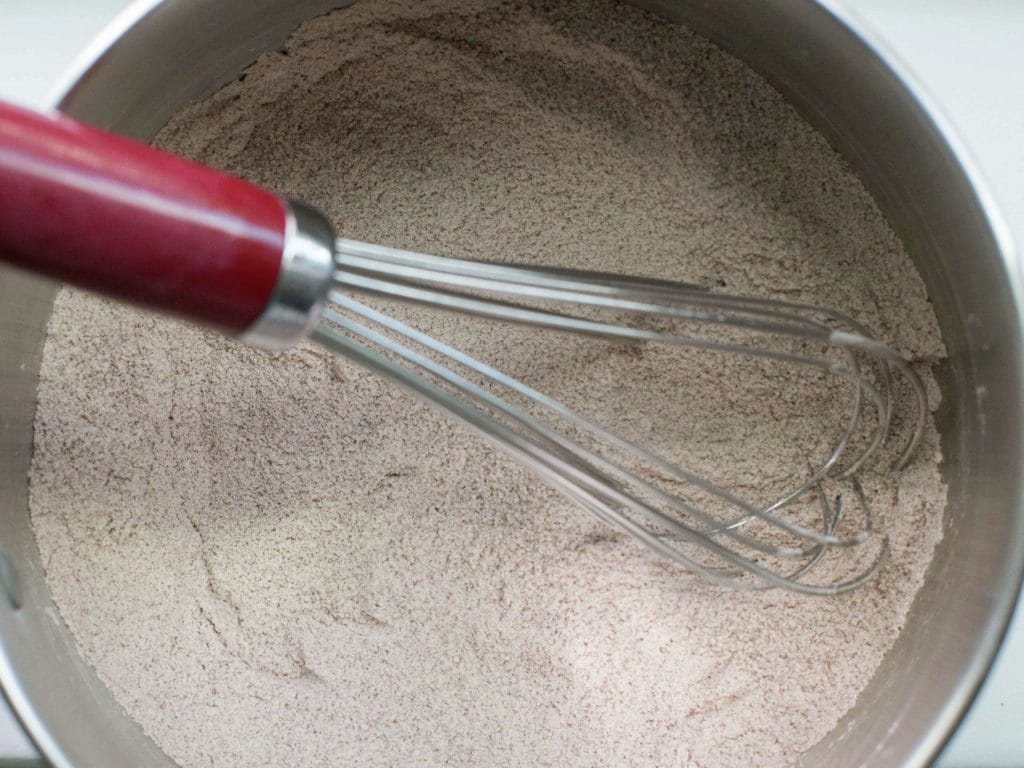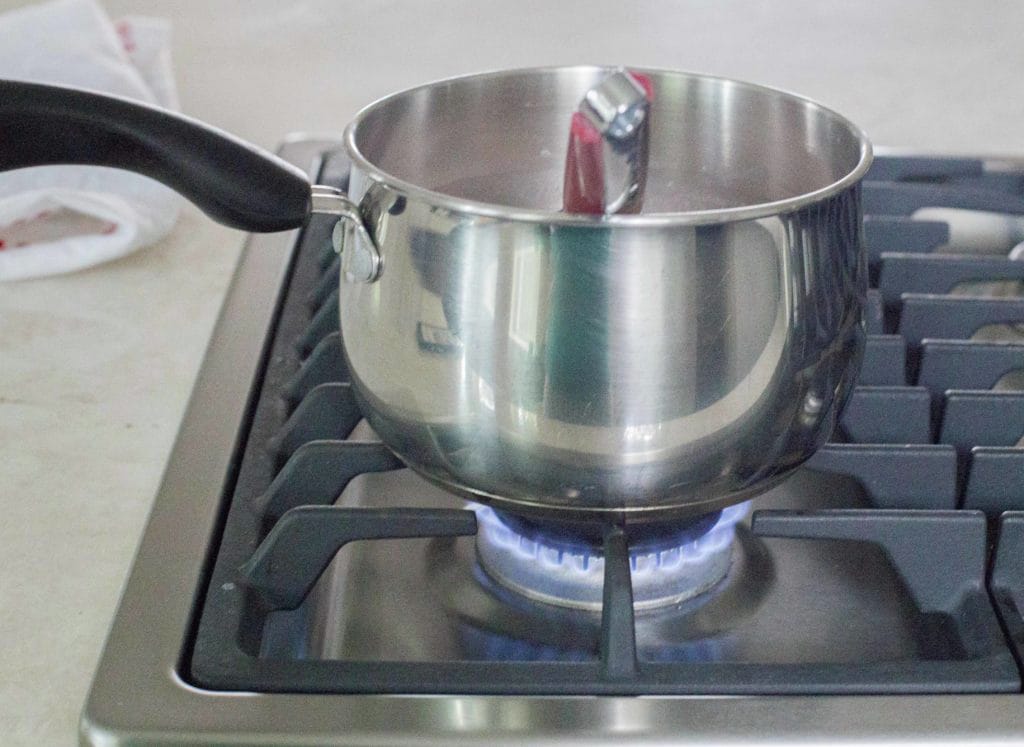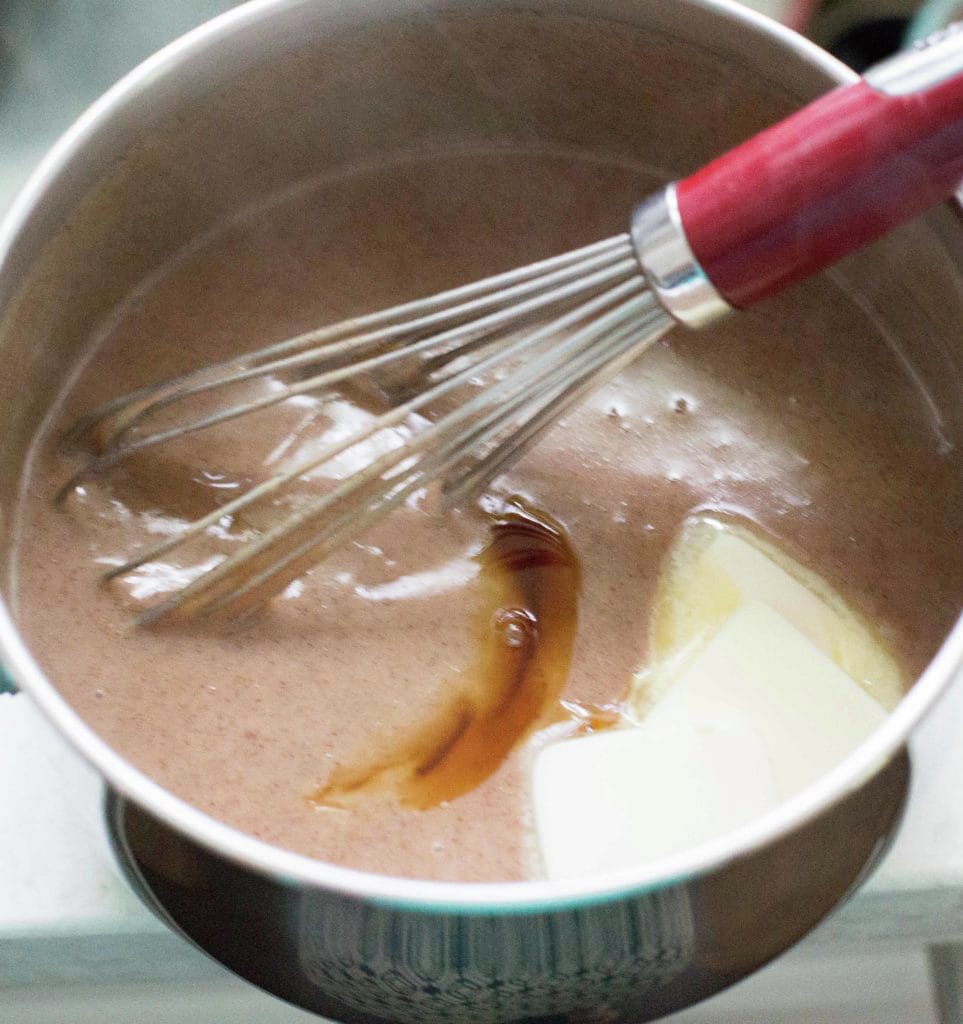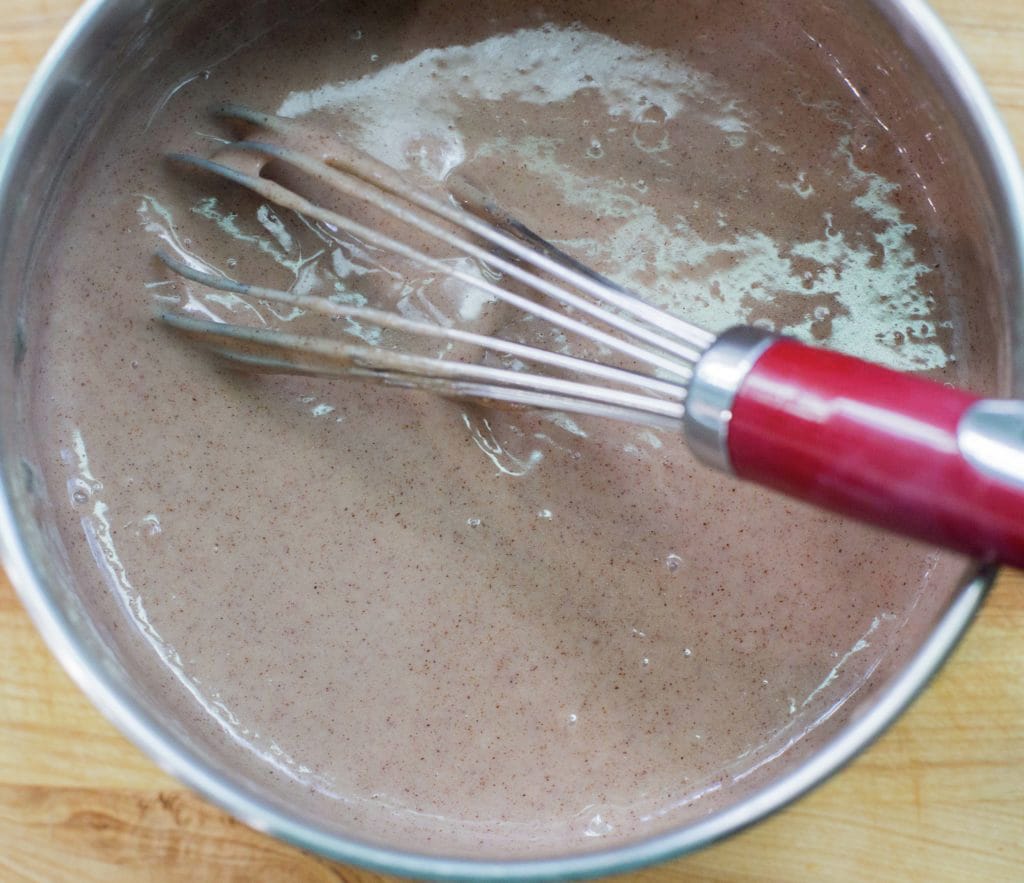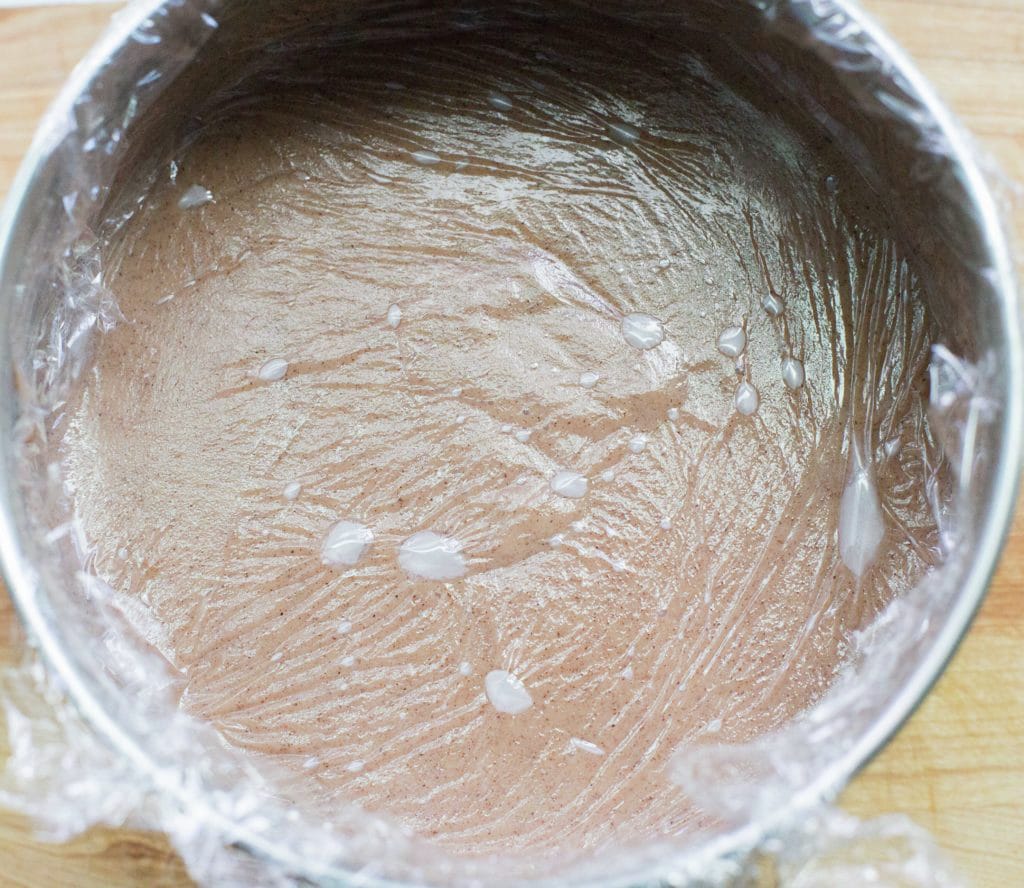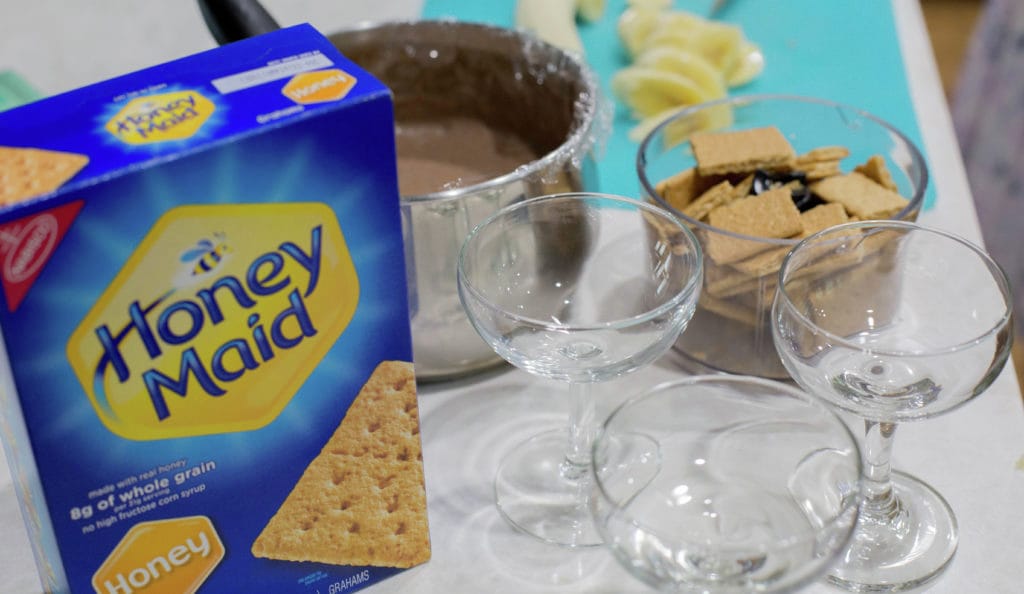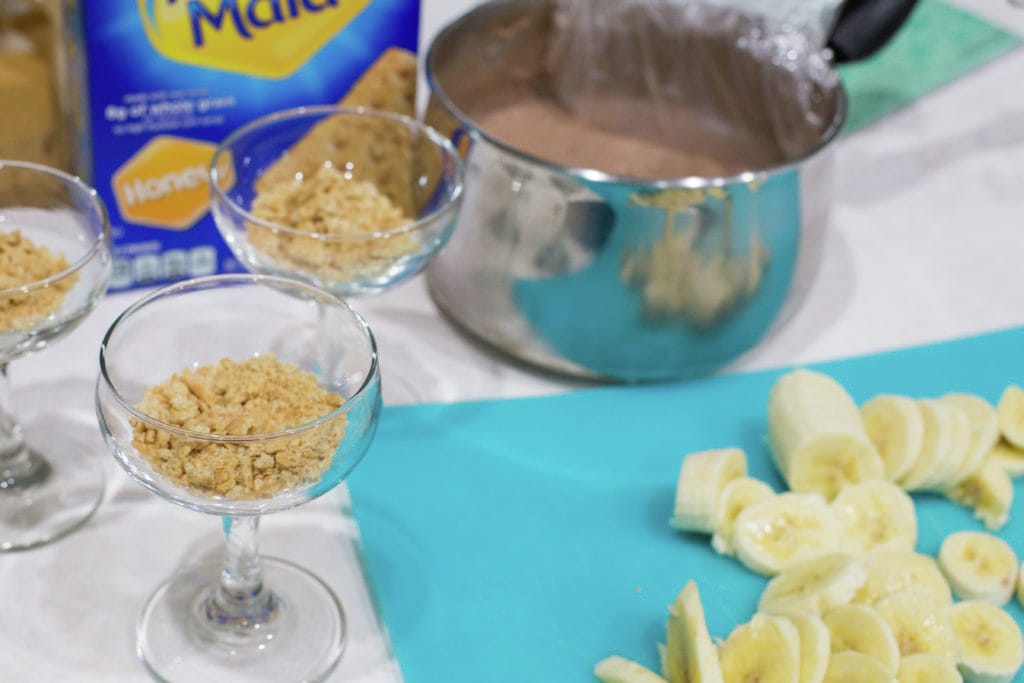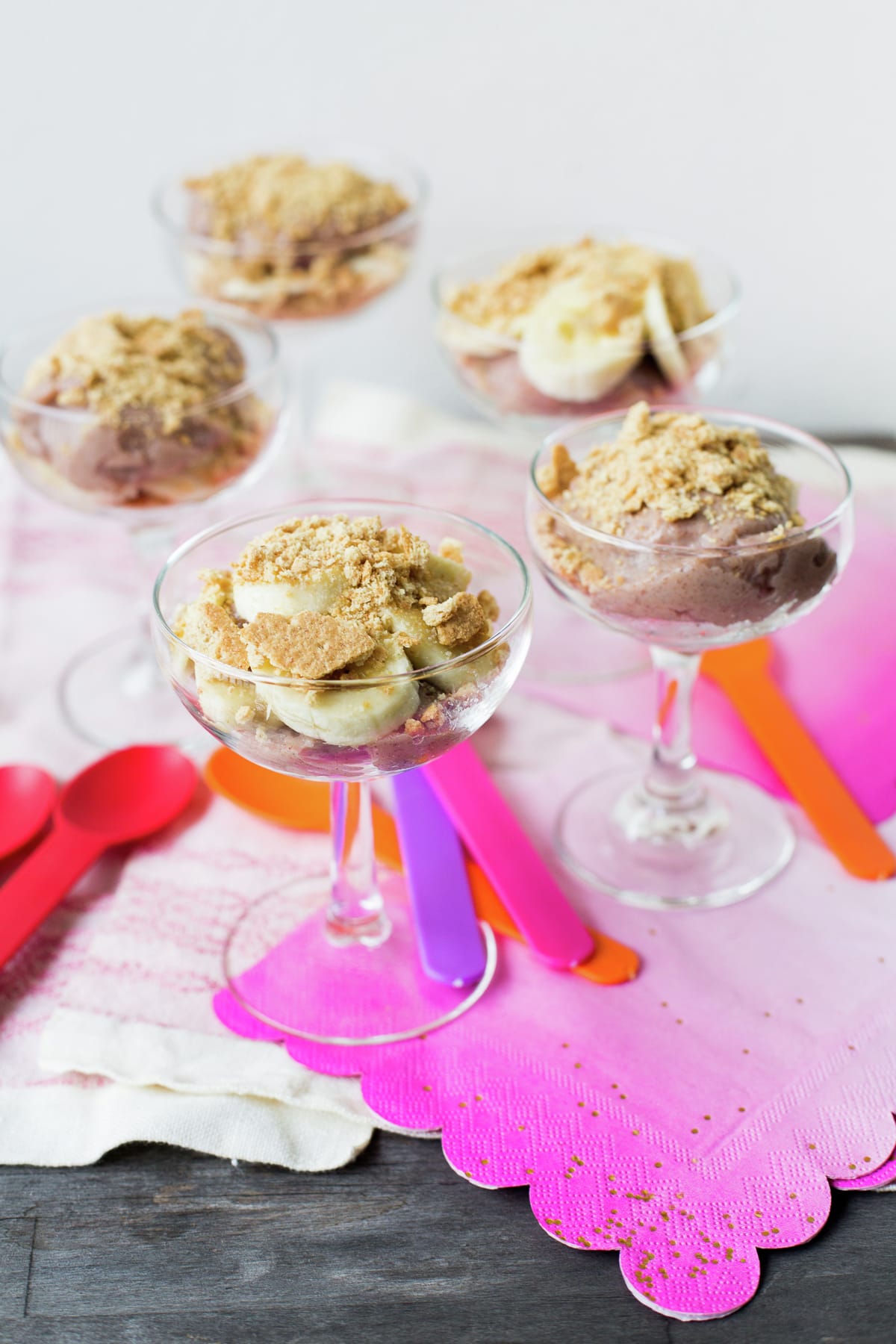 This is a sponsored conversation written by me on behalf of Nabisco. The opinions and text are all mine.