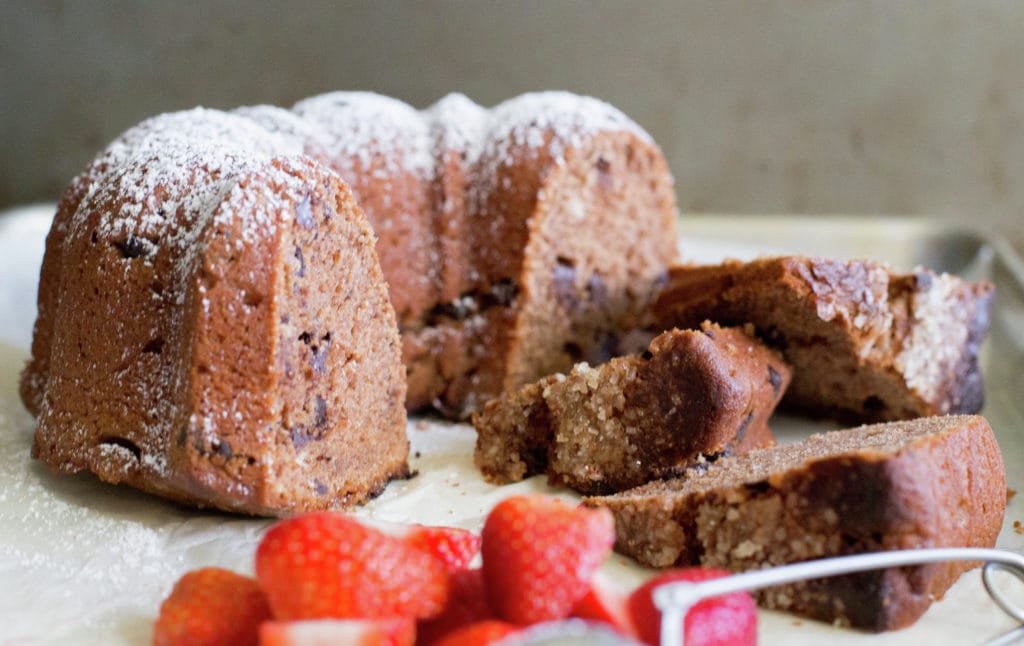 The other day, I had an intense craving for chocolate bundt cake and was about to buy one at the supermarket, but then I thought about how easy it is to make one at home and enjoy the smell while in the oven and also later to share the cake.
I used a straight forward recipe with yogurt, which gives moisture to cakes; some coffee powder to enhance the flavor of chocolate and vanilla that is also an excellent complement to the taste of chocolate. It's a humble cake, but very comforting.
My kids love to eat a piece of cake with fresh fruit after school.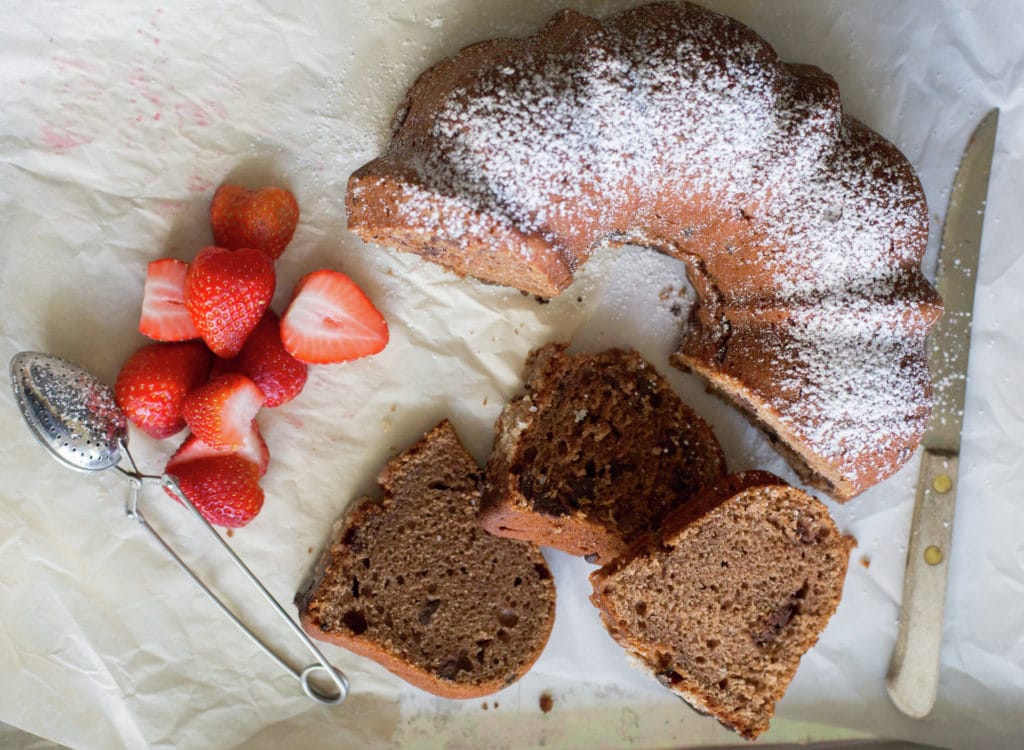 Easy Chocolate Bundt Cake
Recipe revised and with updated photos in March 2016.
Ingredients:
2 eggs
1 cup plain yogurt or vanilla yogurt
1/2 cup vegetable oil
1/2 cup water
1 cup granulated sugar
1 teaspoon vanilla extract
1 teaspoon instant coffee (or espresso powder in the US)
1/4 cup cocoa powder, unsweetened
2 cups all-purpose flour
2 teaspoons baking powder
pinch of salt
1/2 cup chocolate chips, optional
Directions:
Preheat oven to 350F or 180C.
In a large bowl lightly beat the eggs, add the yogurt, oil, water, vanilla, and sugar. Mix well.
Add dry ingredients: flour, baking powder, coffee, a pinch of salt and cocoa.
Mix until everything is incorporated, no more.
Add the chocolate chips floured just before pouring into a buttered bundt cake pan.
Bake for 45 min to 1 hour at 180C or 350F, remove when a stick inserted in the middle comes out clean.
Cool 15 minutes in the pan, unmold and serve warm or cold.