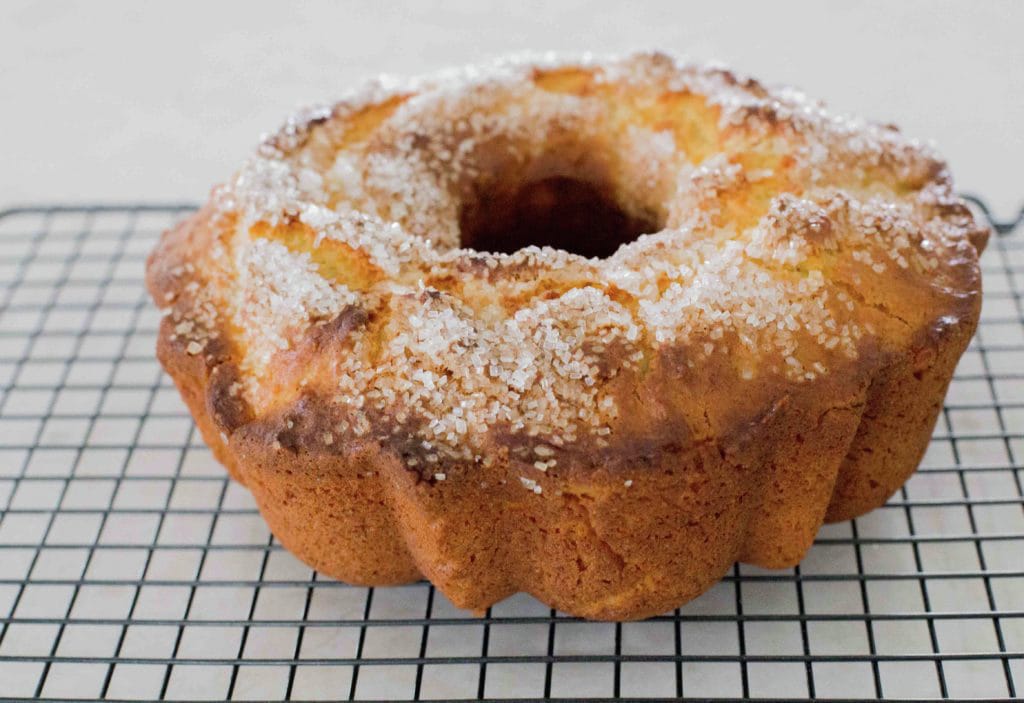 When I was a kid, my mom made an easy yogurt bundt cake with a recipe very similar to this. The best part about this cake besides the very pleasant taste is that it can be adapted in many ways.
One of my favorite variations is adding orange (add the zest of an orange and 2 tablespoons of juice), poppy flavor (add 1/4 cup of poppy seeds) or walnuts (add 1/2 cup of walnuts). Also for its tight crumb lends itself perfect to be toasted and serve with butter, Nutella, Dulce de Leche, fruits or marmalades. Very versatile.
This recipe uses oil instead of butter, very practical if you have not removed the butter from the fridge to soften, with the oil one is always ready and produces a soft, moist cake.
* Updated recipe and with new photos March 2017. A couple of years ago I realized that this is a traditional French recipe, and is the first one that is usually taught to children in France, so easy.
Easy Yogurt Bundt Cake
for 1 cake, 12 servings
Ingredients:
1 cup unsweetened plain yogurt
1 cup granulated sugar
2 teaspoon vanilla extract
1/3 cup vegetable oil
2 eggs
2 cups flour
2 teaspoon baking powder
Preheat the oven at 180C or 350F.
In a large bowl, mix using a fork the yogurt, sugar, vanilla, eggs, and vegetable oil. Combine well, sift the flour and baking powder, and add to the mix. Stir until all the flour has incorporated, being careful to not over-mix.
Pour the mix into a buttered Bundt cake mold or individual muffin molds and bake until golden and a cake tester inserted in the middle comes out clean. For smaller cakes bake for about 25 minutes, for a large cake 40-45 minutes.
Allow to cool for 15 minutes in the mold and unmold, allow to cool at least for 30 minutes before slicing.