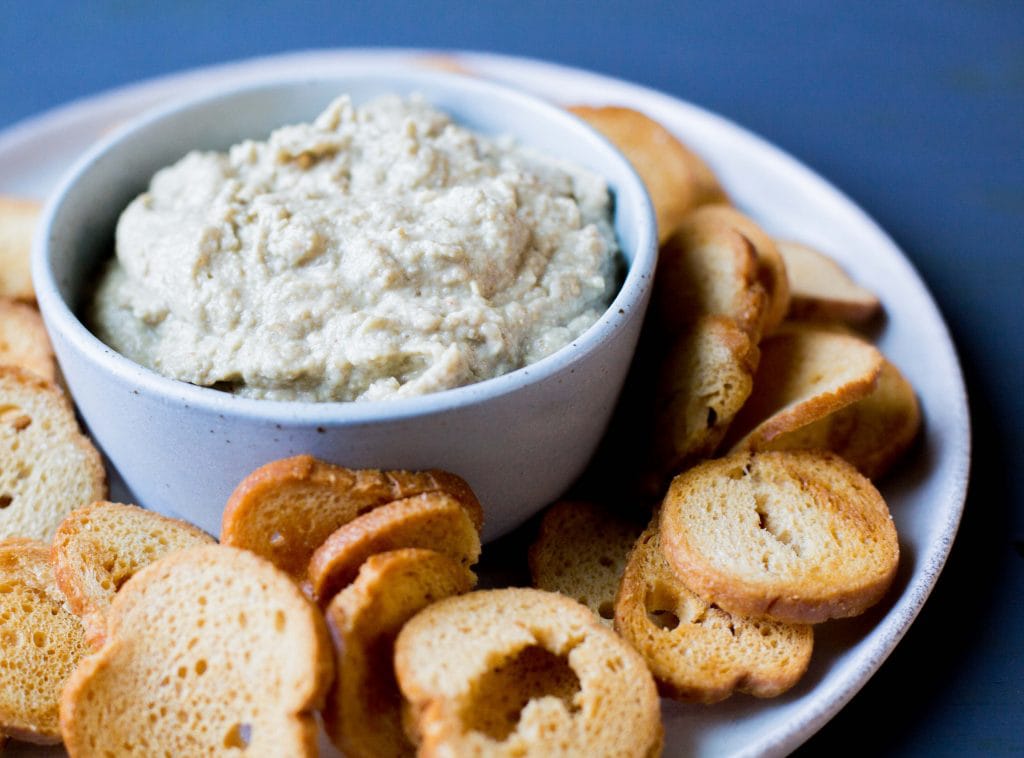 I love eggplants, but in my house, nobody else eats them, so I never buy them, but this year I planted one in my backyard and when it's time to harvest I have to do something with them like this delicious Baba Ganoush.
Usually I plant the Japanese/Chinese variety, it has the same flavor of the round one, but in my opinion, they are less bitter, this is because they mature and grow faster. Eggplants and zucchini turn bitter when the plant is stressed, so if you grow your own vegetables and water as needed, you should not have bitter ones.
I did not want to make a traditional Baba Ganoush, so I added zucchini to make it more appetizing for the rest of the family if your family loves eggplant you can eliminate the zucchini. I recommend this dip, much healthier than the usual dips with mayo or cream cheese.
Recipe updated with new photos in October 2018. I left an old photo, so you see the other variety of eggplants. Any can be used.
Eggplant dip: Baba Ganoush
for 4 servings
Ingredients:
1 large eggplant or 2 medium
1 medium-sized zucchini
1 tablespoon of sesame paste (tahini)
1/4 teaspoon cumin
juice of half lemon
salt
pinch of chili powder, chili pepper, for example
garlic if desired, 1 chopped clove
Preparation:
Cut the eggplants and zucchini into slices and sauté in a non-stick pan over medium-high heat for 8-10 minutes stirring occasionally. Let cool.
Or pierce with a fork and bake on a tray in a preheated oven at 400F or 200C for 45 minutes. Let cool. Cut and with a spoon remove all the pulp.
Place everything in the food processor and press until you get the consistency of a spread. Taste and adjust the seasoning to taste. Pour into a bowl and serve with pita chips, baguette or chips.
Recipe adapted from Simply Recipes