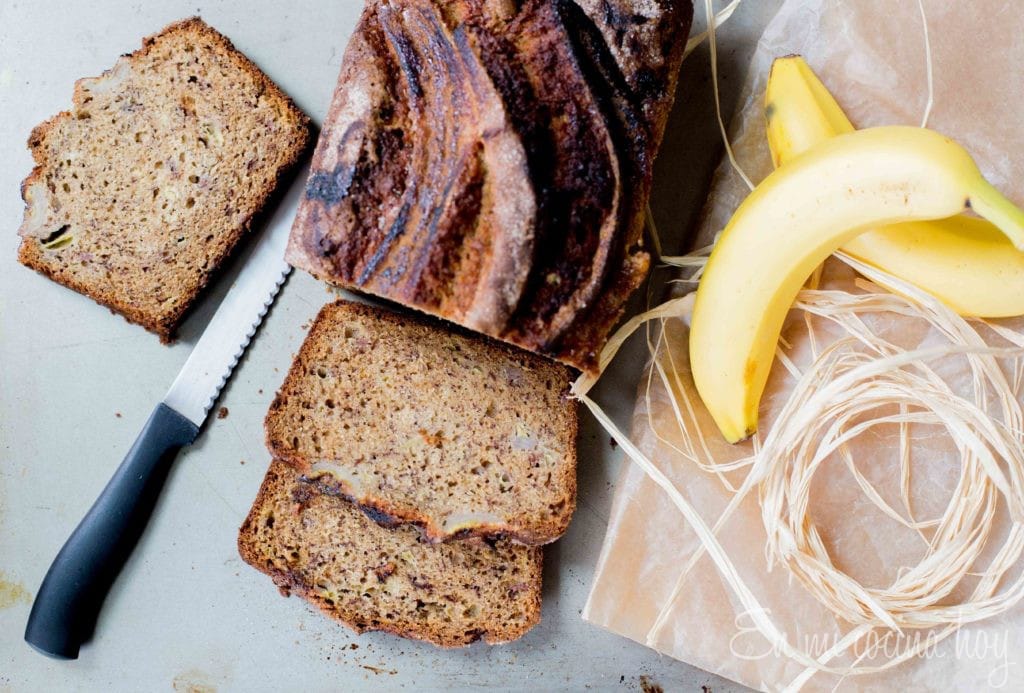 In my experience, a pound cake is always well received. And this healthy banana bread cannot be faster and easier to prepare. And the result is fantastic: with a moist and tasty crumb. It is also very modifiable: you can use only whole wheat flour, just all-purpose flour, replace the oil with applesauce or yogurt. Add nuts, chocolate chips. Infinite and delicious options.
This recipe is the Recipe of the Year from one of my favorite sites and blogs: The King Arthur Flour website. I like it because they are committed to obtaining the best possible results, and make many comparisons of the type What happens if we replace butter with oil or all-purpose flour with gluten-free flour? Etc. So you learn a lot by reading it.
This healthy banana bread was very popular among my kids who adopted it as breakfast or snacks when they returned from school. Keep very well covered on top of the counter for up to 5 days. In my family is not either a summer or winter pound cake, truly a year-round recipe.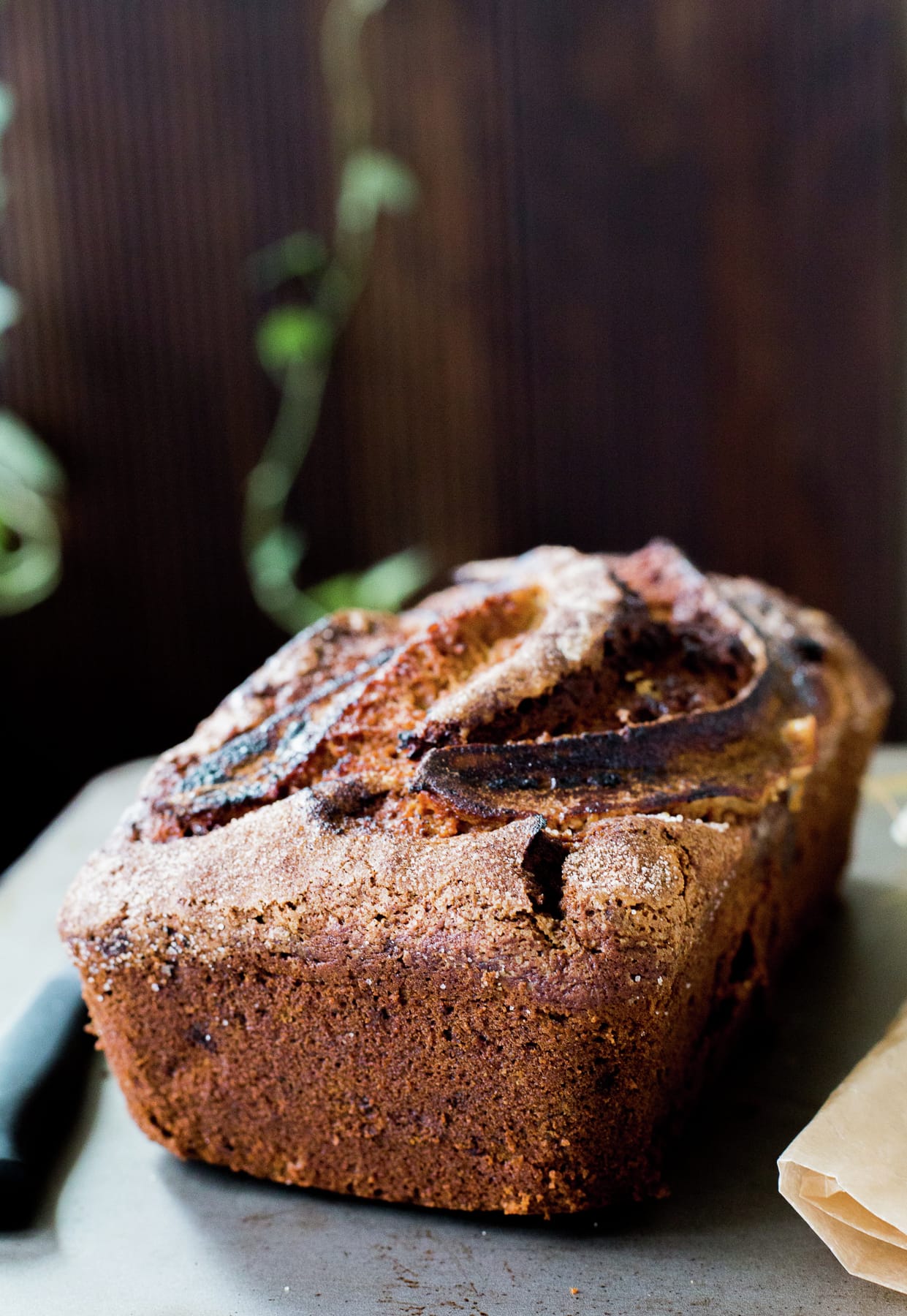 Healthy Banana Bread
For the recipe go to Whole-Grain Banana Bread. Enjoy the pictures.