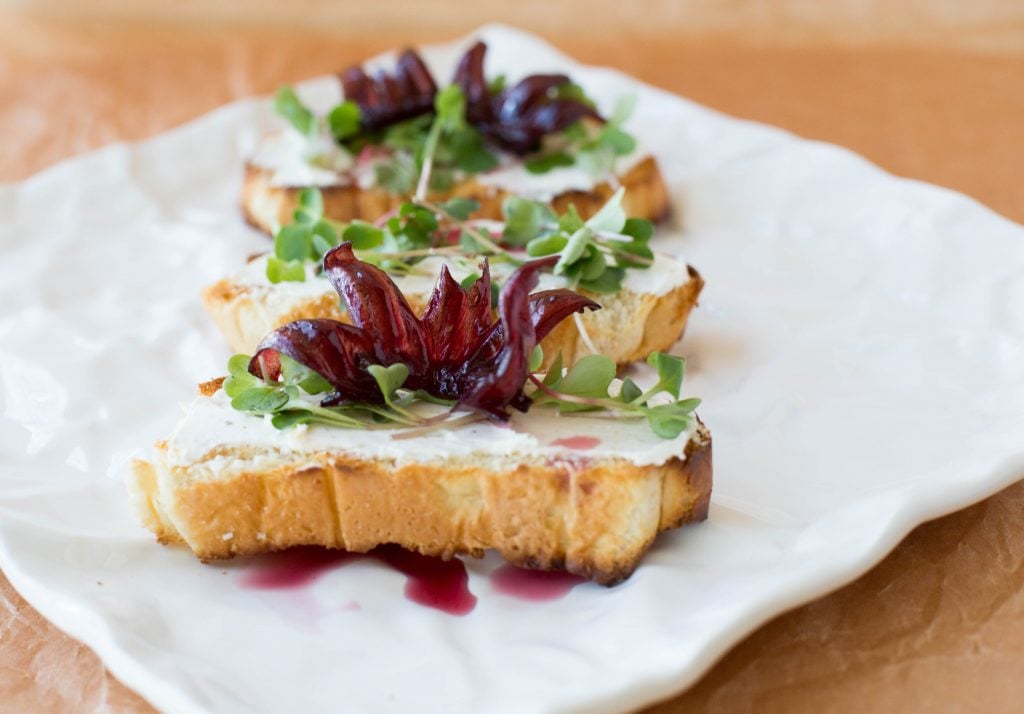 Tomorrow, we celebrate International Women's Day. This recipe of Hibiscus Flower Crostini was inspired by my group of friends with whom I share a love of flowers, we have a gardening club where we learn together what flowers and vegetables can grow in our homes. Hope you like it.
Happy Women's Day!
Hibiscus Flower Crostini
8 toast
Ingredients:
8 slices of rustic bread
100 g of cream cheese room temperature
radish sprouts or turnips sprouts
4 flowers of hibiscus in syrup
pepper, salt
Preparation:
Toast the bread. Let it cool.
Season the cream cheese with salt and pepper.
Spread the cream cheese, place a layer of radish sprouts, and half a hibiscus flower.
Drizzle with syrup and serve immediately.