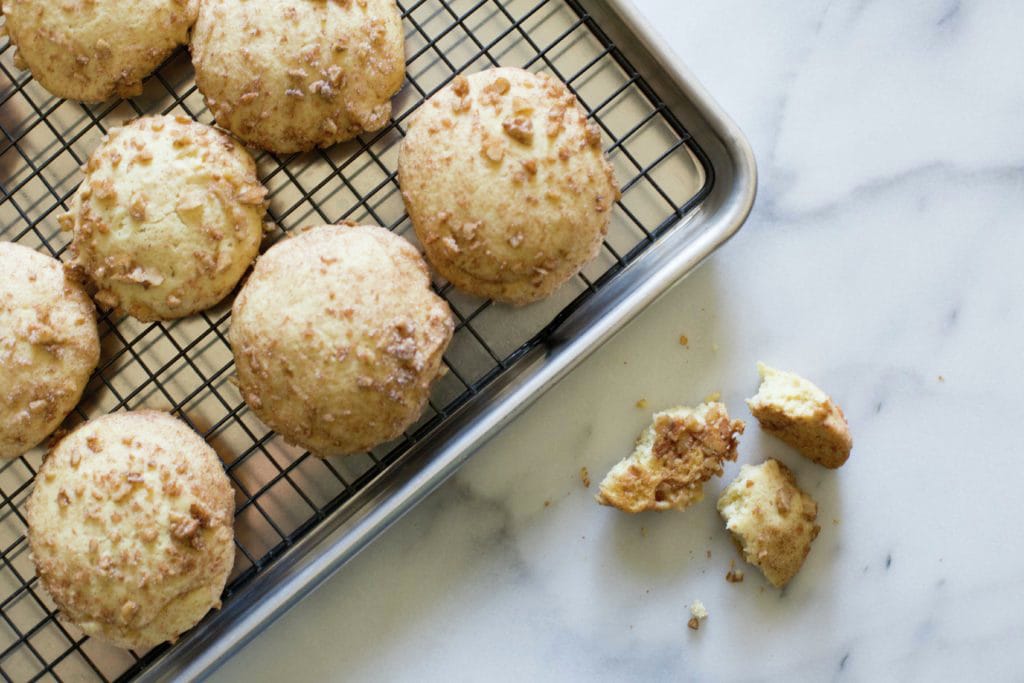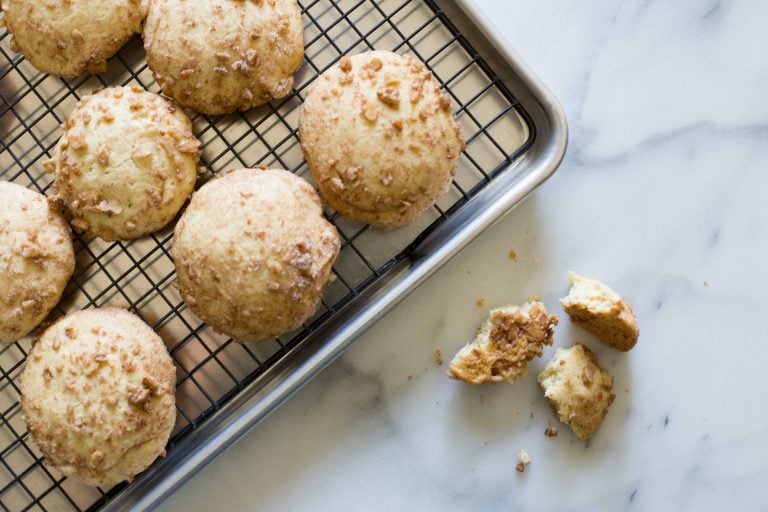 Sometimes, I need to bake cookies, the smell from the oven is so rich and homey. This month we're cooking at the BRBC: Chilean cakes and sweets, and rescuing old recipes. So once again I dusted the Imperial recipe book from my grandmother, and this time I decided to bake honey cookies. Also known as Honey Lunitas (little moons).
Honey Cookies, Chilean Recipe
24 cookies
Ingredients:
150 grams of butter at room temperature (11 tablespoons)
150 grams or 1 1/3 cup sifted powdered sugar
3 eggs
160 grams or 1/2 cup of honey
250 grams or 1 1/2 cup sifted all-purpose flour
150 grams or 1 cup cornstarch
2 teaspoons baking powder
4 tablespoons granulated sugar
4 tablespoons walnuts or almonds
1 teaspoon ground cinnamon
Preparation:
Preheat oven to 180C or 350F.
Mix the granulated sugar, cinnamon and walnuts or almonds on a plate to roll the cookies.
Beat butter with powdered sugar until it is creamy, about 5 minutes.
Add eggs one by one, beating well between each addition.
Add the honey, mix well.
Add the flour, cornstarch and baking powder.
Mix well, but do not knead.
Form balls of 1 tablespoon of dough and roll in the cinnamon sugar and nuts.
Place in buttered baking sheet, leaving 5 cm (1 1/2″ inch) between each cookie at least.
Bake for 15 minutes or until golden brown.
Let cool 5 minutes on the baking sheet, remove with a spatula and let cool completely before storing.