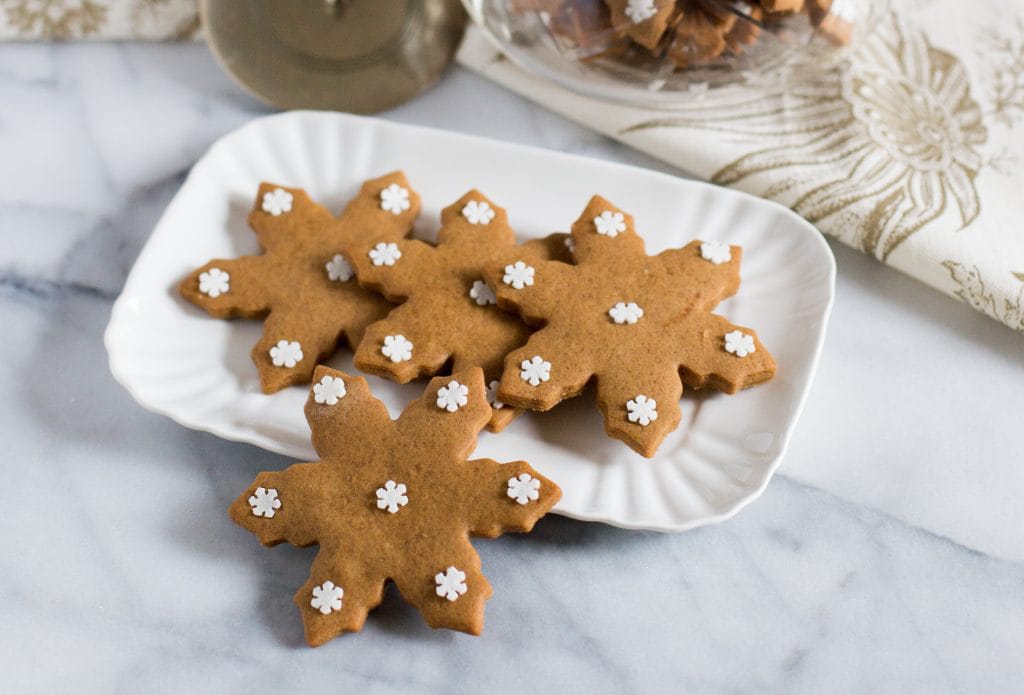 This recipe Honey Gingerbread Cookies has been compensated by Collective Bias, Inc. and its advertiser. All opinions are mine alone.
I love the Holidays: the Christmas fragrances bring back many fond memories of my childhood and I want the same for my daughters, so we have some traditions we do every year here in Houston.
For example, we bake Honey Gingerbread Cookies and the aroma that fills the house is exquisite. We enjoy the cookies for weeks and share with friends. Also, the Friday after Thanksgiving, we set up the Christmas tree, as we drink apple cider with cinnamon, and listen to Christmas carols.
For me, smells and aromas produce many memories, so when I saw the new Glade® Winter Collection I wanted to try them, especially the Frosted Cookie Party™ and Apple Cinnamon Cheer™.
I went to the HEB close to home and found both fragrances and much more: food, plates, napkins, and decorations for my celebrations at home. I returned loaded with cider, cheese, and listening in the car to Christmas carols fully ready to start the decorating and cooking. When I got home, I light the candle for Christmas in the living room where we have the Christmas tree and the Frosted Cookie Party™ Auto Spray in the kitchen. The aromas are perfect, and although we are not decorating the Christmas tree or making cookies every day, our house smells like it and it immediately makes my day.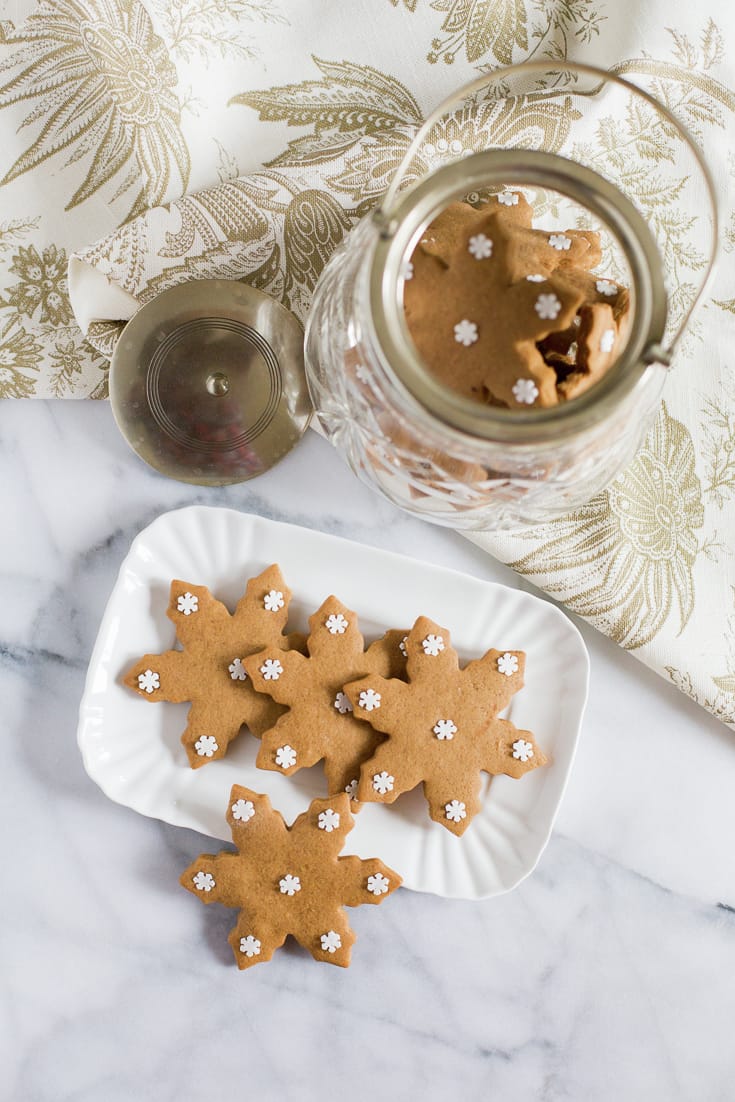 Honey Gingerbread Cookies
30-40 cookies
Ingredients:
3/4 cup unsalted butter
3/4 cup brown sugar
3/4 cup honey
1 teaspoon coarse salt
2 teaspoons ground cinnamon
2 teaspoons ground ginger
1/4 teaspoon ground cloves
1/4 teaspoon allspice
1 egg
1 teaspoon baking powder
3 1/2 cups all-purpose flour
Preparation:
In a small saucepan or in the microwave melt the butter, do not overheat or let boil. Add the brown sugar, honey, salt and cinnamon, ginger, cloves, and allspice. Mix well.
Add the egg and beat.
Add the flour with the baking powder.
Stir with a whisk and finish kneading by hand.
Wrap in plastic wrap and refrigerate for at least 1 hour.
Preheat oven to 350F or 180C.
Divide the dough in half and roll one-half on a well-floured counter. Leave it 1/2 cm or 1/4″ thick.
Cut with floured cookie cutter and transfer with a spatula to a baking tray (you can use parchment paper) or directly to the pan. If you want, decorate with sprinkles.
Bake for 15 minutes or until they are firm and slightly golden under.
Move to a rack and let cool completely.