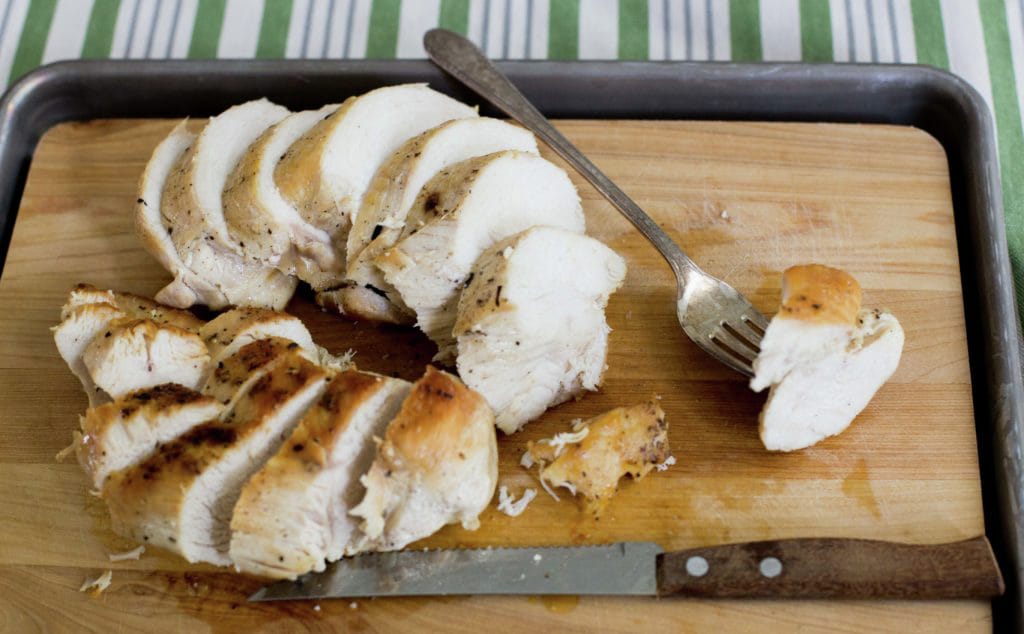 I do not know how common this is now,  but when we lived in Chile, a light lunch would often be Juicy Stovetop Chicken Breast with a salad.  And it's so simple to make that we eat it at least twice a month.
It may be brushed off as boring or lame. I prefer to consider it a challenge. Chopped in salads with an assortment of nuts, vegetables are delicious. And with a mushroom or nuts sauce, it becomes very appealing.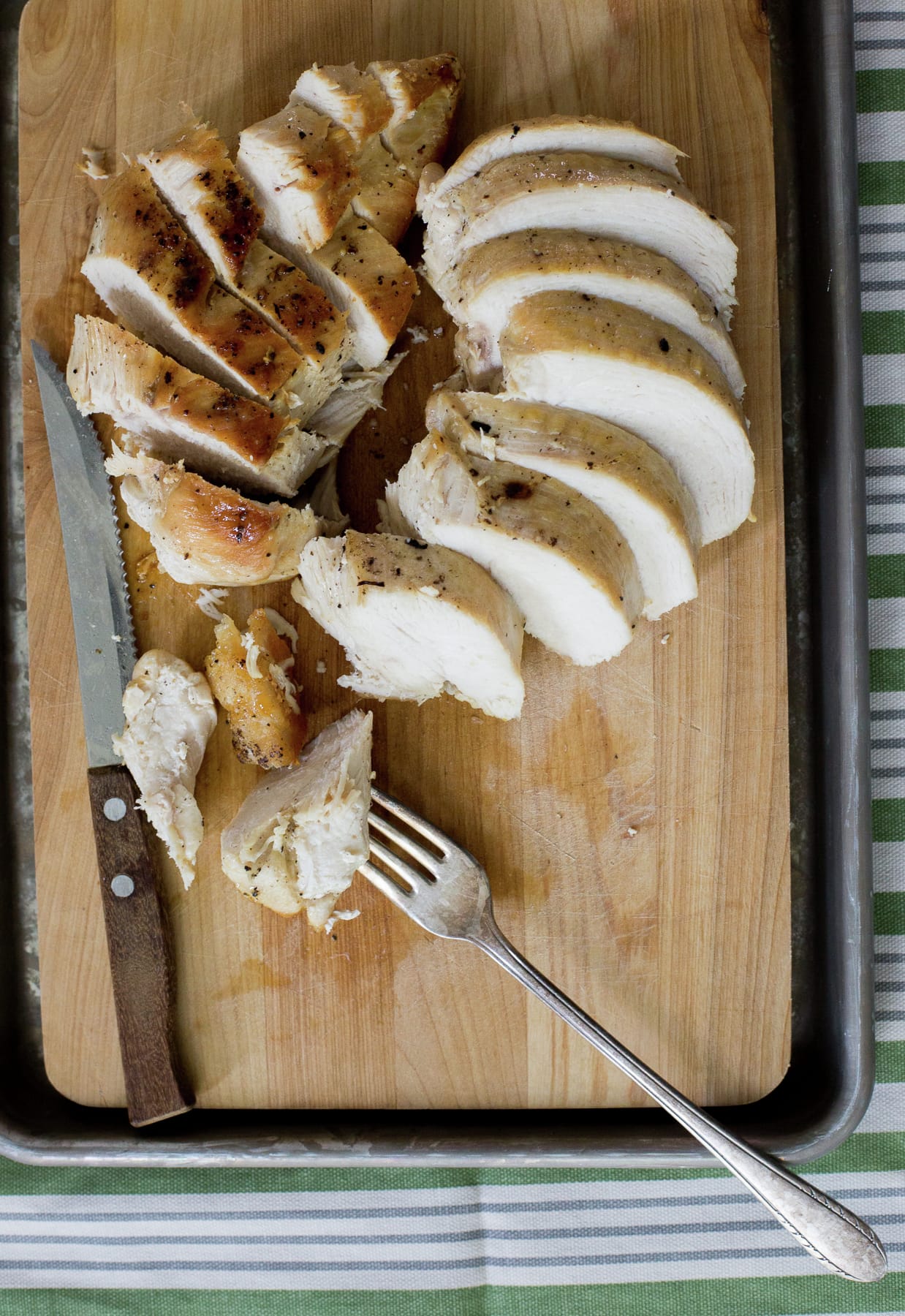 Same as pan-fried fish, this recipe is really pan-fried chicken.
Pollo a la plancha Juicy Stovetop Chicken Breast
Serves 4
Ingredients:
2 halves of chicken breast
1 tablespoon oil
salt and pepper
Preparation:
On a plate or roasting pan, place two layers of paper towel.
Heat a non-stick over medium-high heat for about 2-3 minutes.
Place the halved chicken breasts on the paper and pat dry using more paper towels.
Add oil to the hot pan, approximately one tablespoon. It will heat immediately.
Place the chicken breasts in the pan. They should not overlap—season with salt and pepper.
Cook for 3 minutes. Do not move. After 3 minutes, turn using a spatula, season, and cook for 2-3 minutes on the other side. Cover with a lid, lower the heat to medium and cook for 10-15 minutes or until thoroughly cooked. Remove to a plate and cover with aluminum foil or a pot lid to keep them warm. Allow resting for 5 minutes.
Slice and serve.