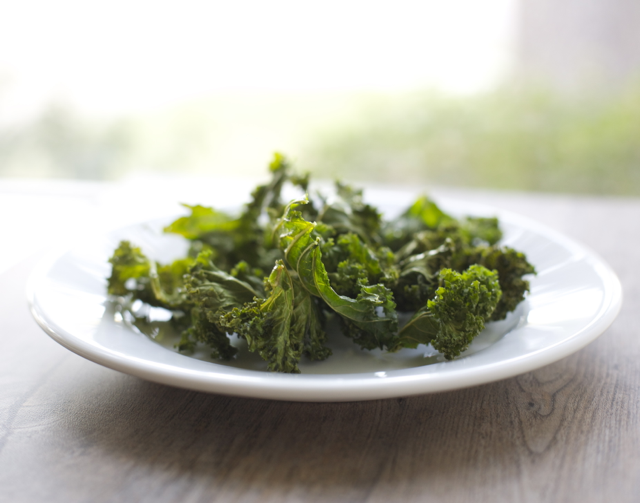 I made these Kale Chips for our garden club kids at the school with kale that we grew and harvested. They were really good and the kids enjoyed them with ranch dressing or hummus. Honestly, they are a lot better of what I could imagine before making them.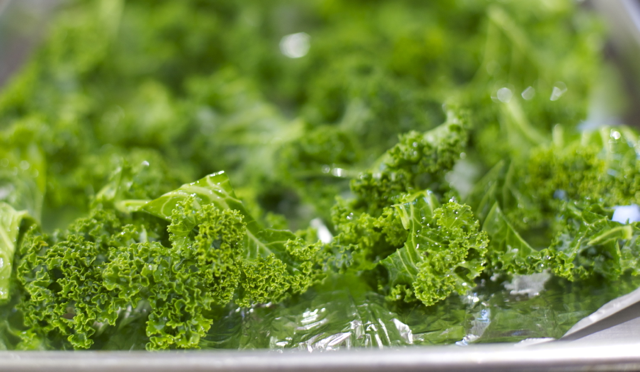 Kale Chips
for 1 serving
Ingredients:
1 bunch kale or chard (8-10 large leaves)
1 tablespoon olive oil
salt
Preparation:
Preheat oven to 300F or 150C.
Wash the kale or chard, cut the stems and chop the leaves into large pieces. Use the stems for something else or discard.
In a large bowl put the kale or chard and sprinkle with a tablespoon of oil. Stir well with your hands until all the leaves are covered with oil.
Arrange the leaves on a baking sheet without overlapping.
Bake for 20-30 minutes or until crisp. Season with salt if desired once is cold.