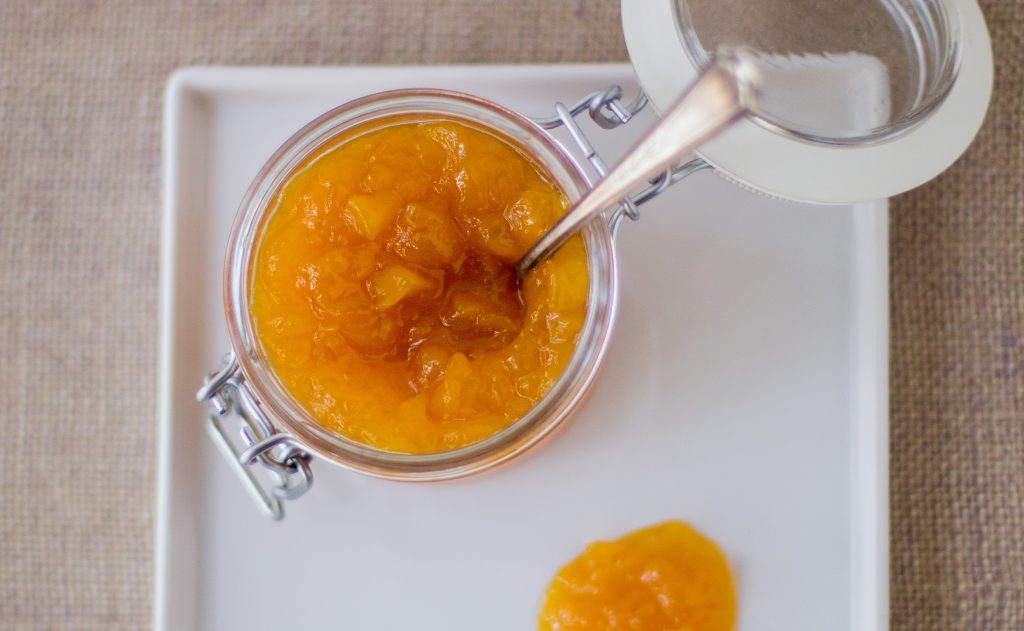 This mango preserve was made for my Raspberry Meringue Cake, and it was an absolute success. Years ago I had made the cake with lemon curd and was good, but a bit too acidic. With the mango was a perfect balance, it adds a sweet and delicious tropical twist. Meringue cakes are trendy in Chile and especially enjoyed during the summer months since they are always served cold.
This recipe has very little sugar because the mangoes are naturally sweet. In Houston, you can find 2 varieties at the supermarket: the green honey mangoes and the Ataulfo. Both work for this preserve.
You can scale the recipe up easily, just follow the same steps.
Use the mango preserve for cakes, on top of tostadas o with cheese. Really it makes everything delicious. Also, it makes a beautiful present for any friend.
In Chile is my common to make preserves at home.
Mango preserve
250 ml.
Ingredients:
2 cups diced mango
1/4 cup sugar
Preparation:
In a medium saucepan mix the mango and sugar.
Let stand for 6 hours, occasionally stirring to dissolve sugar.
Cook for 30 minutes over medium heat until desired consistency, stirring occasionally.
Keep refrigerated.