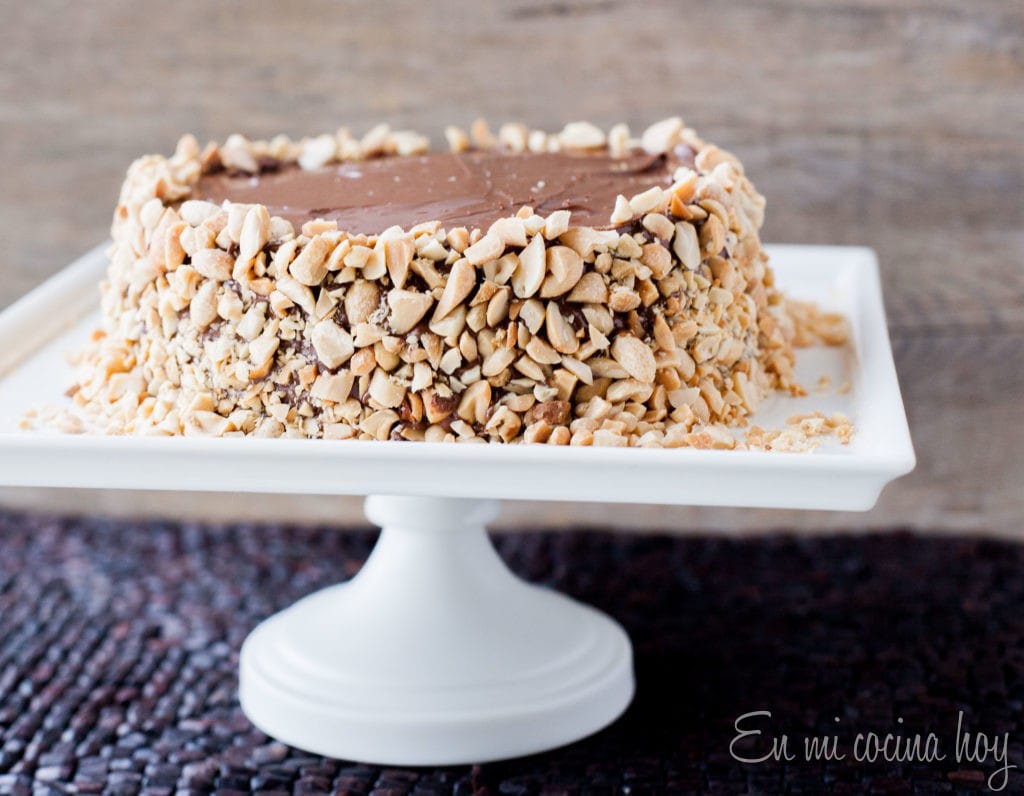 Multi-layers cakes have always been my favorite; the ratio of cake to filling is excellent. So when my oldest kid asked me for this version of Nutella and Peanut Layer Cake for his birthday, I was happy to bake it.
The result was fantastic, in my kid's own words "You overdid yourself," it truthfully was a crow pleaser, even I enjoy it, and I do not like peanut butter.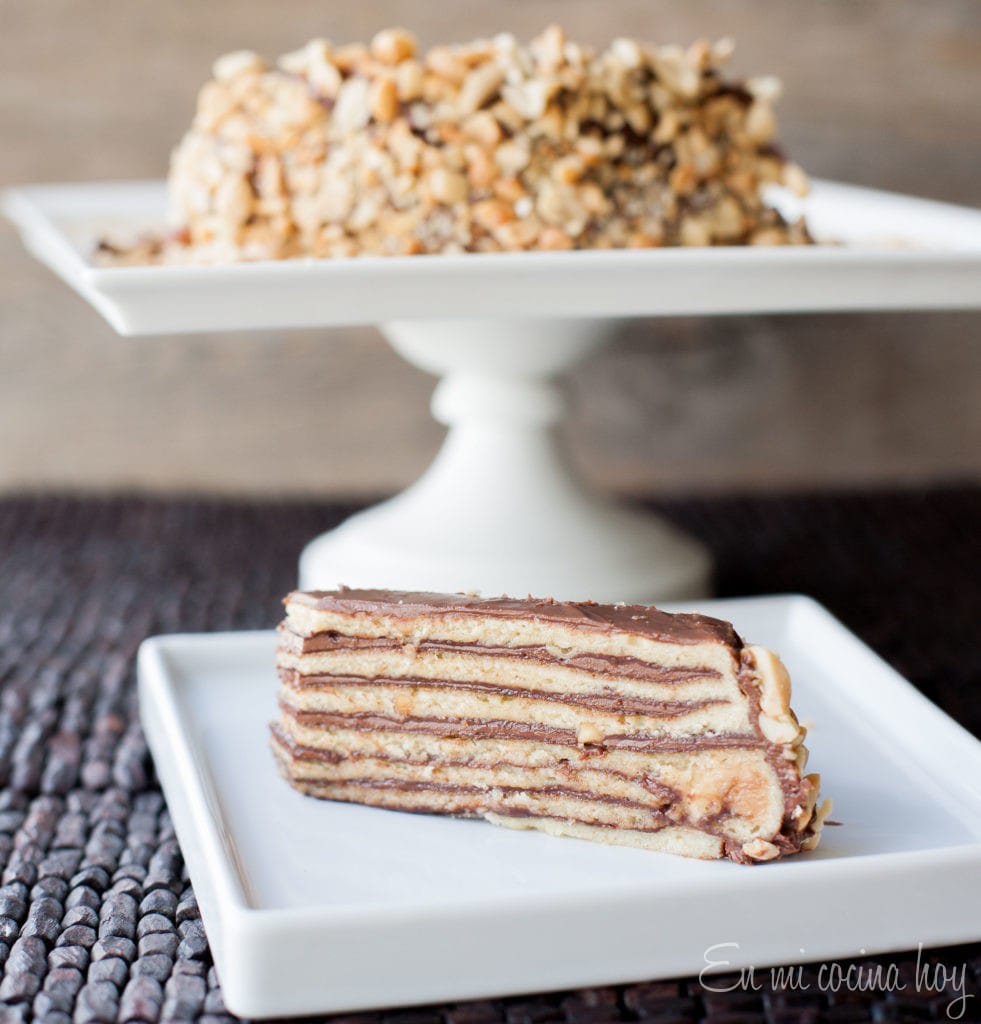 Nutella and Peanut Layer Cake
For a 20 cm. diameter cake, 20 people
Ingredients:
225 grams of butter unsalted at room temperature
1 cup granulated sugar
pinch of salt
10 eggs, yolks, and whites separated
1 1/4 cup all-purpose flour
1/2 cup peanut butter
A jar of Nutella at room temperature for the filling and peanuts for garnish
Preparation:
Preheat the oven, turn on the grill. Place the oven rack in the middle position.
Prepare a cake pan with at least 3″ tall, I like using round 8″ x 3″, but you can use 9″ x 3″. Butter very well and put a circle of parchment paper at the bottom.
In a bowl with a mixer on medium speed, beat butter and sugar until creamy, about 5 minutes. Keep beating on low speed and add the egg yolks one at a time, beating until thoroughly incorporated in between. Add peanut butter and beat until smooth.
In another bowl, with very clean blades, beat the egg whites with a pinch of salt until stiff, but not dry.
In a big bowl mix the two batters, working with a wooden spoon or spatula (do not use a mixer), add the sifted flour and incorporate with gentle movements.
Pour 1/2 cup of batter into the buttered pan and spread with a spoon or spatula at the bottom. Cook for 1 minute and a half, to 2 minutes until lightly golden (see pictures). You can open the oven and watch.
Remove from the oven and spoon on top of the freshly baked cake a thin layer of Nutella, about two tablespoons. Spread.
Pour 1/2 cup of batter on top of the Nutella and spread with a spoon or spatula.
Repeat until you run out of the batter, I will have eight layers of cakes batter. Finish with a layer of mixture.
Cool completely on wire rack. Refrigerate.
Unmold cold, run a knife around the edge and flip. Remove the paper and cover with Nutella at room temperature, garnish with chopped peanuts.
Keep refrigerated and serve the next day.