This article is a collaboration with Un Rato Juntas and Robert Rothschild Farms. I received products and compensation. All opinions and recipes are mine and as always thanks for supporting the brands that make this blog possible.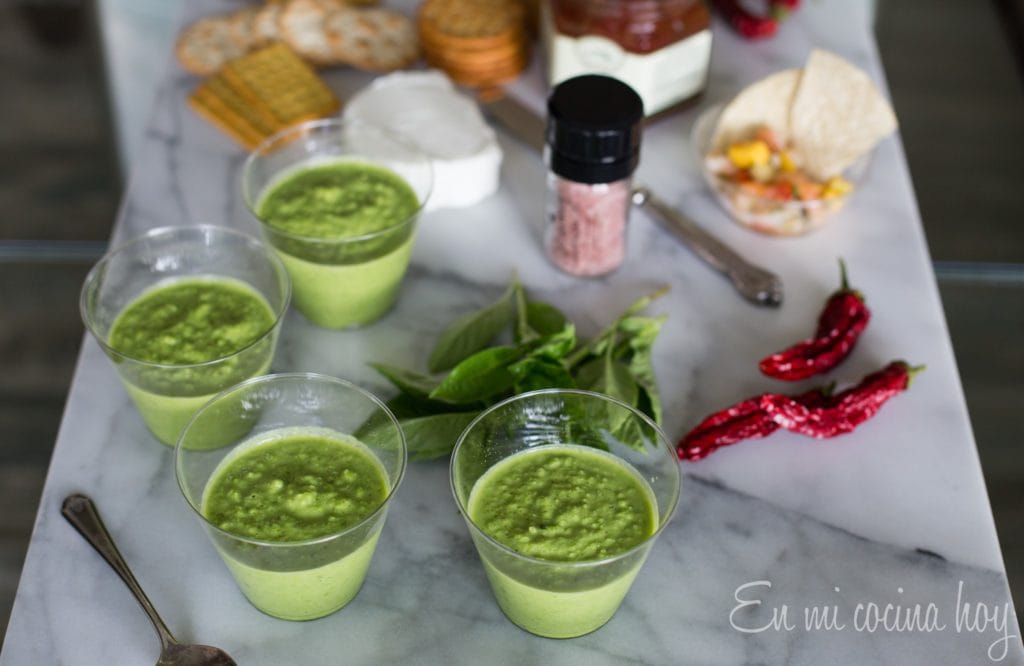 I'm really desperate to get back to our normal life. I'm tired of having workers in and out of the house and being worried that the cat does not escape or waiting until we can go to the bathroom in private… this not planned house restoration, after the flood is being grueling.
So, last Sunday, even though the house is still all upside down, I decided to invite my friends and be social. I had a wonderful time. I made several snacks inspired by Robert Rothschild Farms products #PuroSabor kit, plus a nice wine and we were ready and happy.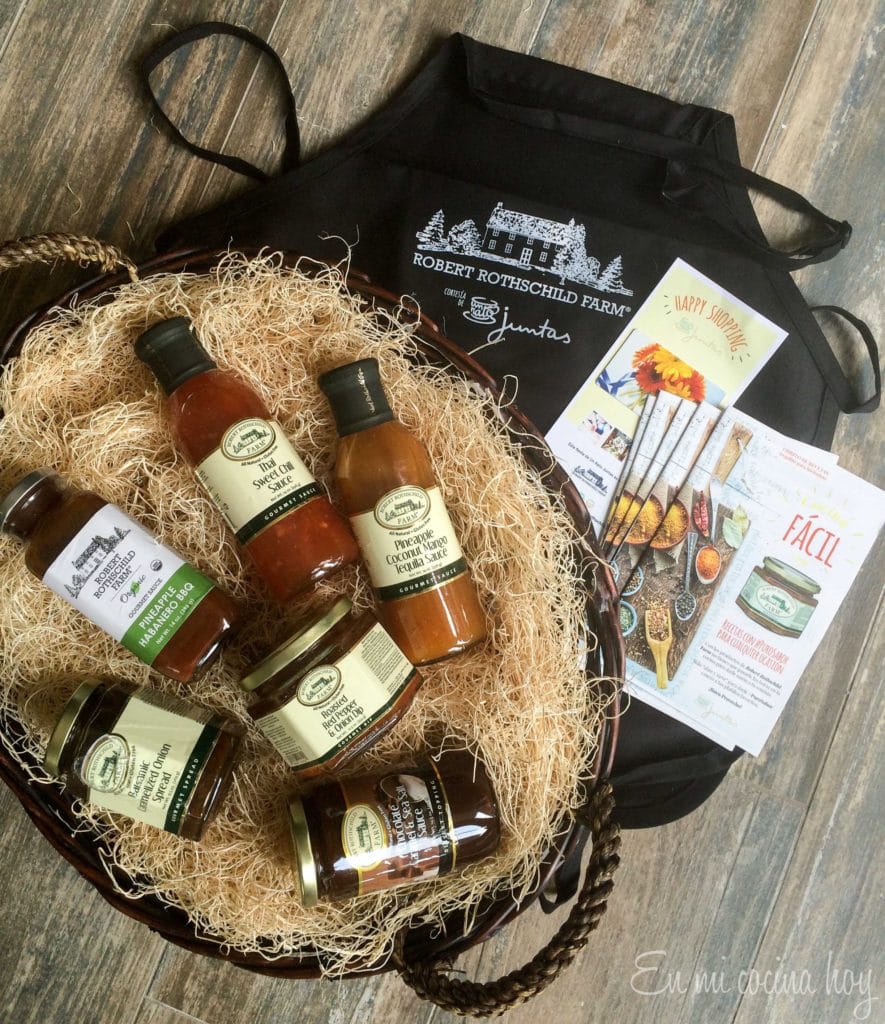 If you enjoy getting together and enjoying a moment of relaxation with friends or family, I recommend you join "Un Rato Juntas", a web site for Latinas where you will find inspiration and sweepstakes!. To participate you need to register at "Un Rato Juntas". It's free. So go now!
With the Robert Rothschild Farms products #PuroSabor we enjoyed: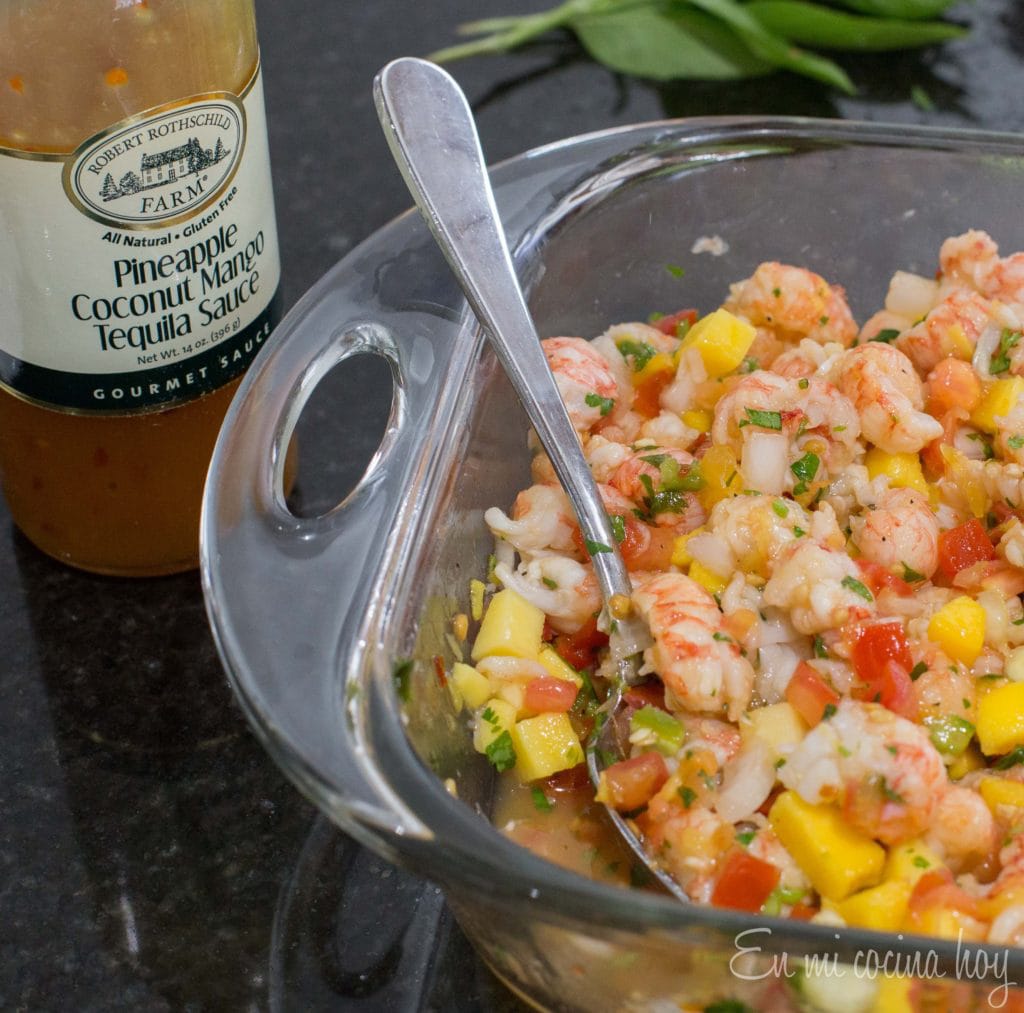 Shrimp salad with mango and tomato, dressed with the "Tequila Pineapple Coconut Mango Sauce". I served it with tortilla chips, another option is serving it in spoons or over jicama slices or in lettuce cups.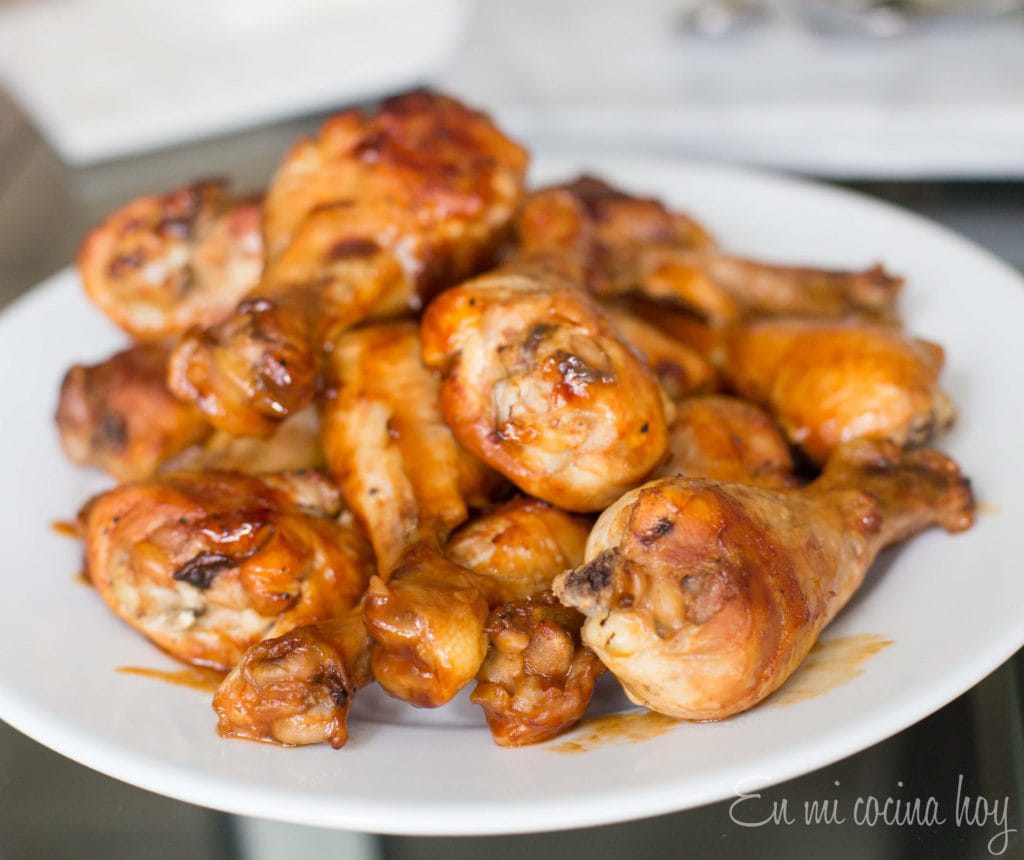 Roast chicken with "Pineapple Habanero BBQ". The chicken was tasty and not too spicy. Very rich and nothing could be easier than pouring the BBQ sauce and roasting.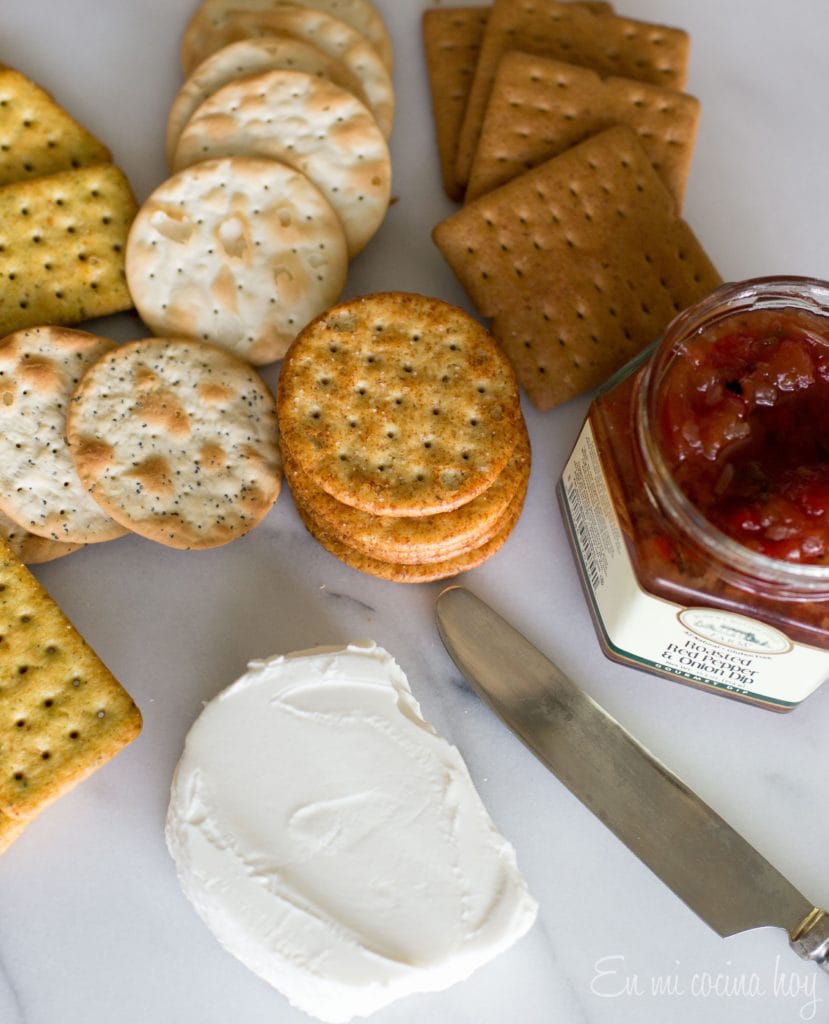 Goat cheese and crackers with "Roasted Red Pepper & Onion Dip". Open and serve, full relaxation for the hostess.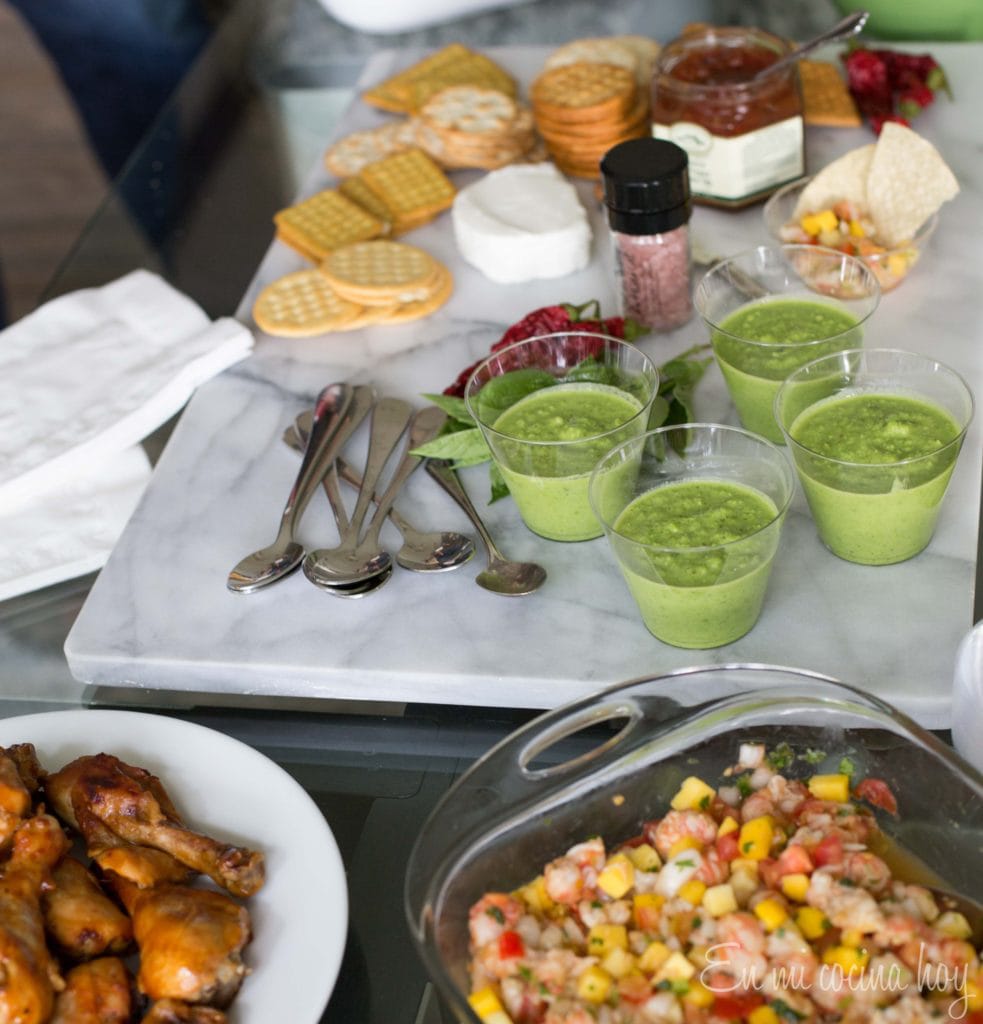 And with the heat of Houston, I needed to serve a nice cold soup: Pea Gazpacho (see recipe below)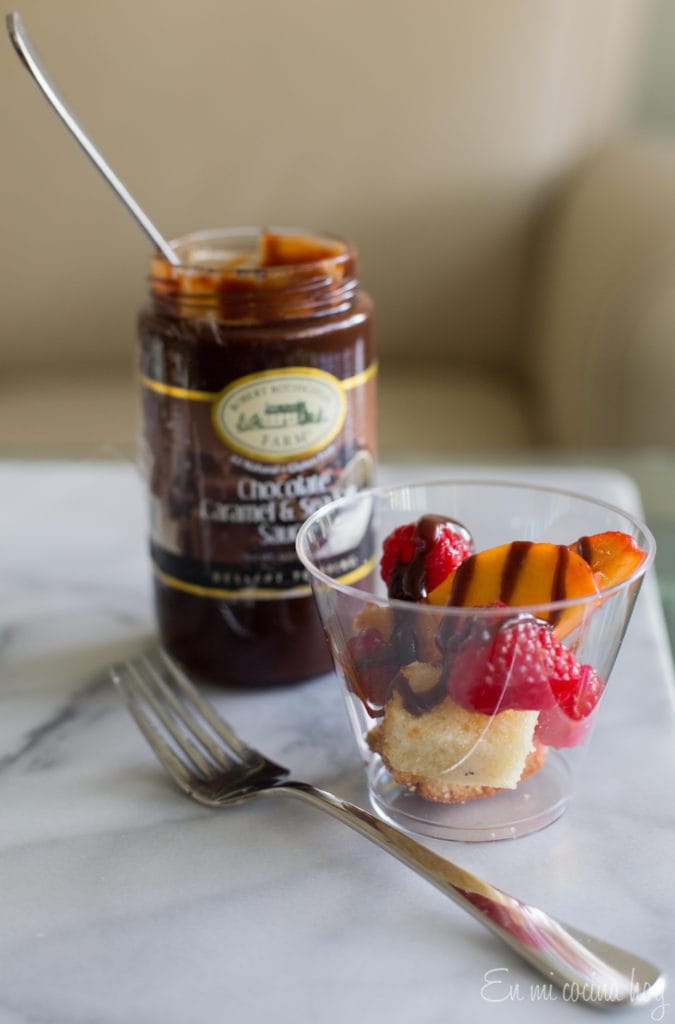 And for dessert: cake with diced peaches and fresh raspberries and "Chocolate Caramel & Sea Salt," I loved the note of salt in the sauce, not at all cloying and very good consistency.
There is really no need to spend hours in the kitchen to organize this delicious comida.
And I still have 2 products to be enjoyed and shared. Absolute success. Go, join "Un Rato Juntas" and start enjoying your own fiestas with their presence.

Pea Gazpacho

for 6
Ingredients:
1 bunch of washed and chopped scallions


1 cup yogurt

500 grams of cooked peas, I used frozen

3 tablespoons vinegar

1 medium avocado

1 cup of water

5-10 basil leaves

salt
Preparation:
Put everything in the blender and process until well blended, adjust the consistency with water and add salt as needed.