The recipe Pineapple Upside-Down Mini Cakes is sponsored by Bush's Beans.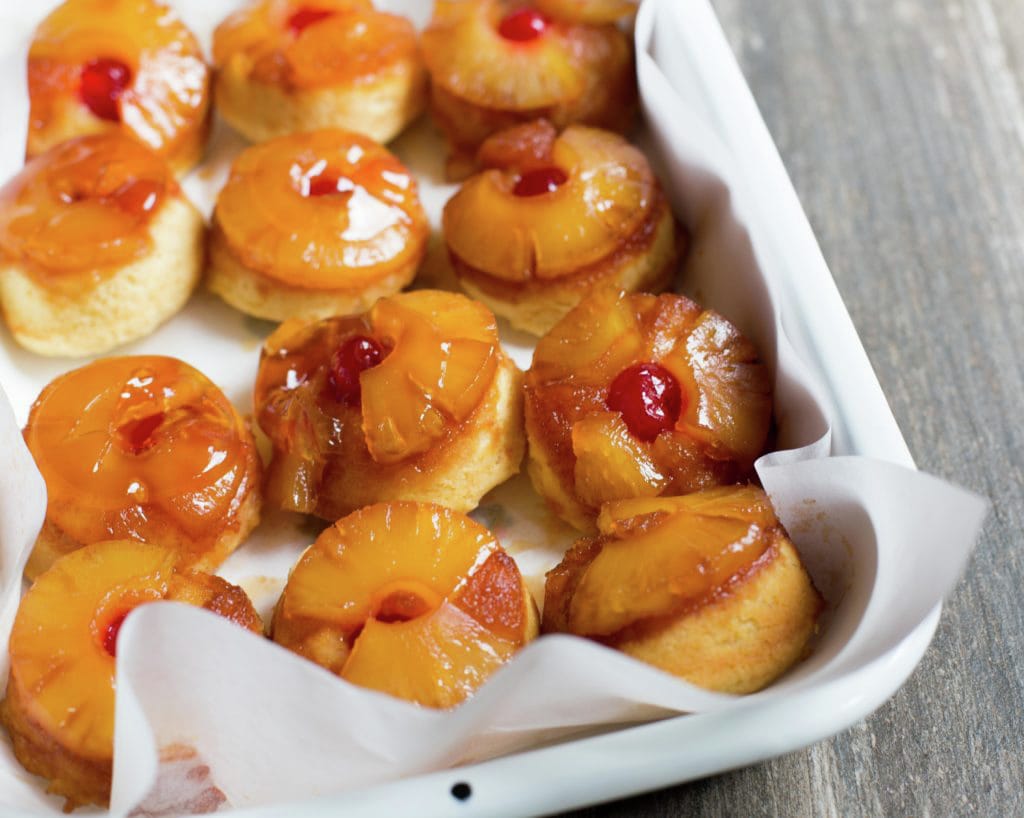 This recipe is a classic in the South of the USA, and one of the many I enjoyed in Charlotte this week. I was invited by Bush's Beans to learn more about their relationship with NASCAR. I took lots of pictures to show you everything I learned.
Already last year when I was invited to be part of the panel of bloggers and I had the opportunity to visit the Bush's Bean plant where they produce most of their beans, I was highly impressed with the work ethic and relationships they have. They are a family business that believes in investing in long-term relationships based on trust and mutual cooperation. This year I saw this again in action when I met the NASCAR team they had supported for 14 years.
I grew up with 2 uncles, fans of Formula One and many times on Sundays the TV was set to the week's race… before this visit I knew nothing of the NASCAR circuit, and although the cars look similar to a car that could one see on the street, they are 100% made to run on the tracks. Bush's Beans sponsors the team that runs car 47: JTG Daugherty Racing and they invited us to tour its facilities …. I was so impressed with the technology involved and the amount of associated work. For each race, they prepared 2 cars (in case one fails), and after each race every car is dismantled almost completely and each piece is evaluated to see if it can still be used … cars are also decorated for each race, using decals of the sponsoring brands. The cars are polished and painted in the workshop, it is really an impressive level of detail.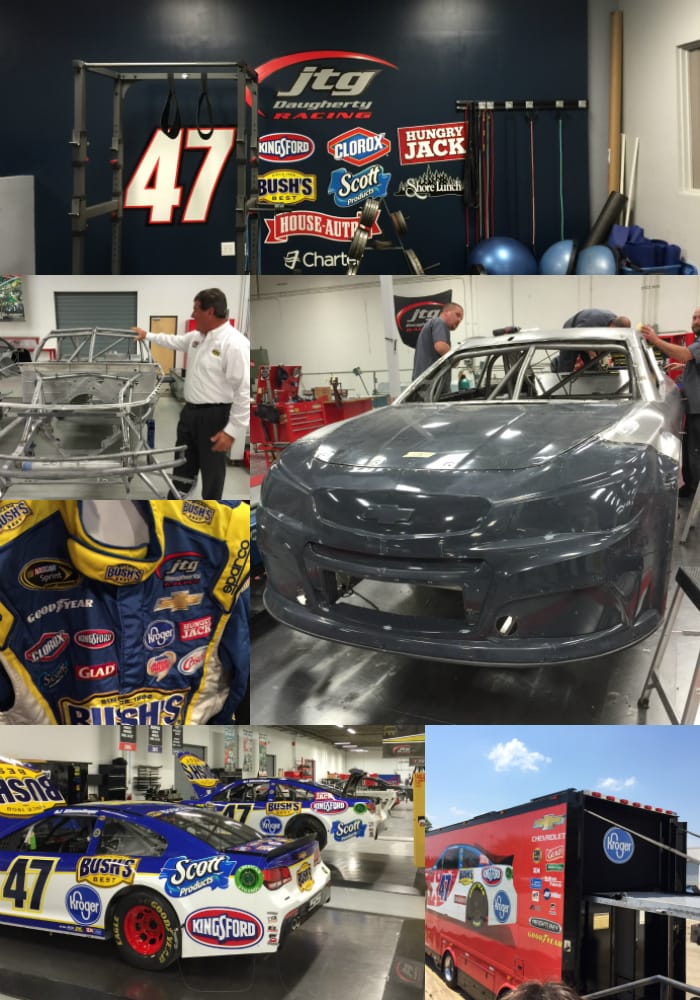 Bush's Beans also have a long relationship with the chef Jeffrey Saad. Last year when we met, it impressed me who charismatic and humble he is. And this year I was even more delighted with him, he's too nice. Bush's Beans has a new product: Hummus Made Easy, the idea is simple and brilliant, and as the chef Saad said, hummus is one of those recipes in which the proportions are critical and really if you have made hummus at home, you know that getting the right acidity, perfect seasoning, and proper creaminess is not easy. With Hummus Made Easy you open a can of chickpeas or black beans, drain and add the sachet of seasoning to the food processor and you have a perfect hummus in 5 minutes. Furthermore, you will not end up with half a jar of tahini in the fridge … it has happened to me many times, and once it's separated it is almost impossible to bring it back.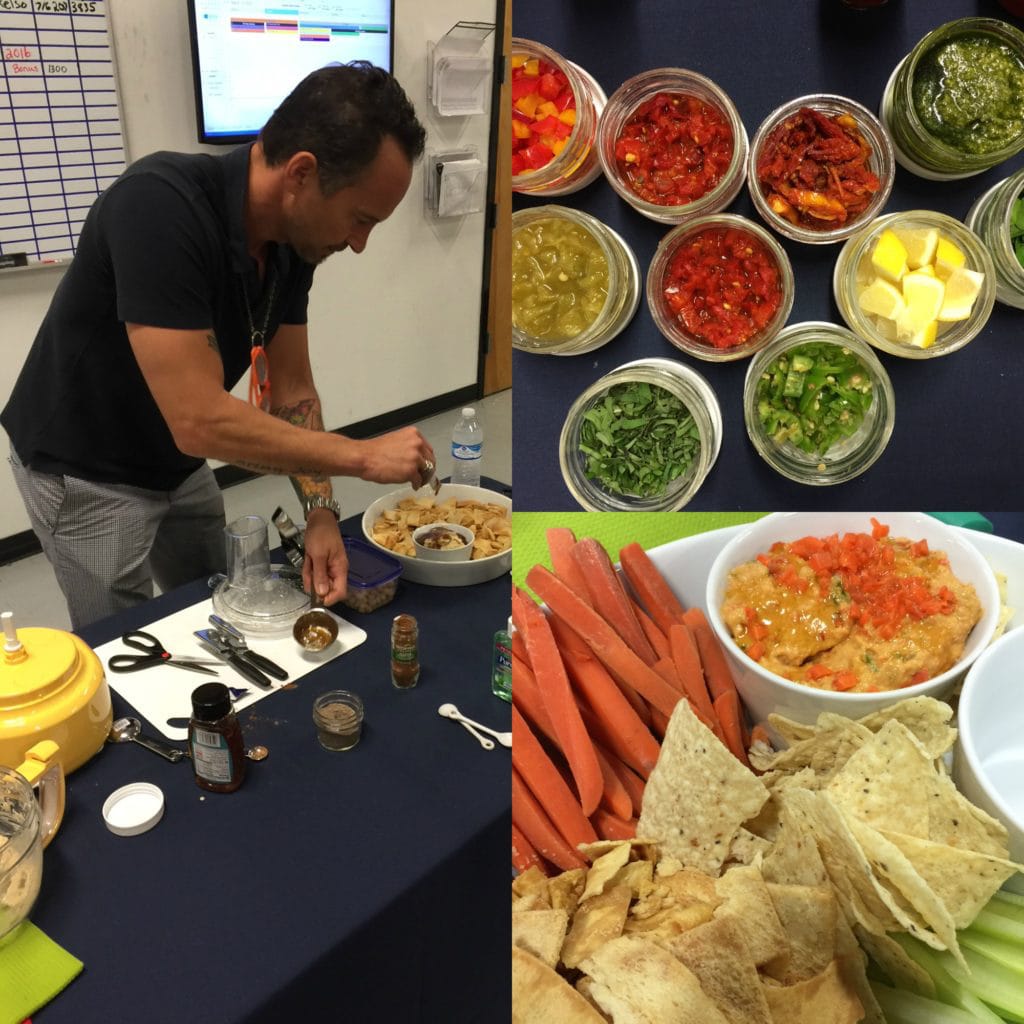 We had an activity in which we invented our own flavors and chef Saad made a hummus with honey, cardamom, and cinnamon, fabulous !!!!
After the visit to the facilities of JTG Daugherty Racing they took us to the Charlotte Motor Speedway where several NASCAR races are run every year and besides enjoying a delicious lunch, we got to try a new variety of Bush's Beans with Sriracha sauce, they are delicious and will soon be in US supermarkets.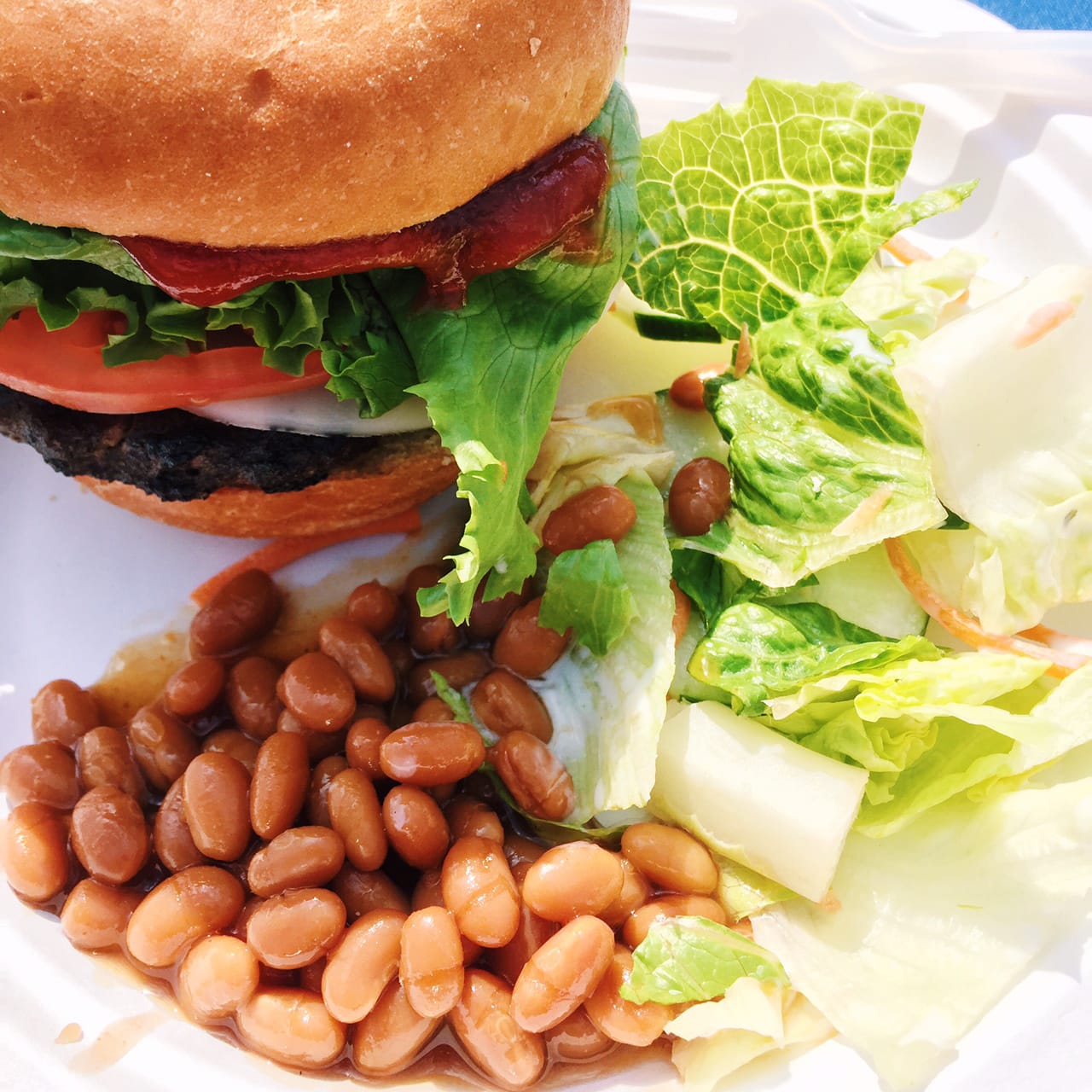 On the Charlotte track, we were offered to have the experience of driving a race car, I chose to ride and leave the driving to a professional, it was a unique experience and even if it scared me a lot, I enjoyed it. I got 3-4 laps and reached speeds of up to 160 M/H. I do not think that I would do it again, but how often in life can you get into a race car like the "Dukes of Hazzard", the doors do not open and you have to get in and out through the window !!! In the picture you see me with the team driver 47: AJ Allmendinger, another charming person and super down to earth guy.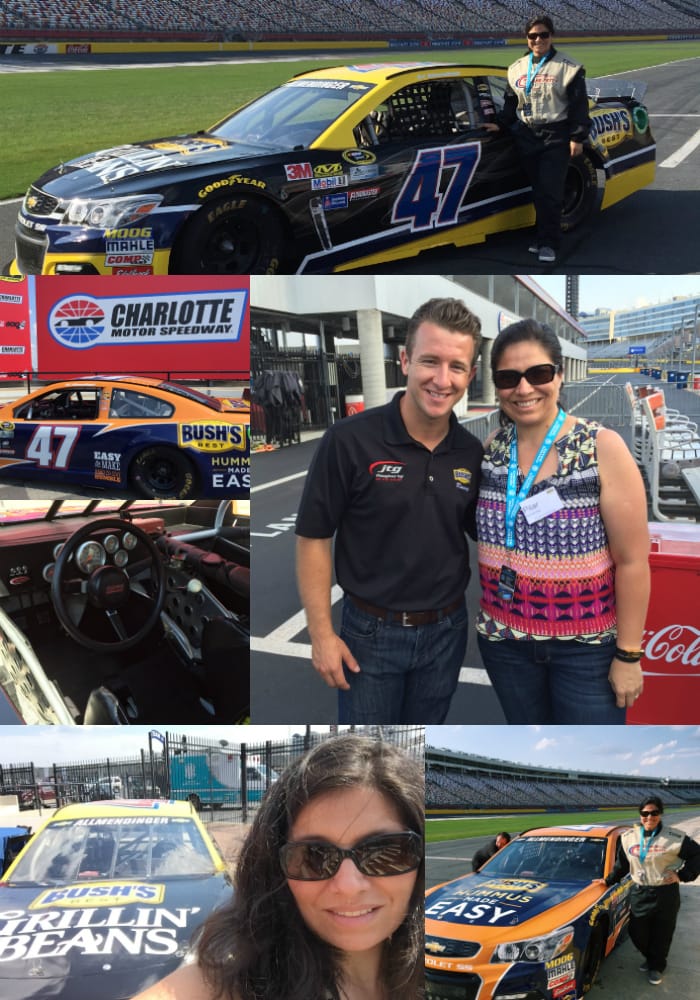 I loved this trip to Charlotte, learning new things and working with Bush's Beans is really an honor.
I hope you enjoy this Southern classic. We ate them with friends and one who grew up in the South of the USA told me that his grandmother always baked pineapple upside-down cake and he had not eaten it in decades … food also can support a long lasting relationship … and I love when I get to bridge memories and build new memories with friends.
Pineapple Upside-down Mini Cakes
12 cupcakes
Ingredients:
1 cup of sugar
1/4 cup water
1/8 cup or 30 grams of butter
1 large jar of pineapple slices
maraschino cherries for garnish
1 1/2 cup flour
1/2 cup cornstarch
1 teaspoon baking powder
pinch of salt
1 cup of sugar
115 grams of butter
2 eggs
1 teaspoon vanilla extract
3/4 cup plain yogurt or pineapple
Directions:
Grease a rectangular baking pan or 1 tray of muffins.
Preheat oven 325F or 160C.
Prepare the caramel: in a medium saucepan place the sugar and water, mix and place over medium heat. Once it boils, adjust the heat so it continues to boil for 10-15 minutes until caramel looks the color of tea.
Carefully because it will bubble, add the butter, remove from heat and turn the pot until the butter dissolves, pour into the pan.
Arrange the pineapple slices and press carefully to not get burn a push into the caramel. Do the same with cherries. There are many possible patterns or decorations you can make, so have fun.
In a bowl mix the flour, cornstarch, salt and baking powder.
In another bowl with mixer at medium-low speed, beat butter and sugar until creamy and pale. Add the eggs one at a time, beating between each until fully incorporated. Add vanilla and beat.
Add half of the flour mixture, beating until incorporated.
Add the yogurt, mix thoroughly.
Add remaining flour mixture, mix, you will get a homogeneous batter.
Pour over the caramel with pineapples.
Cook for 1 hour and 15 minutes or 25-30 minutes for the mini-cakes. They should look golden.
Remove from oven, let them stand 3-5 minutes in the pan and turn into the dish where it will serve. Lift the pan after 5 minutes.
Serve warm or cold.