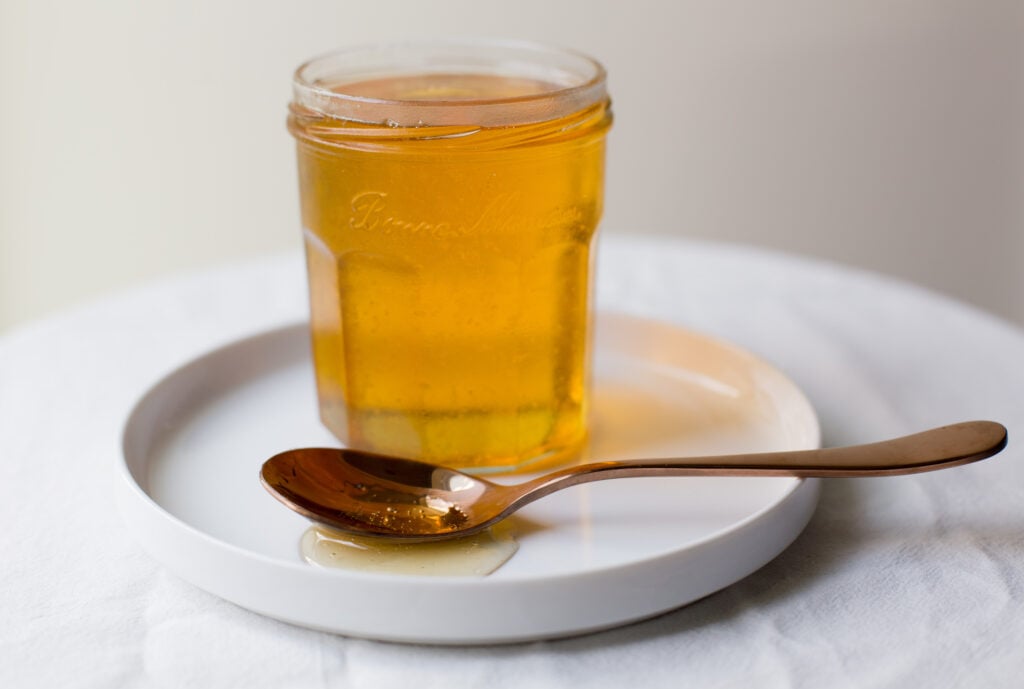 Cantaloupe Honeydew Syrup is a family recipe. My mother and grandmother used to cook all summer long, preserving everything for the cold months. Every year, this recipe was made when the melons were so ripe and abundant that they went almost for free at the market. We use it in the same way that maple syrup is used here. I remember how they used to make grape syrup, too; I should get that recipe.
Cantaloupe Honeydew Syrup
1 large melon = 300 ml. honey approximately
Ingredients:
Melons can be cantaloupes or honeydew
sugar
lemon juice (10 ml for every 4 cups honey)
patience
Preparation:
Cut melons into chunks and discard the seeds. Peel and chop the flesh into medium cubes.
Place in a pot with a splash of water (1/4 cup) and let it cook for about 5 minutes in a covered pot. Continue to simmer until the flesh is very soft and break down easily, about 30 minutes. Always keep an eye so it doesn't dry out.
Place the pulp in a clean cloth and hang it to let the juice filter through over a large colander. Do not squeeze or twist because the syrup will be murky. Let it filter for a couple of hours.
Measure 1 cup of sugar for every 2 cups of juice, combine and give cook in a saucepan over medium heat until it boils and then over low heat, stirring occasionally.
To know when it is ready to pour 1 teaspoon in a small dish you had in the freezer for 5 minutes. Try after a few minutes to see the texture when cold. Decide accordingly.
Add the lemon juice, stir well (this acts as a preservative)
Keep refrigerated or can and stored for up to 1 year.
Adapted from the booklet "Preserves, jams and homemade candy" 3rd—edition 1981.