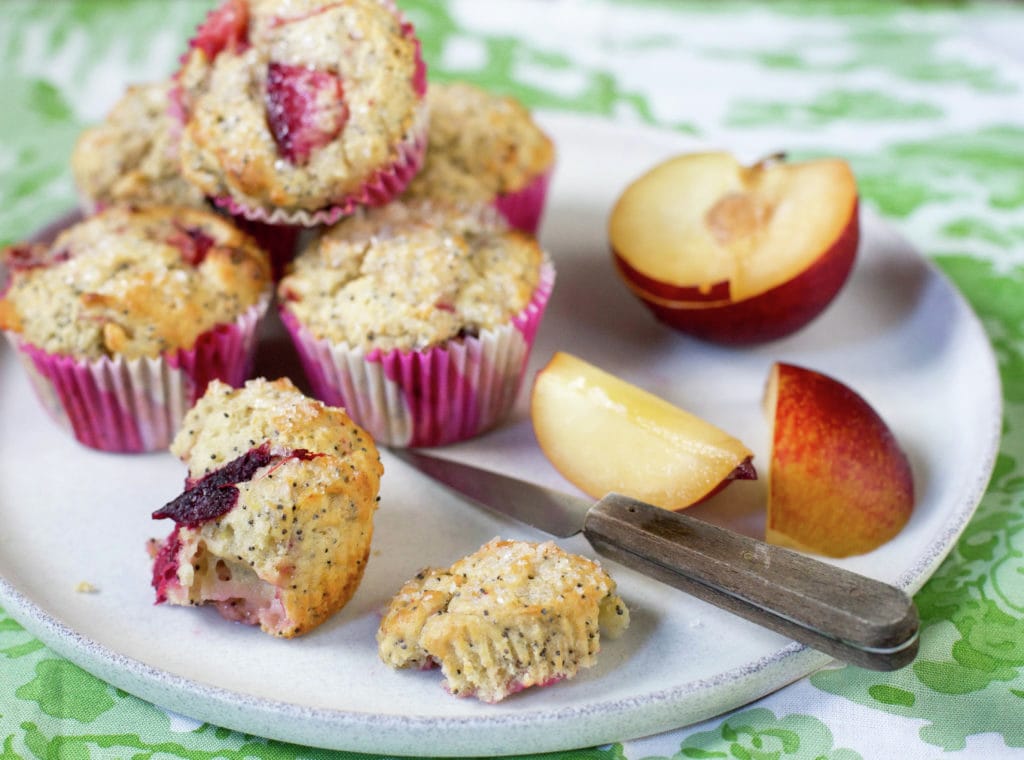 Not overly sweet, these plum and poppy seed muffins are perfect for breakfasts and school snacks. I made them for a breakfast with friends and they were very well received.
Note that this batter is very thick, almost like dough before adding the plums. Don't worry, this helps so that the plums do not sink to the bottom while baking. Similar to these muffins de arándanos which are also delicious.
Can be eaten on the same day or the next. They can be frozen for up to 2 months. I included a photo of the coarse sugar I sprinkle on top, it adds a delicious crunch.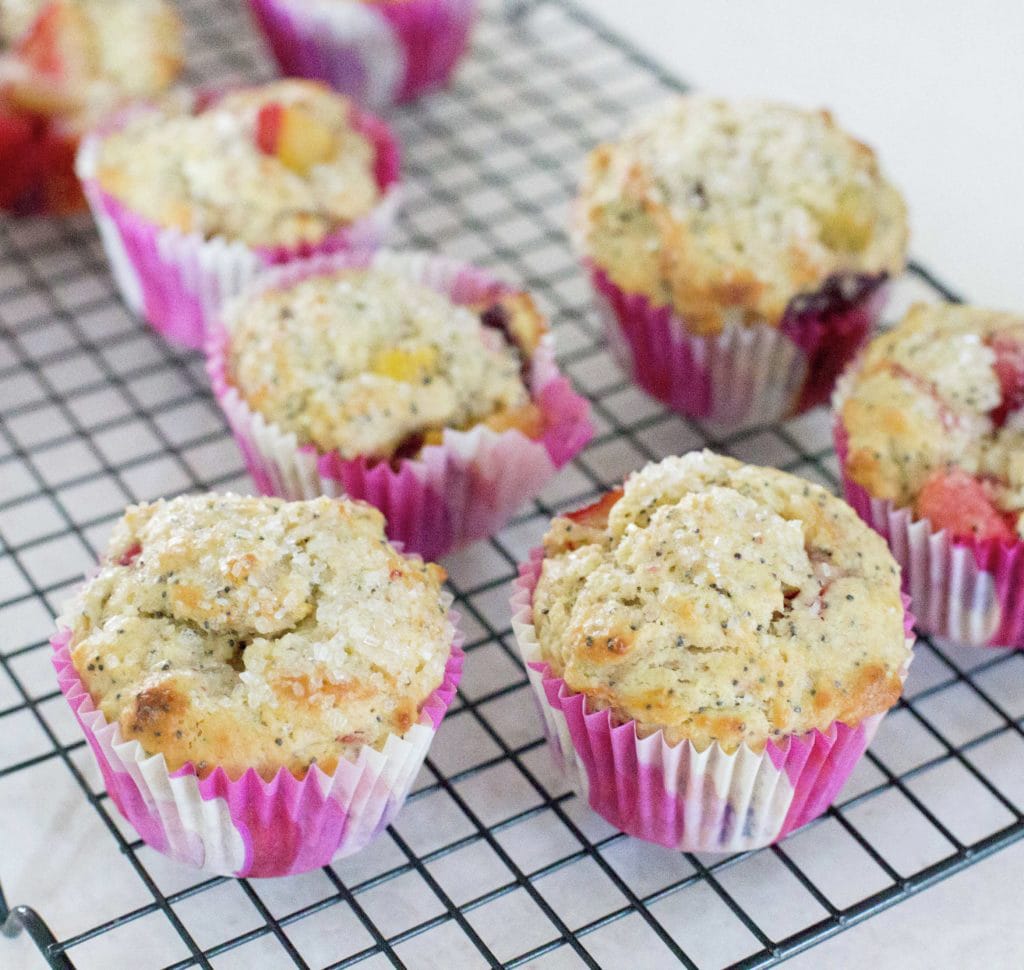 Plum Poppy Seeds Muffins
12 muffins
Ingredients:
6 tablespoons butter (85 grams)
1 egg
1/2 cup sugar
3/4 cup natural yogurt, ideally Greek, thick (180 grams)
1/2 cup whole wheat flour
1 cup all-purpose flour
1 1/4 teaspoon baking powder
pinch of salt
pinch of cinnamon
2 tablespoons poppy seeds
2-3 plums, chopped
sugar to sprinkle
Directions:
Melt the butter in a small pot and allow to slightly brown. Do not let it burn, because it turns bitter. Allow to cool.
Preheat the oven to 375 F or 190C.
Place paper liners or butter a muffin baking pan.
In a bowl combine the egg and sugar. Add butter and combine. And then the yogurt.
In another bowl mix both flours, baking powder, salt, cinnamon and poppy seeds. Stir.
Add the flour mix to the bowl with the egg mix and combine with a spatula.
Add chopped plums and stir well.
Distribute in 12 portions. Sprinkle sugar on the top of the muffins and bake for 20-25 minutes, until golden and cooked.
Allow to cool for 5 minutes in the pan, remove and transfer to a wire rack to cool completely.