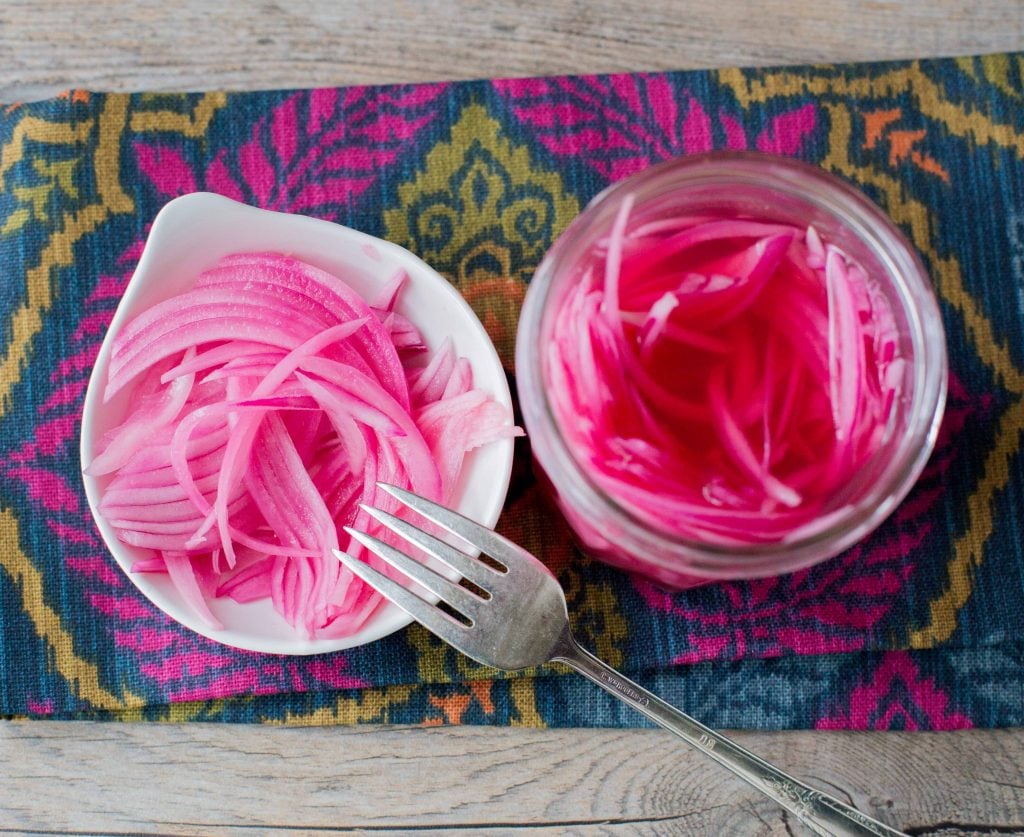 In Chile, pickled onions are traditionally made with pearl onions and red wine vinegar. But this was kind of a last-minute idea. The flavor is the same, but the appearance is different, not as bright.
If you ever go to Chile, at the Mercado Central (stablish Farmer's Markets in the cities) you will see big blue barrels of all kind of pickled vegetables: cauliflower, onions, cucumbers, carrots, separate and all together, cut in different shapes and they will let you taste each of them. This picture is from a small Emporio in San Pedro de Atacama.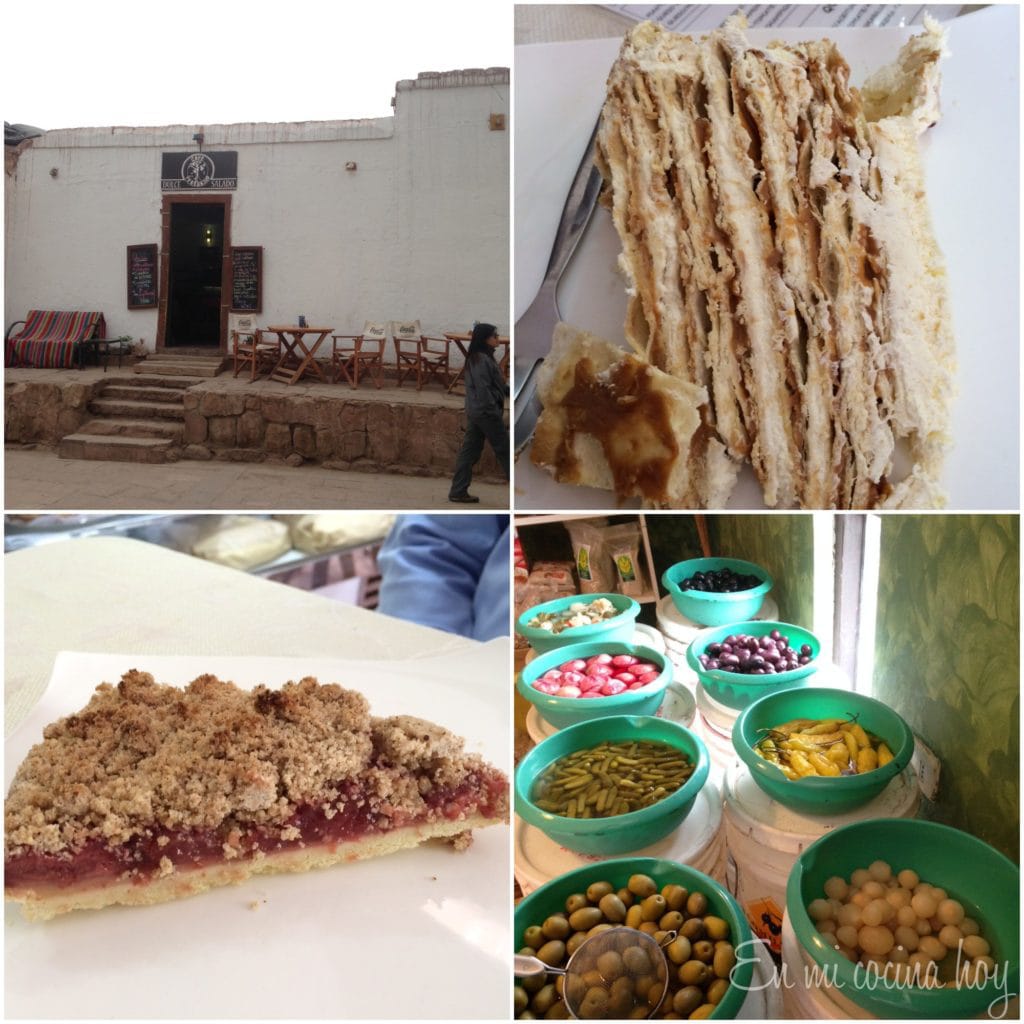 A true enhancer of any meal: Quick Pickled Onions for your tacos, salads, bbq. I love them and so easy to make at home. Keep them on your fridge year-round.
Easy Pickled Onions
Ingredients:
1 onion, chopped
1 cup boiling water
1/2 cup apple cider vinegar
1 tablespoon sugar
1 1/2 teaspoon coarse salt or 1 teaspoon table salt
Preparation:
Place onion in a jar.
In a jar place the boiling water, sugar, and salt stir until dissolved. Add the vinegar and stir well.
Pour over onions, cover fully.
Cover and let stand for 1 hour.
Serve or refrigerate until use.
Recipe adapted from Bon Appetit.