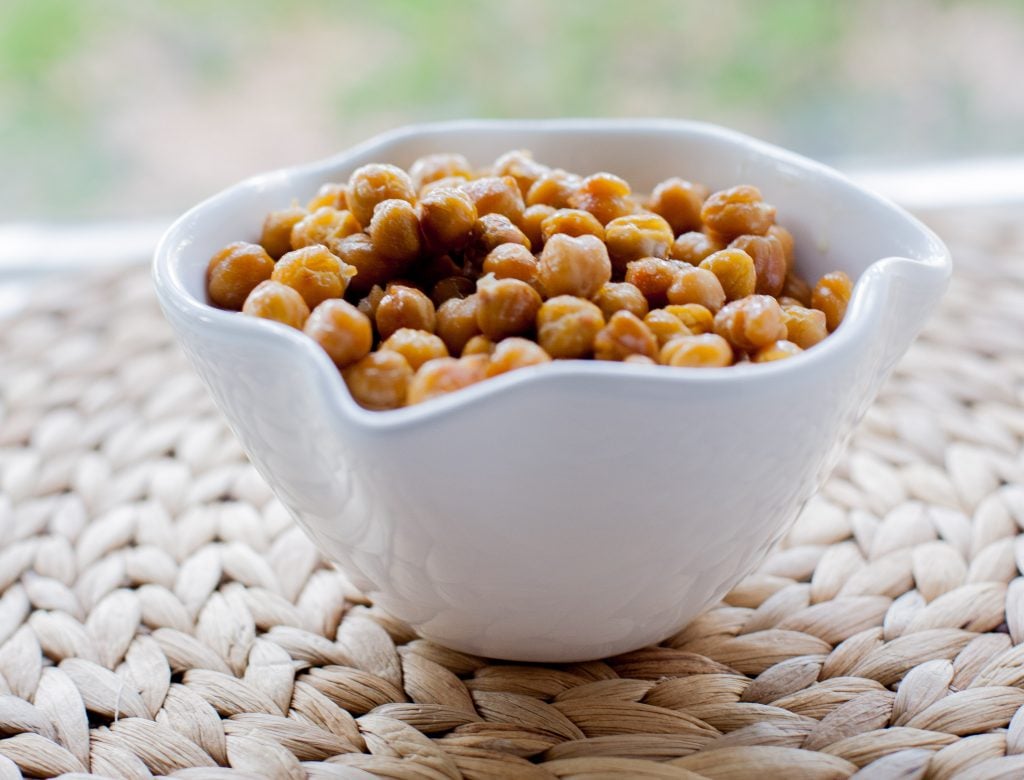 A healthy alternative for this time of year. Roasted Salted Chickpeas are easy to make and addictive. They lose crunch fast, eat the same day.
Roasted salted Chickpeas
Ingredients:
2 cans of garbanzos or 4 cups cooked garbanzos or chickpeas
2 tablespoons of olive oil
1 teaspoon salt
Cayenne pepper or curry, optional
Preparation:
Preheat the oven to 400F/200C.
Prepare a baking sheet. Cover it with foil.
Drain the garbanzos and rinse.
Pat dry with paper towel.
Place the garbanzos, oil, salt, and curry or cayenne if using on the baking sheet, mix well using clean hands.
Bake for 25-30 minutes, until garbanzos are crispy and crunchier. Stir occasionally.
Let it cool. Eat the same day.
Adapted from the magazine Chop Chop.