This is a compensated campaign in collaboration with BUSH'S Cocina Latina™ and Latina Bloggers Connect.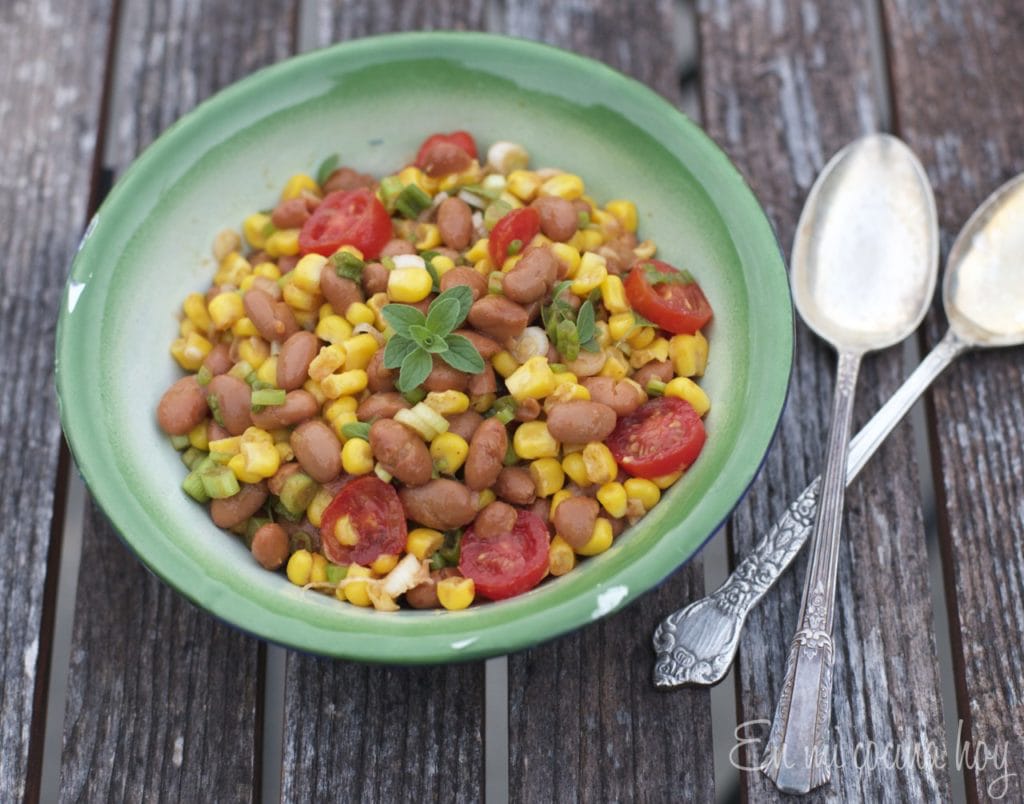 Here in the Northern Hemisphere sometimes they find it strange that salads are so important and traditional in the Latino Christmas table, I think they forget that back in South America it's summer and our Latino mothers are always concerned that we eat our vegetables. In my family, the salads are planned with the same care that the meat or main dish. And cold salads are always a nice addition for both dinners, as for barbecues during the day and more informal meetings.
I continued the tradition here in the US and this year will make a salad with spicy beans, it's full of flavor and so colorful that it brightens any table. You could also serve this as salsa or with tortilla chips. Either way is delicious. For more information and inspiration visit website Bush's Beans #ElFrijolazo.
Although not traditional Chilean, I always have prepared beans in my pantry because they are delicious and nutritious; I use crushed black beans or Charros in quesadillas. This line of BUSH'S Cocina Latina ™ is inspired by the traditional cuisine of our homes, with delicious flavors. It's like being at the taco truck. I recommend it.
Spicy Pinto Beans Salad
4 people as a salad, 8 as a salsa
Ingredients:
1 (15.5 oz.) Can of Pintos to Diabla (in Chile replace with 2 cups of cooked beans)
1 (16 oz.) Bag of corn (corn, corn) frozen, boiled or bottled, drained
1 bunch of chives (6 thin, 3 thick) chopped white part and the beginning of the green
2 tomatoes cubed
1 lemon or lime, zest, and juice 1 tablespoon
2 sprigs fresh oregano
salt and pepper if desired
Preparation:
Drain the beans in a colander.
In a large bowl place the drained beans, corn, onions, tomatoes, oregano, and lemon zest and juice, mix well and taste. Add salt and pepper if desired.
If possible refrigerate for a few hours and serve cold, or serve immediately.
If desired serve with tortilla chips.