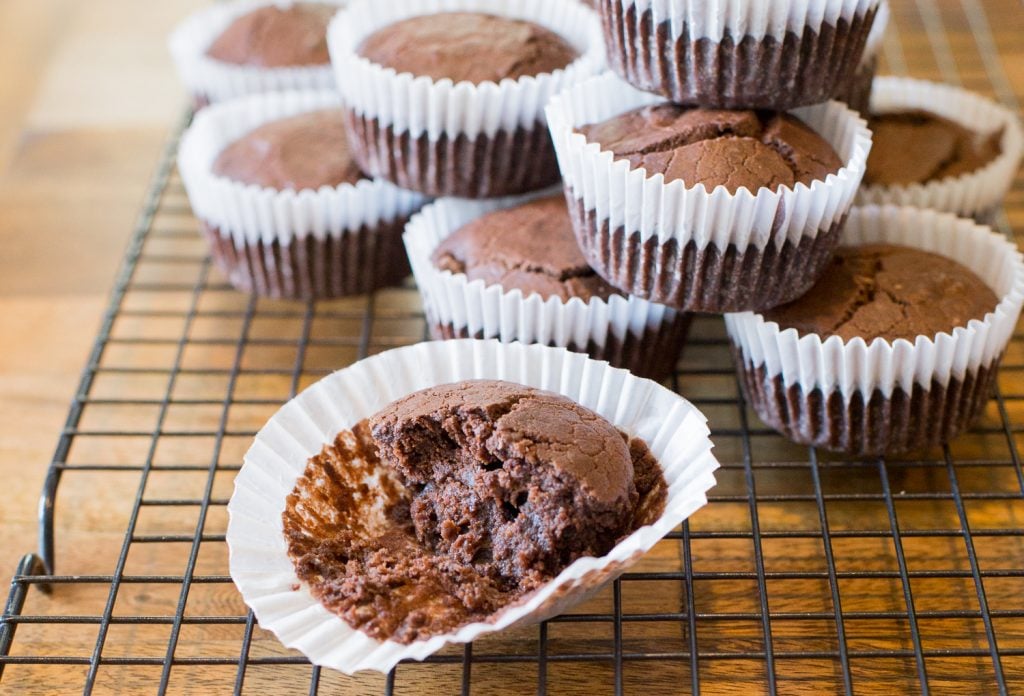 By popular demand, I bring some Splenda chocolate cupcakes, I use Splenda, the granulated baking version. Remember the fact that sugar-free does not mean they are suitable for diabetics as they have other carbohydrates, so consult with your doctor or nutritionist.
These cupcakes have a denser texture than the ones made with sugar and should be consumed the same day or freeze them once baked. The taste depends on the cocoa, use the best quality.
Splenda Chocolate cupcake
10-12 cupcakes
Ingredients:
1/2 cup unsweetened cocoa
3/4 cup boiling water
1 cup all-purpose flour
1/2 cup cornstarch
1 cup granulated Splenda for cooking
1/2 teaspoon baking powder
pinch of salt
2 eggs
3/4 cup melted butter ( 180 grams )
1 teaspoon vanilla extract
Preparation:
Preheat oven to 180C or 350F.
Place paper cups in the cupcake pan.
In a bowl place the cocoa powder, add boiling water, and stir to dissolve the cocoa. Cool slightly.
In another bowl mix the flour, cornstarch, baking powder, Splenda, and salt. Fluff with a fork.
Add to the bowl with cocoa and egg, stir until blended, add the other egg, and repeat. Add the melted butter, mix well. Add the vanilla.
Pour the dry ingredients ( flour and Splenda ) over the chocolate mixture and stir with a whisk until mixed.
With a spoon or measuring cup fill the paper cups, make 10 cupcakes if want tall ones or 12 if you want space for frosting
Bake for 15-18 minutes or until a stick bury in the center comes out clean.
Let cool in the pan.
Unmould, garnish and serve.
Recipe adapted from Recipe Girl