This is a sponsored conversation written by me on behalf of BUSH'S Beans. The opinions and text are all mine.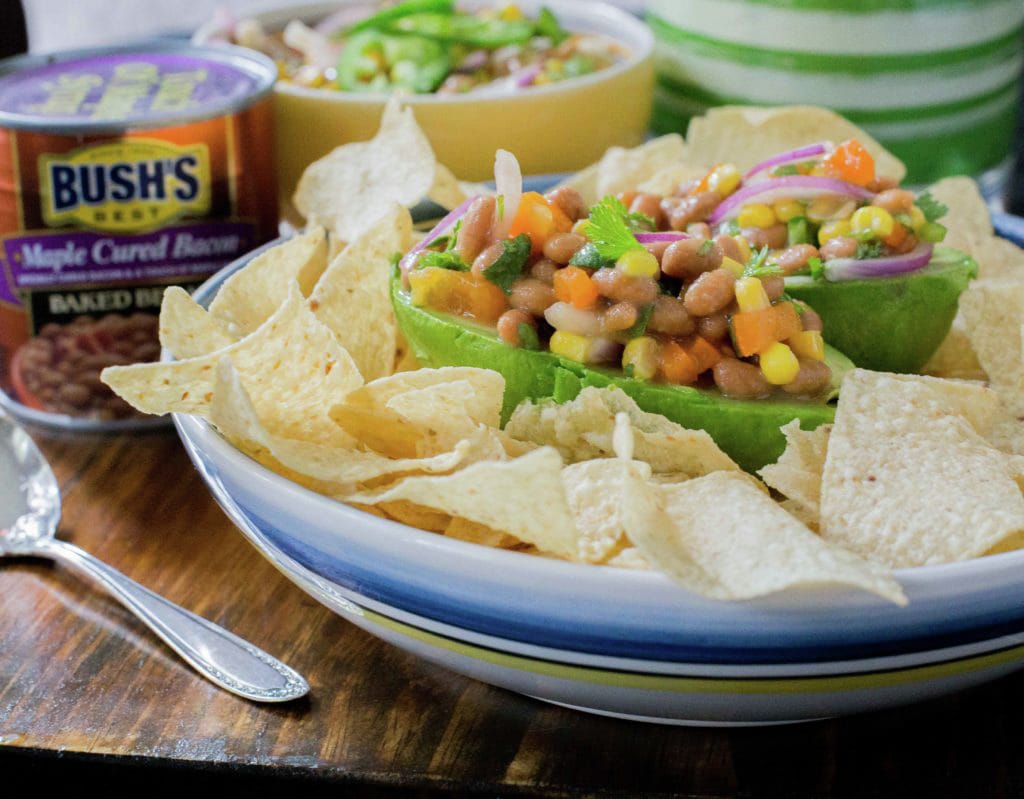 My grandmother would often make mashed avocado for teatime toast and stuffed avocado as an entree. This Avocado Stuffed with Bean Salad recipe combines my childhood memories with these 13 years in Texas. Here, you find beans in every meal: from BBQ to tacos. And often also as appetizers.
Last week, I read the book Lab Girl, an autobiography by a renowned botanist. In one of the chapters, she mentions that every person has a great tree from her childhood. And I thought that I'm very lucky because I have more than one, and they are all fruit trees.
My grandparents used to live in a house with a big yard, with lush and giant trees: my favorites were an avocado tree and a walnut tree so old and happy that we did not dare to climb them, for that we had a beautiful cherry tree. As you can imagine, we used to eat avocados year round and sometimes we would swap with neighbors that had other varieties.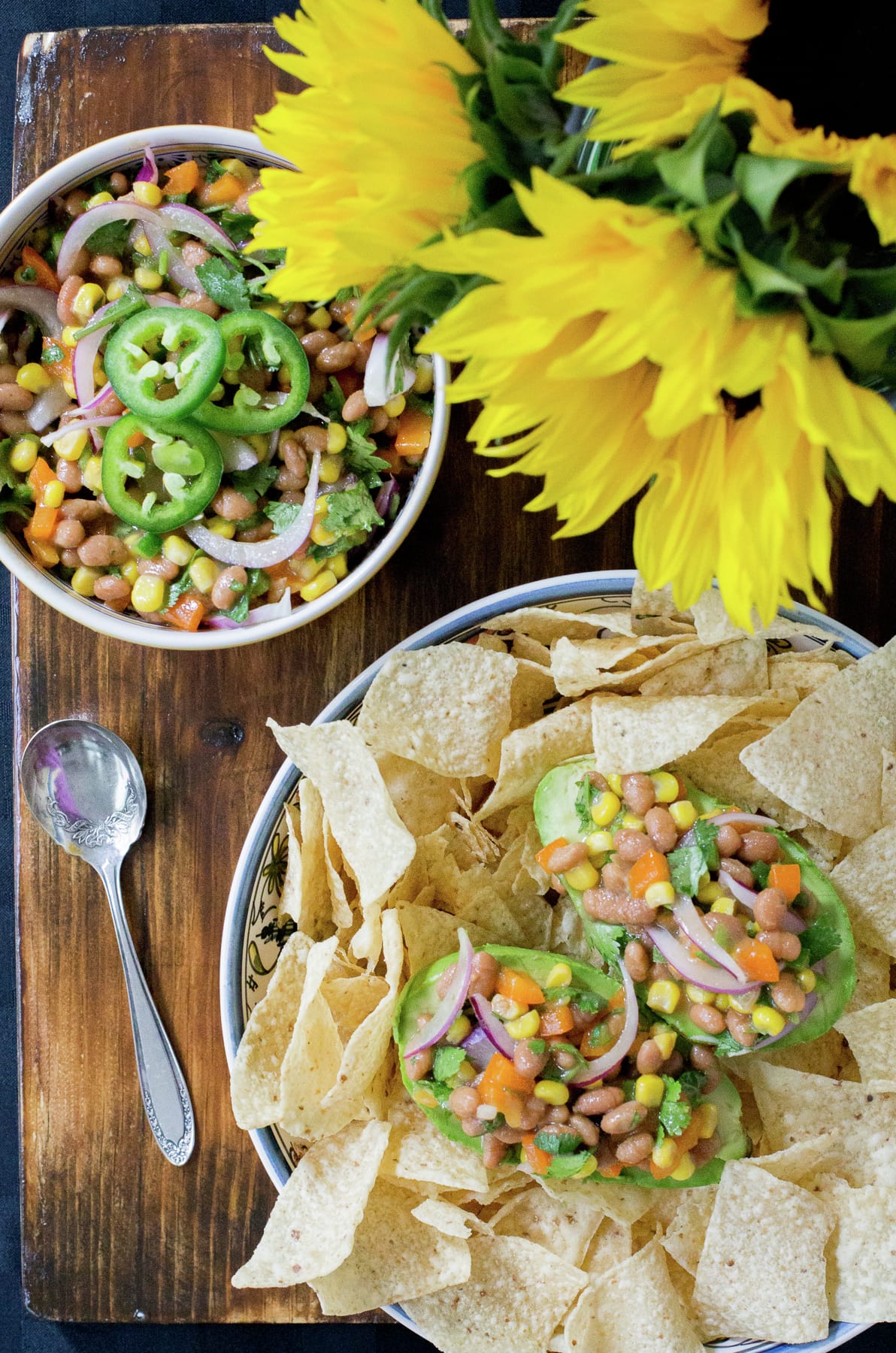 We had this stuffed avocado for a relaxed and perfect Saturday lunch. Summer is around the corner in Texas, and I tend to use less the oven and expand my repertoire of fast, fresh and easy to make meals.
My favorite BUSH'S canned beans are perfect for this. For a third year, I will be developing recipes with their fantastic products. BUSH'S is a family run company, with more than 100 years in the US market and their slowly cooked beans are the best, and they also have other varieties. Discover your favorites in BUSH'S website.
Avocado Stuffed with Bean Salad
Serves 4
Ingredients:
1 can (16 oz.) BUSH'S Maple Cured Bacon Baked Bean
1/2 red onion thinly sliced
1/2 orange or red pepper diced small
1 cup cooked corn
1 jalapeño pepper, seeded and chopped small
1 cup cilantro, chopped small
2 large avocados
juice of one lime or lemon
1 bag tortilla chips
Preparation:
In a bowl mix the can of beans with the onion, peppers, corn, chili pepper, and cilantro. Stir and add lime juice. Stir, taste, and adjust seasoning.
Cut avocados in half and remove the seed. Remove the skin and season with salt.
In a serving platter arrange the tortilla chips as a base, place the avocados on top and stuff with the bean salad. Place the rest of the salad in a bowl.
Serve cold.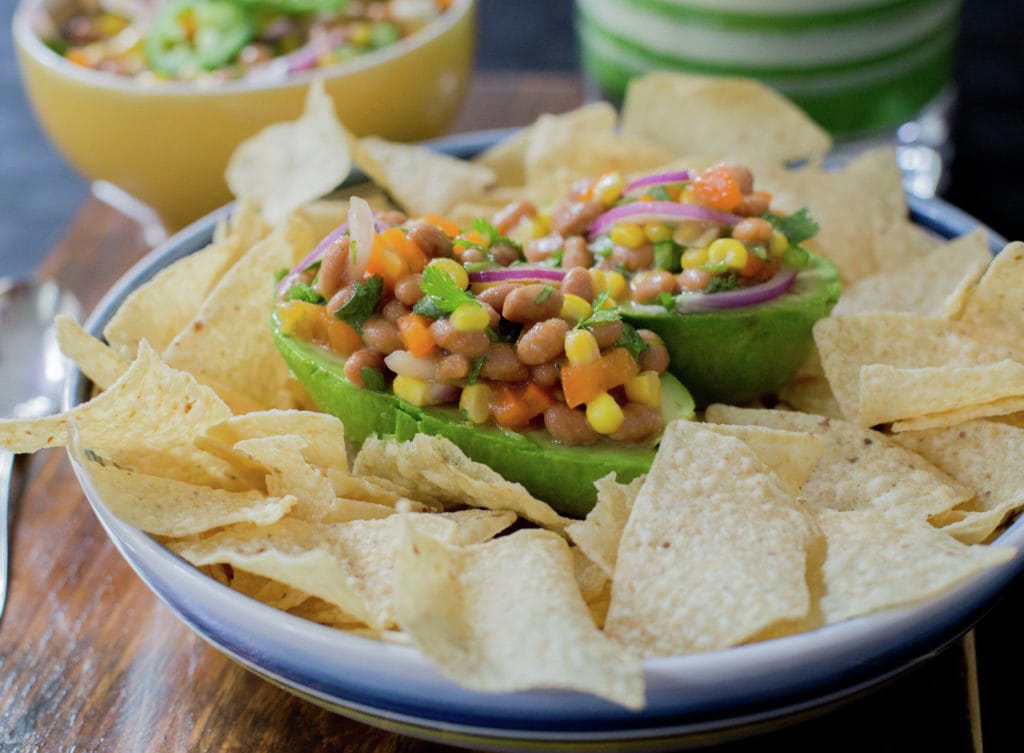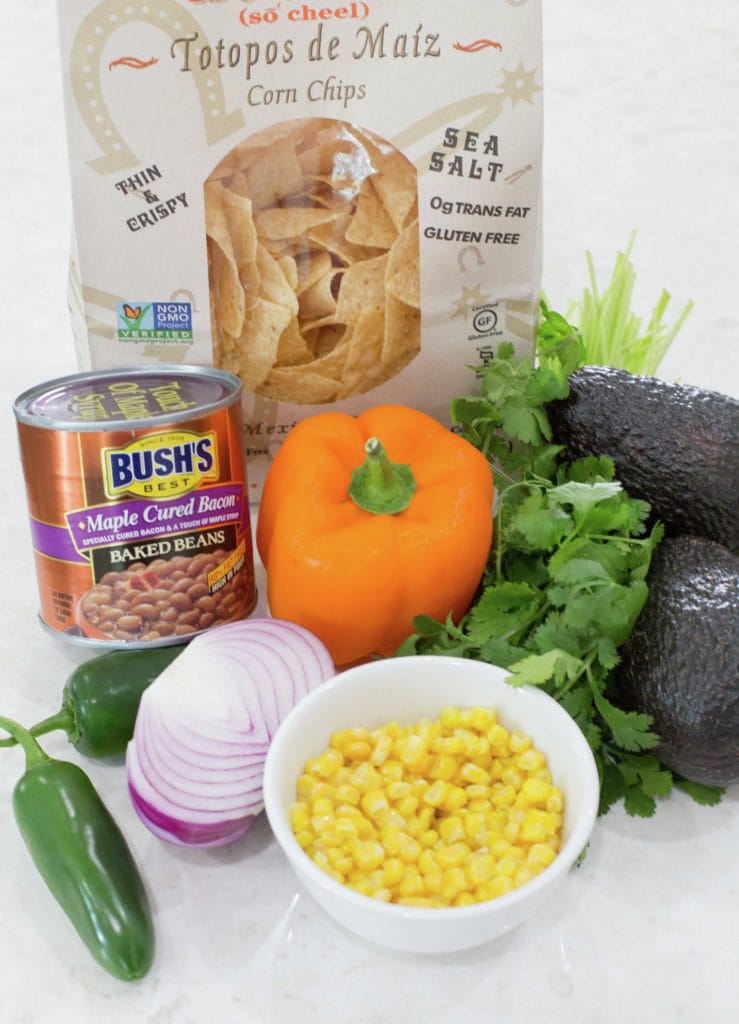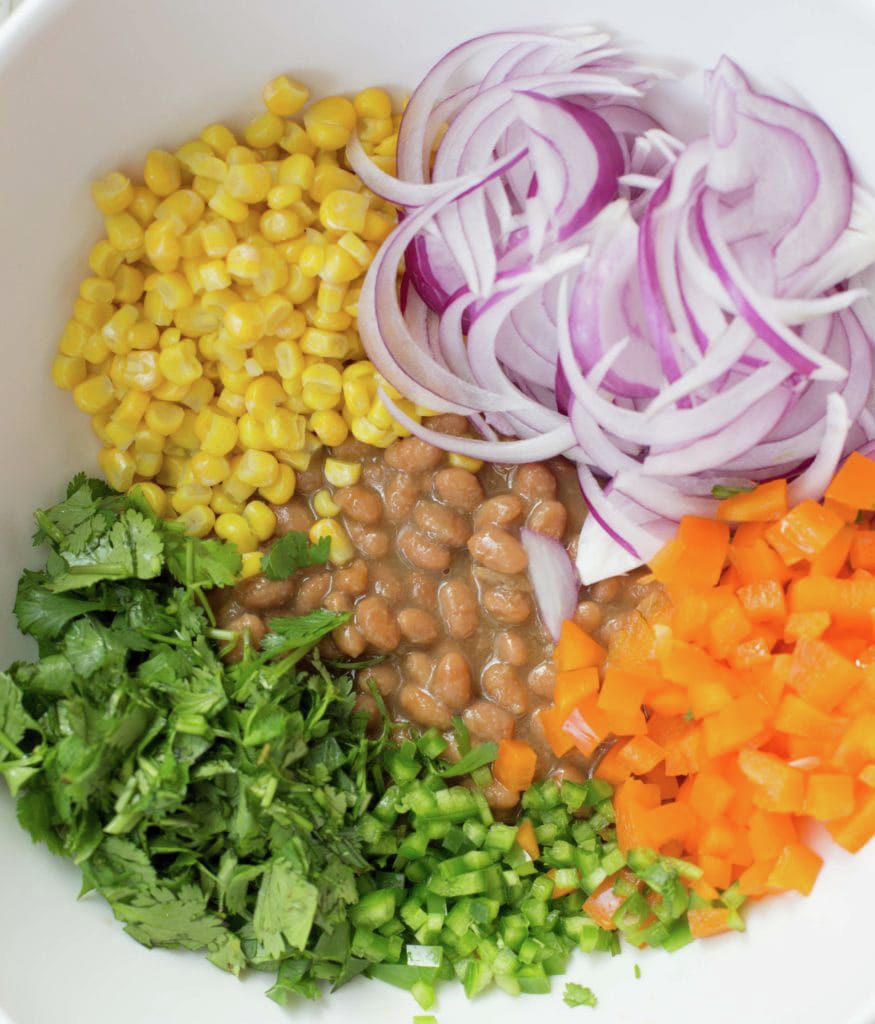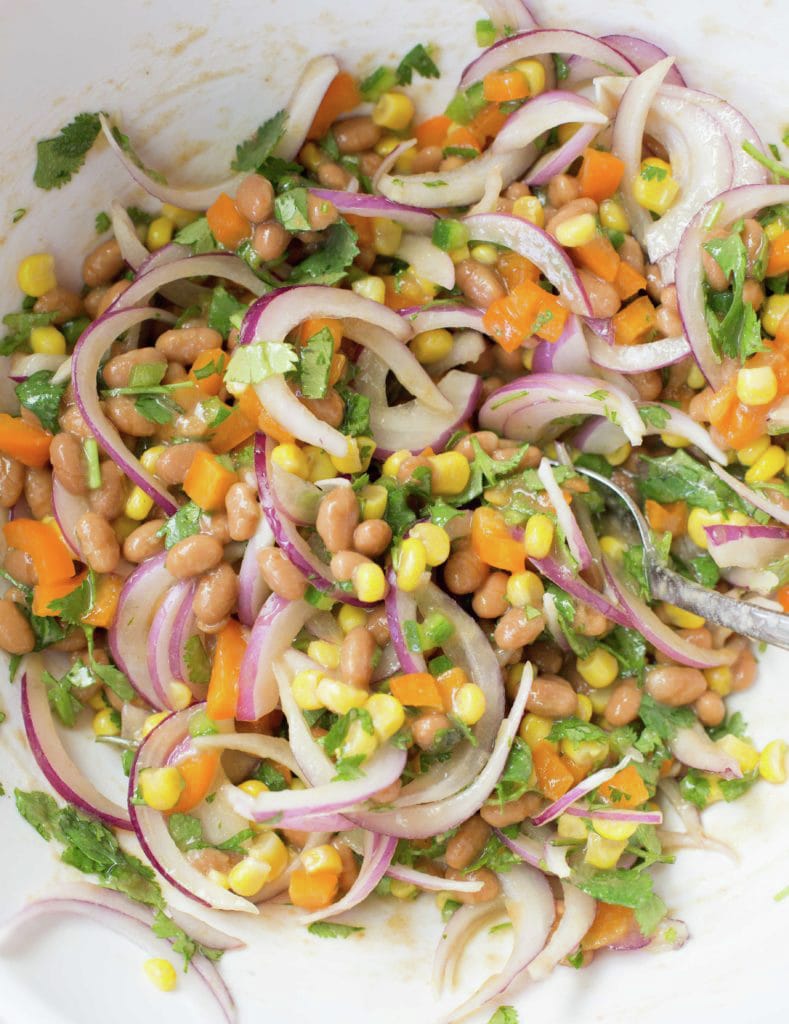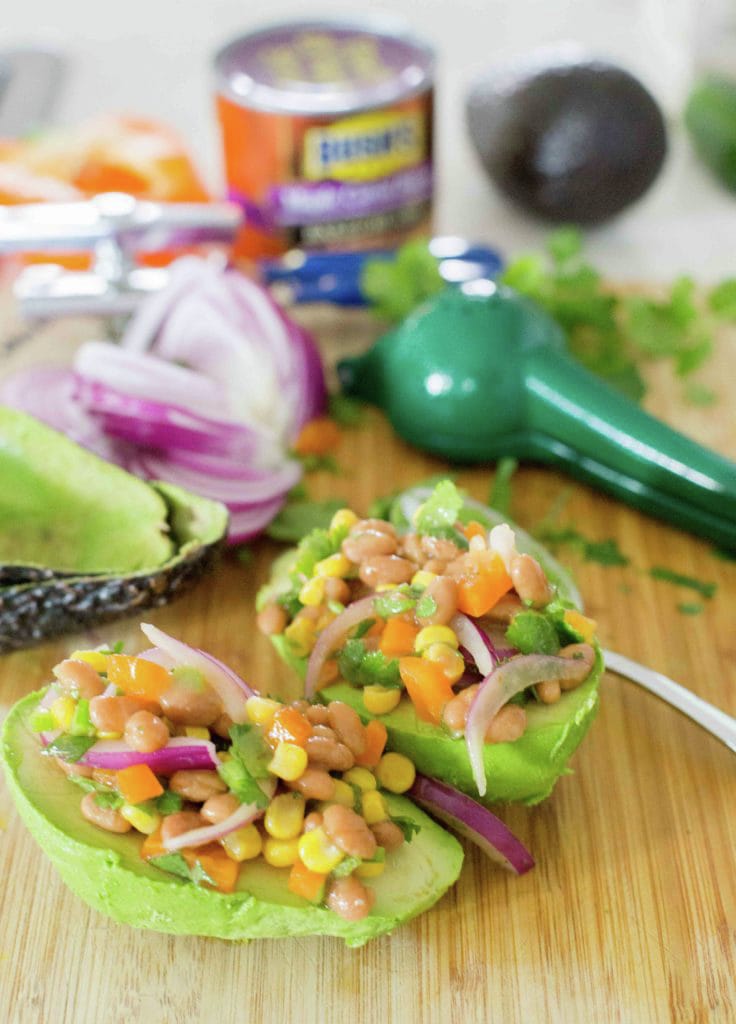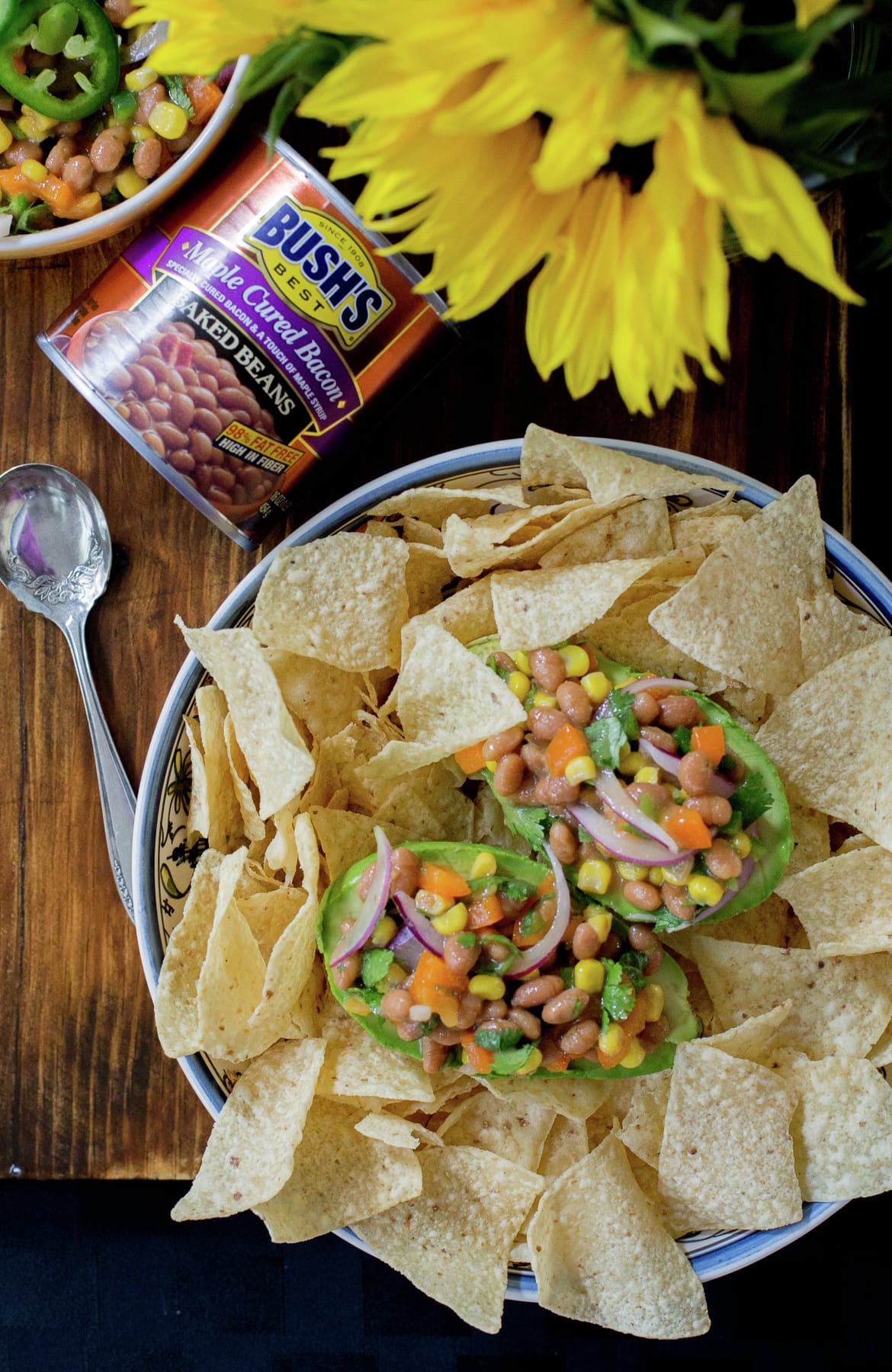 This is a sponsored conversation written by me on behalf of Bush Brothers & Company. The opinions and text are all mine.