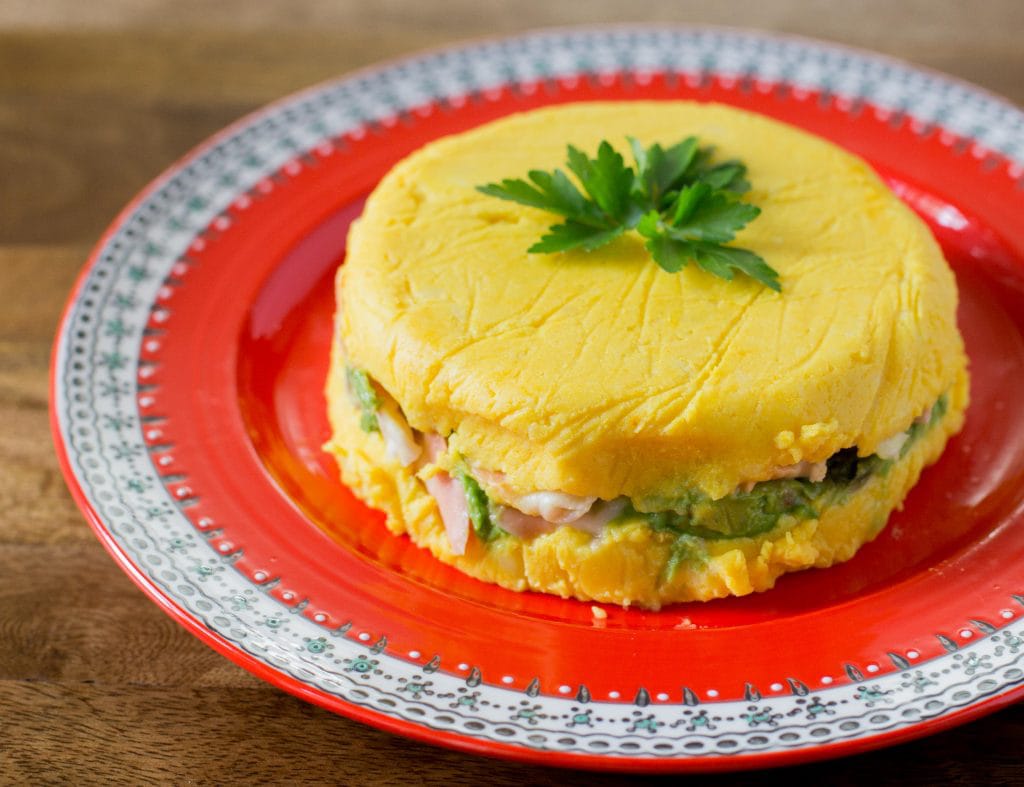 I love the Peruvian Seafood Causa, when I was in Chile obviously I went out to eat Peruvian food. This version with canned razor clams is exquisite. You can use cooked shrimp, clams or tuna.
Peruvian Seafood Causa
6 people
1 1/2 kilo of potatoes, peeled, chopped and cooked
1/2 cup oil
1 tablespoon turmeric
yellow pepper sauce to taste or other spicy sauce like Sriracha
lemon juice
salt
1 large or 2 medium avocado
2 cans of cooked clams or cooked shrimp
parsley
Preparation:
When the potatoes are still warm mash and mix with the oil.
Mixed the turmeric, chili paste, lime juice, stir to dissolve turmeric.
Add the turmeric mixture to the mashed potatoes and mix with hands until fully distributed.
Season with more salt and pepper or lemon juice to taste.
Cover a medium square or round pan with plastic wrap.
Place half the potatoes seasoned press.
Cover with the drained clams or shrimp.
Place the avocado sliced in a layer on top of the clams.
Finish with another layer of potatoes, press and refrigerate at least an hour before removing from pan and serve.