Post sponsored by Mirum Shopper, but all opinions are my own.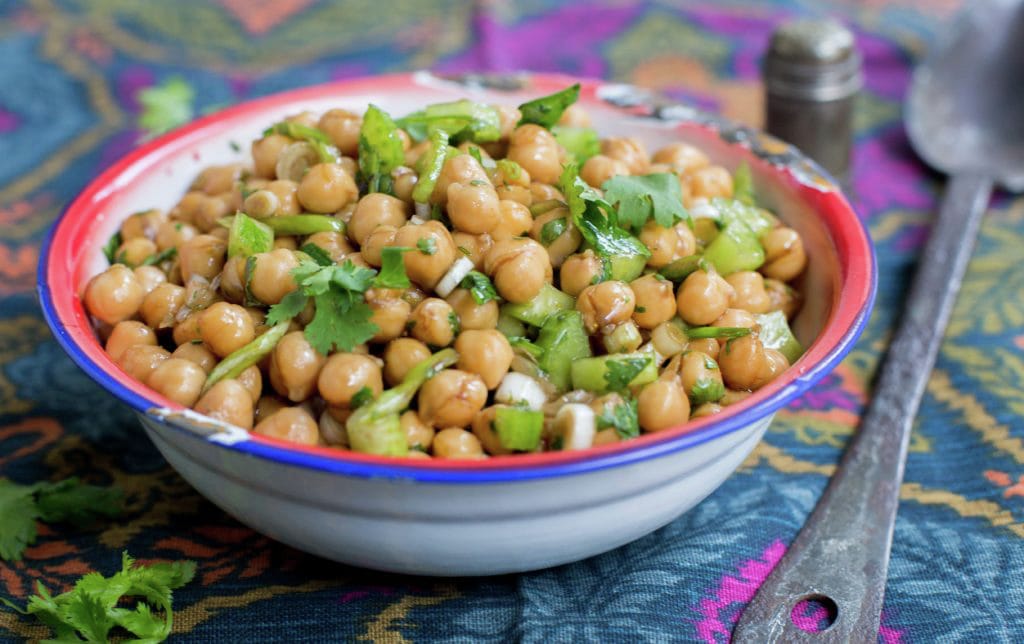 Has it ever happened to you that sometimes salad dressings turn out bland or you just can't get a particular seasoning right? One trick I learned at the event "Saborea Tu Verano" by Walmart was to make the dressing using a Knorr bouillon cube as a base. I loved it, it's simple, easy to keep at hand and it gives the chickpea salad a delicious flavor each time.
Here are some photos from the event I attended at the Walmart in Pearland, one of Houston suburbs. If you ever see demonstrations at the supermarket it's worth approaching, who knows what trick you may learn!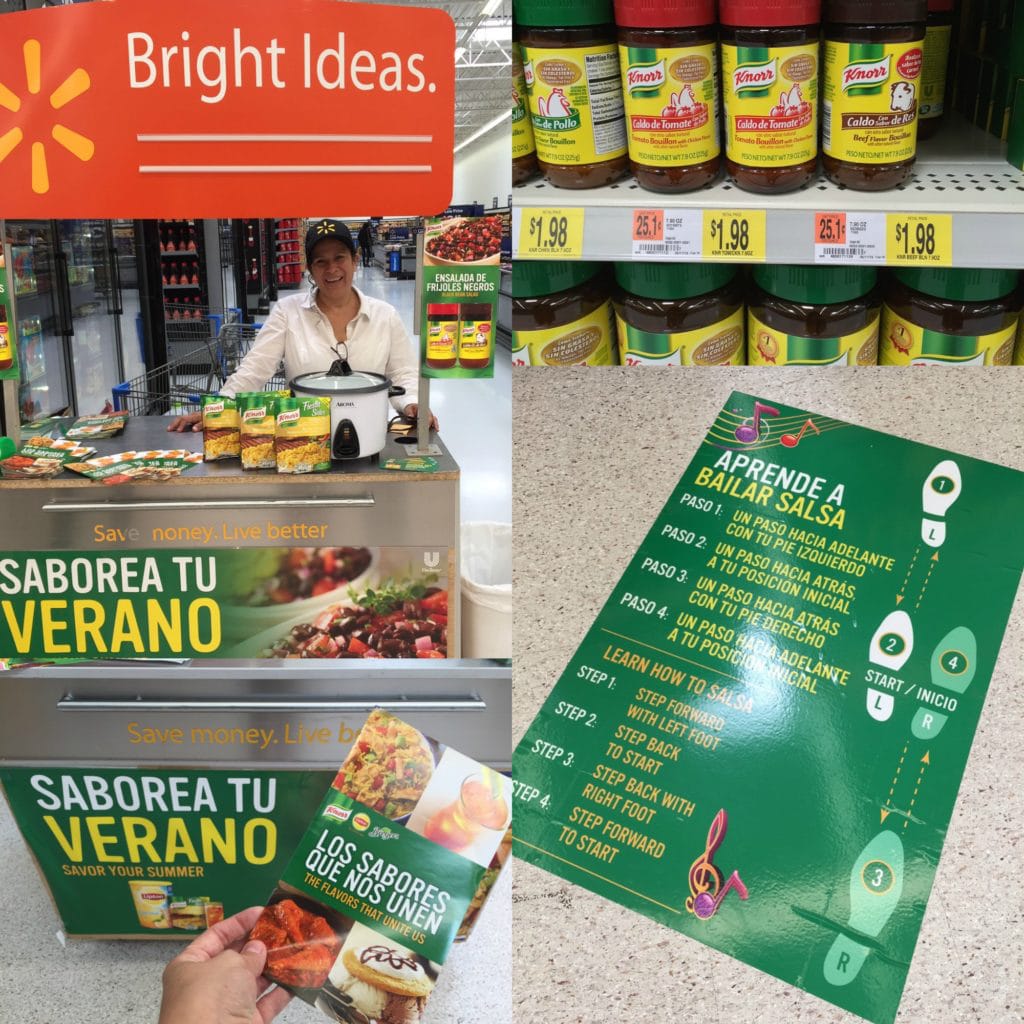 I made this chickpea salad inspired in the black beans recipe they prepared at the event. And I used things I had at home. Enjoy the recipe video.

Chickpea celery salad
Serves 4
Ingredients:
1 tablespoon Knorr® Beef Flavor Bouillon
1 tablespoon warm water
2 teaspoons Dijon mustard
2 tablespoons balsamic vinegar
3 tablespoons olive oil
2 cans chickpeas, rinsed and drained
1 cup celery, chopped
1/2 cup scallions (8 scallions or 1 bunch)
1/4 cup de cilantro, chopped
Preparation:
In a bowl place the bouillon and warm water, dissolve. Add mustard, vinegar, and oil, stirring all the time.
Add chickpeas, celery, scallions, and cilantro, mix well.
Serve.