The recipe Despacito Cocktail is sponsored by Kroger®. All opinions are mine.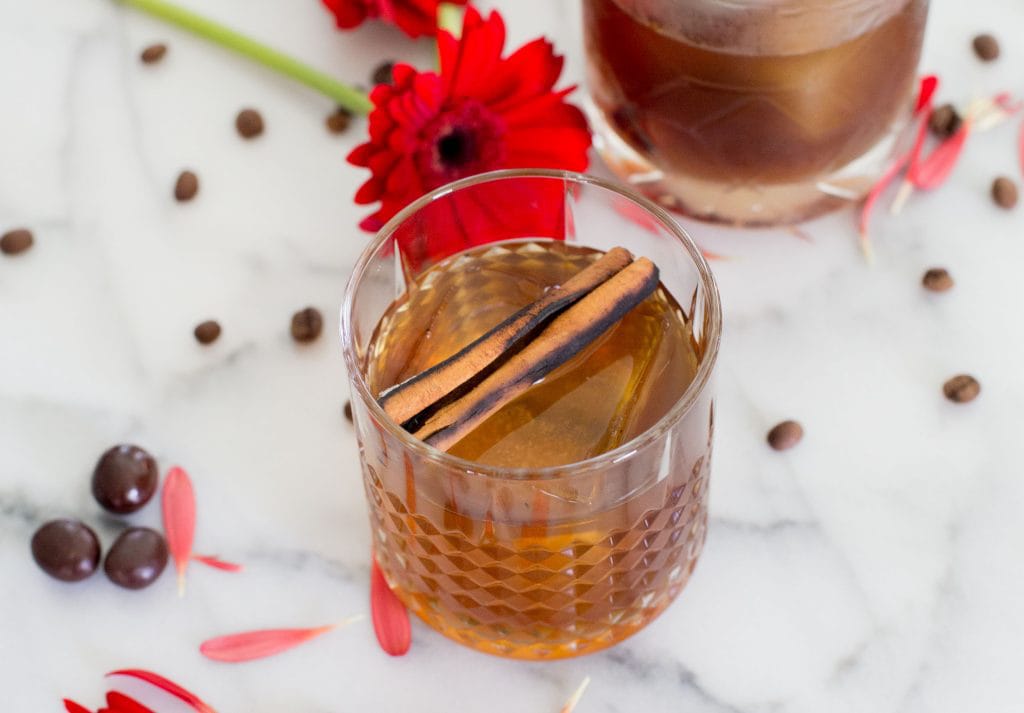 There are not many drinks beyond the traditional Chilean on the blog. Today we begin to correct the course.
Kroger invited me to welcome Hispanic Heritage Month, and I happily accepted. Hispanic Heritage Month is celebrated, in the USA, from September 15 to October 15 with activities in schools, libraries, and community centers. If your children are learning Spanish, it is an excellent month to participate in these activities.
It is also an opportunity to celebrate with family and friends; opening our houses to share our culture and traditions. The most natural way for me to do it is to invite friends to eat our traditional food. With my grocery list in hand, I go to Kroger.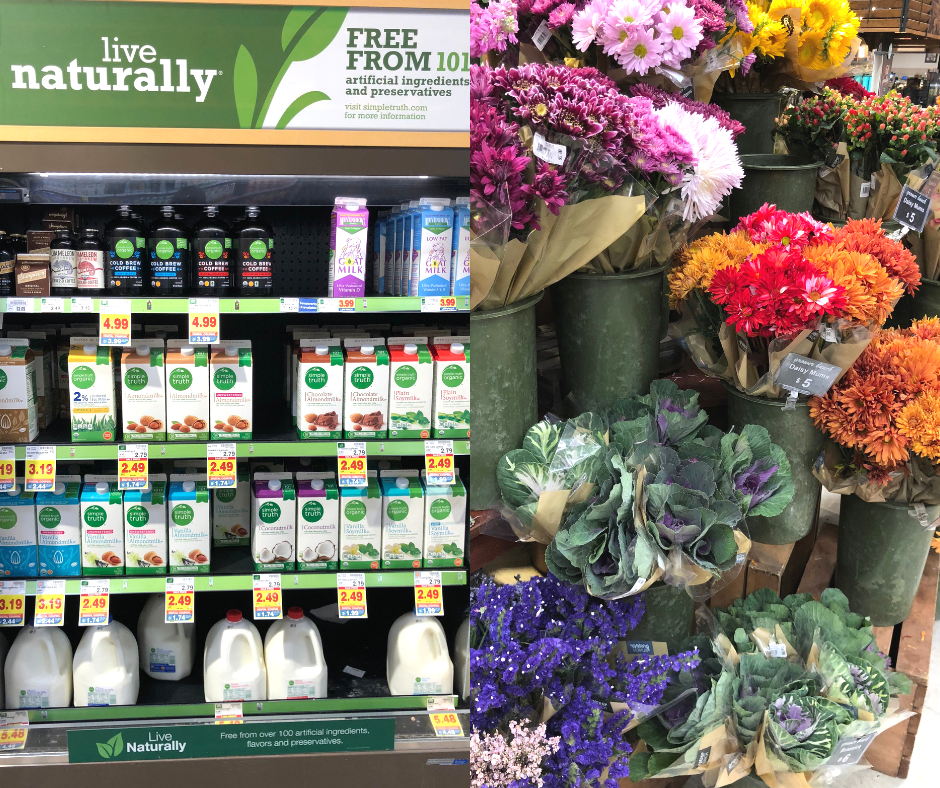 At Kroger, I always find everything I need: ingredients, beautiful things for my table like fresh flowers and paper napkins, and new products for appetizers and desserts. I especially recommend their brands. My favorite is Simple Truth, the organic line since their products always have excellent quality and superb prices. If you need some inspiration to celebrate 2018 Hispanic Heritage Month, go to the website www.TuKroger.com, and you will find recipes and discount coupons to make your celebrations easier and more fun. The site is available in English and Spanish.
I'm a fan of cocktails; I prefer them to a beer or a glass of wine to accompany my dinner. I love how a well-made cocktail can be complex and tell a story. And fortunately one of my best friends is an expert at making them. So to honor my Hispanic heritage, I challenged her to develop a cocktail with tequila and coffee. In Chile, coffee has always been a favorite flavor in ice cream, desserts, and drinks, from Café Helado to Cola de mono (Chilean version of the eggnog).
Let's hear from the expert.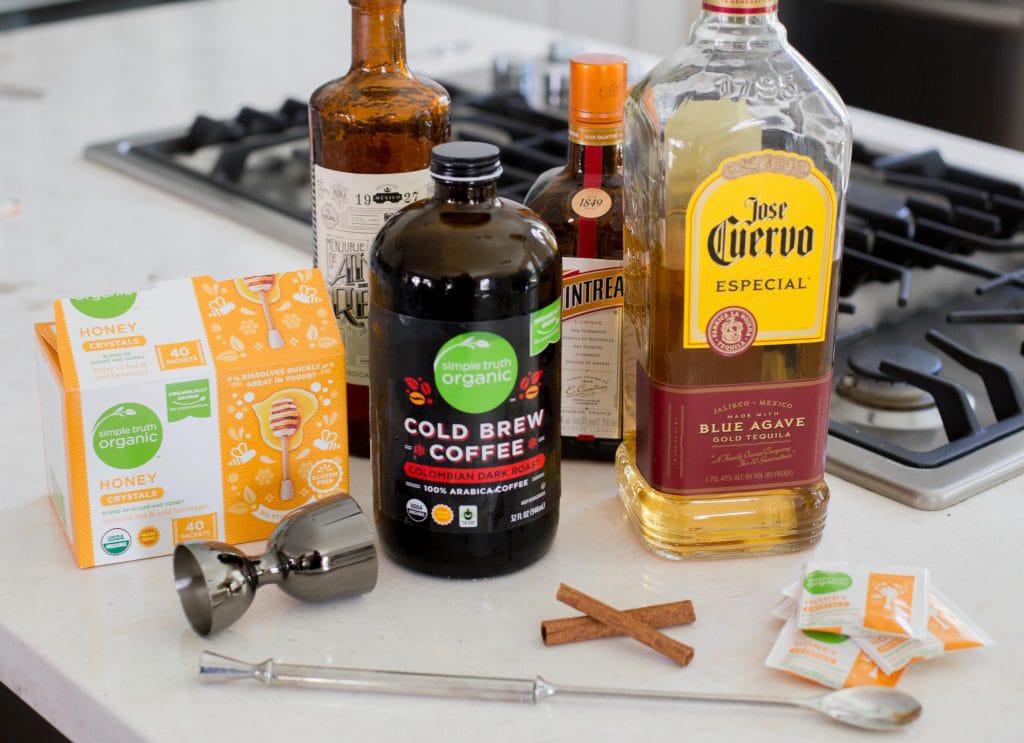 Hola! The best part about cocktails, in my opinion, is the way they bring people together. Like food, they allow us to explore exciting flavor combinations that can evoke memories or bring new surprises. Experimenting with them and drinking them with friends brings me joy. When I was invited to celebrate Hispanic Heritage Month, I was thrilled.
This collaboration was as challenging as it was fun and delicious! Starting with a solid 100% blue agave tequila like Jose Cuervo Especial was vital. The Simple Truth Organic Colombian Dark Roast Cold Brew is so delicious that it can be enjoyed by itself! Though I knew tequila and coffee go together well, I was excited to learn that Cointreau is also a common liqueur in Hispanic homes.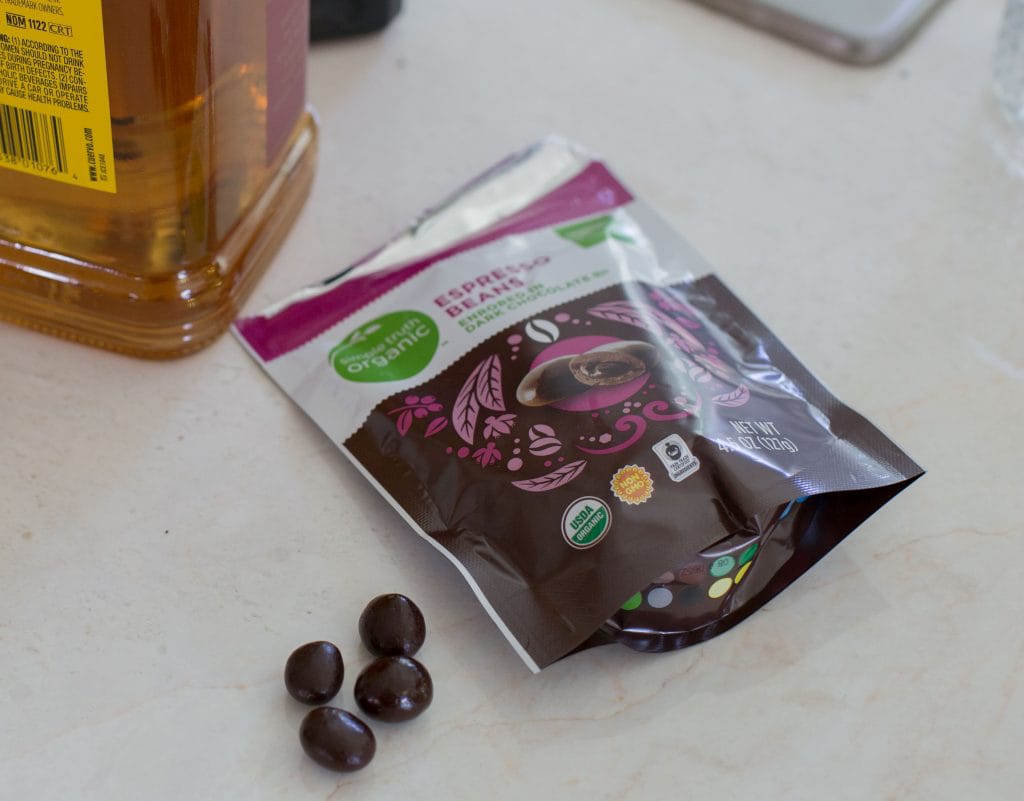 The sweet orange flavors would balance out the sharp bitterness of the Colombian cold brew coffee. Perhaps one of my favorite finds at Kroger was the Simple Truth Organic honey packets. This is a dream for mixologists! It dissolves quickly in cold or hot liquids and gives a rich honey flavor without adding the thick viscosity that agave nectar would. It added just the right amount of sweetness, and we didn't even have to shake the ingredients to blend!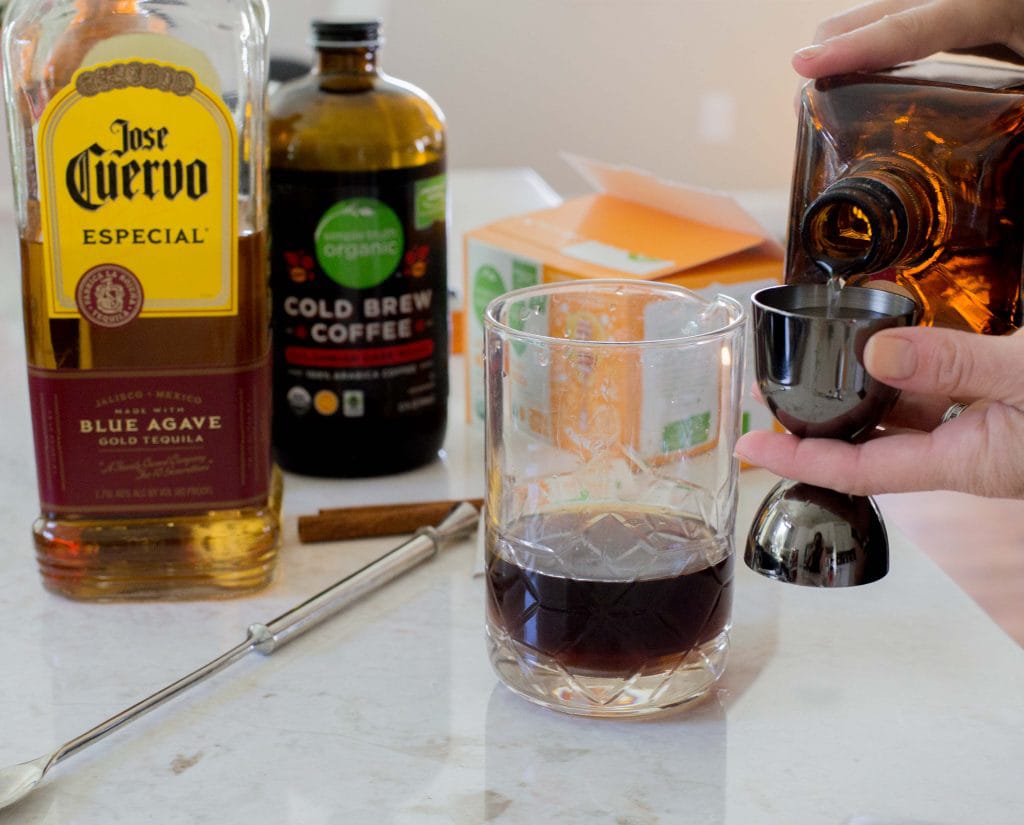 Ancho Reyes is a chili liqueur made from poblano peppers in Mexico. It has a delightfully spicy and slightly smoky flavor that added just the right amount of complexity to this cocktail. Could the cocktail be done without the addition of this ingredient? Absolutely. But since it is widely available now, I recommend it!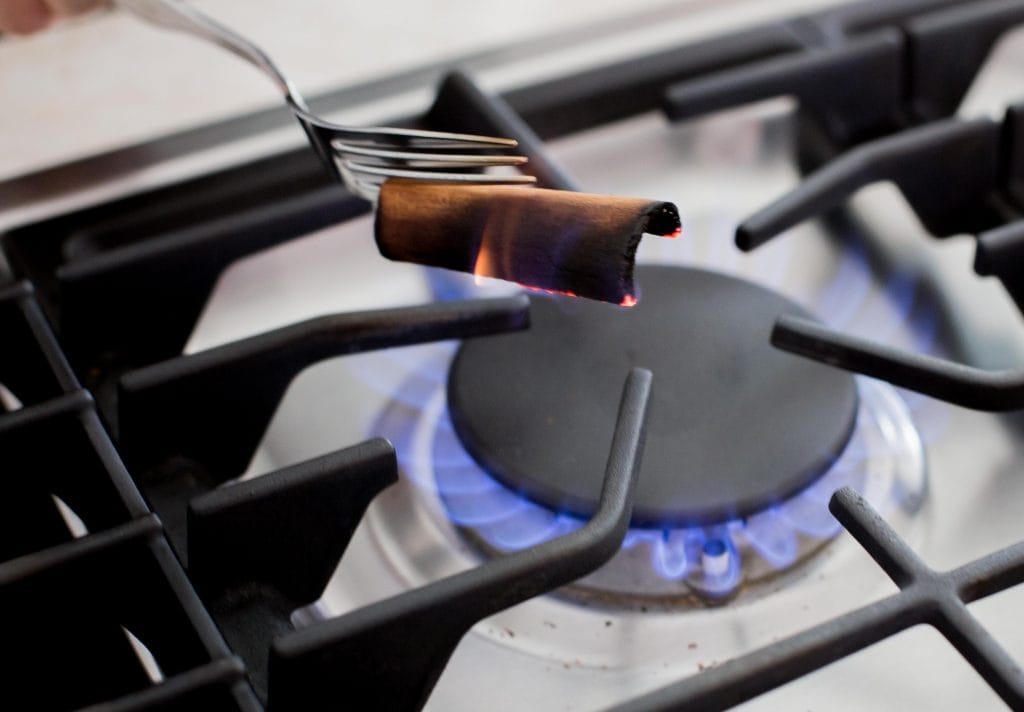 Cinnamon naturally played well with the other flavors in this cocktail, so we used it to mix with the ingredients, as well as a garnish. This is a fun trick – it is so easy and yet really impressive when you serve guests a drink with a cinnamon stick still smoking. Just hold a cinnamon stick over a gas burner, and besides garnishing your drinks, your kitchen will smell amazing! It's a win-win!
Despacito – a drink to sip slowly while enjoying the company of your friends!
Ingredients for 3 servings:
4 1/2 ounces (135 ml) Simple Truth® Cold Brew Coffee Colombian Dark Roast
4 1/2 ounces (135 ml) of José Cuervo Especial Tequila
1 1/2 ounces (45 ml) Cointreau or orange liqueur
3/4 ounces (20 ml) Ancho Reyes, optional
1 package of Simple Truth® Honey Crystals
Cinnamon sticks to serve
Preparation:
Pour all ingredients in a mixing glass, along with a smoked cinnamon stick and stir with ice to chill and dilute the drink. Strain into old-fashioned glasses over a large clear ice cube. Garnish with a smoking cinnamon stick.
The Despacito is a drink to enjoy slowly with dinner. I recommend drinking it along with a meat dish, especially pork and grilled vegetables.