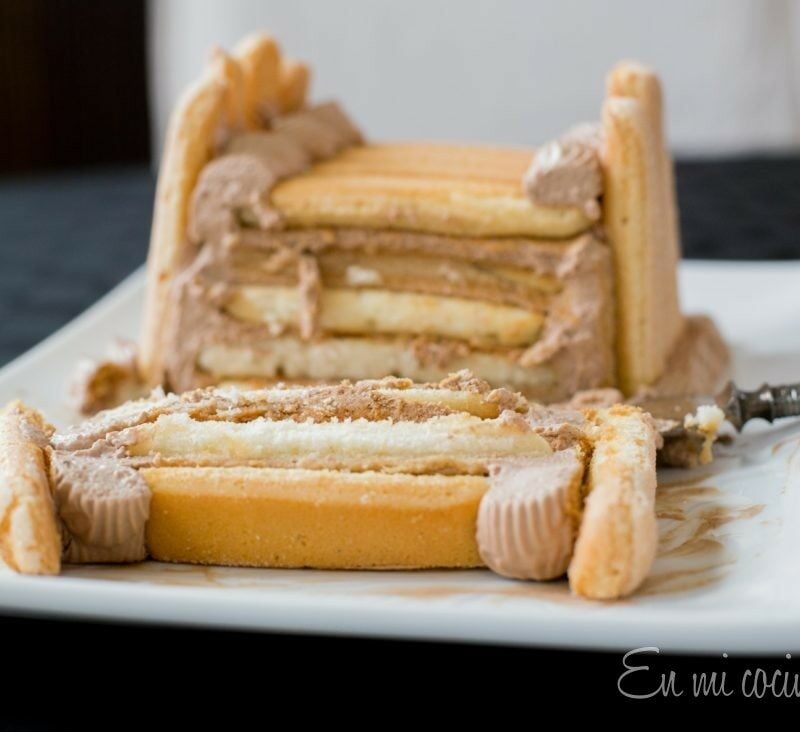 Chocolate Ladyfingers Icebox Cake is so classic in Chile, but I didn't grow up eating because my aunts and mother were serious bakers. So our cakes were always from scratch. My husband family doesn't have as many bakers, so cookie cakes were abundant and most welcome. I like them, and they are so convenient.
It was the first cake I made here in the U.S., in 2003, for my husband's birthday and then again for my kid's 9th. Both are chocolate lovers, and this easy and delicious cake is perfect for busy parents.
And once again, I made this cake for my kid 13th birthday, is becoming quite the tradition.
New pictures added February 2018.
Chocolate Ladyfingers Icebox Cake
for a small cake 8-10 people
Ingredients:
3 packets of ladyfingers (I like Italian or French brands)
1 box of instant chocolate pudding ( mine asked for 2 cups milk to prepare)
1 cup heavy whipping cream, cold
2 tablespoons sugar
1/2 cup of milk to soak the cookies
Preparation:
Prepare pudding according to package directions. Let cool down.
Whip cream on high speed until it starts to form soft waves, lower the mixer speed to medium and add the sugar in a rain motion, beat again at high speed until it forms stiff peaks.
Mix chocolate pudding with cream gently using a spatula.
Place milk in a bowl.
Cover a pound cake pan with plastic wrap.
Wet each cookie with milk, 1 second per side, and layer the cookies at the bottom of the pan.
Place chocolate cream between each layer.
Top with remaining cream and decorate to taste.