Patagonian langostino, also known as Argentine red shrimp, is a species of shrimp native to the waters of the South Atlantic Ocean, particularly around the southern coasts of Argentina and Chile. Its scientific name is Pleoticus muelleri. "Langostino" is the Spanish term for prawn or shrimp, and it is often used to refer to this particular species. In Chile, it is called Camarón.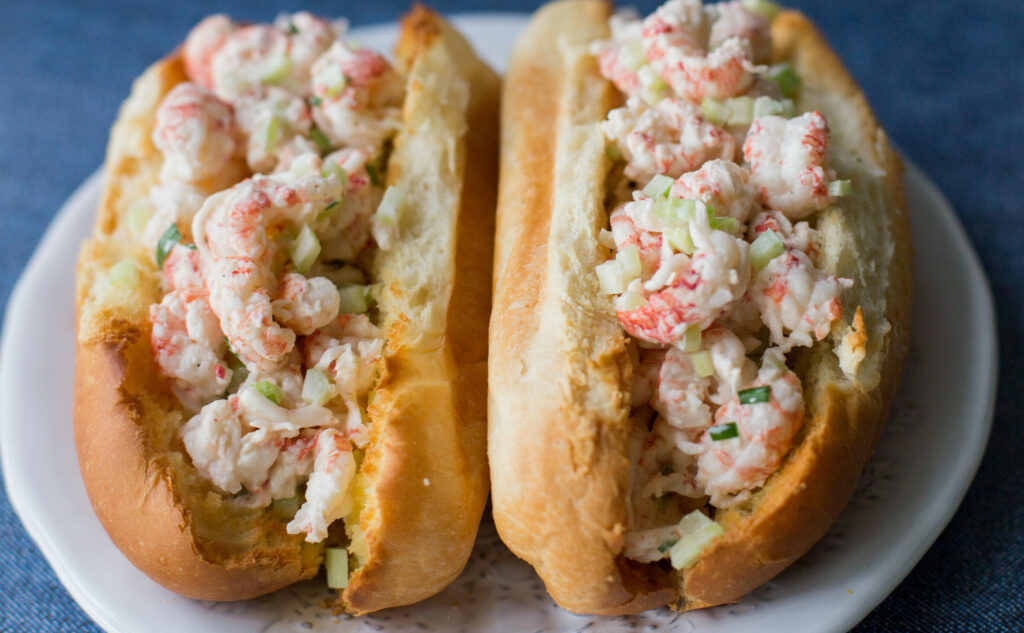 Here are some key characteristics and information about Patagonian langostino:
Appearance:

Patagonian langostino is known for its vibrant red color, which turns pinkish-orange when cooked. It has a slender, elongated body with long antennae.

Habitat:

These shrimp are found in the cold waters of the South Atlantic and Pacific, mainly along the continental shelf of Argentina and Chile. They prefer depths ranging from 20 to 150 meters.

Size:

Adult Patagonian langostinos typically grow to 15-20 centimeters (6-8 inches) in length.

Flavor and Texture:

Patagonian langostino is highly prized for its sweet, delicate flavor and firm, succulent texture. In terms of taste and texture, it is often compared to lobster.

Culinary Use:

These shrimp are a popular seafood in various culinary dishes. They can be grilled, sautéed, boiled, or used in soups, stews, and pasta dishes. In Chile, langostino tails are usually enjoyed as an appetizer with mayonnaise, like a shrimp cocktail served over lettuce or empanadas

with cheese

. These are not everyday dishes but rather are enjoyed on special occasions.
For these sandwiches, the kind of bread you use is crucial; it needs to be soft and fresh and remember to toast it.
See more langostino recipes here.
Print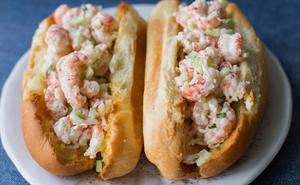 Langostino Tails Rolls
Total Time:

45 minutes

Yield:

4
500

grams

of cooked Langostino tails

1

stalk celery, diced small

1/4

cup

mayonnaise
finely chopped chives
juice of

half a

lemon
salt and pepper

4

hotdog buns

2 tablespoons

melted butter
Author:

Pilar Hernandez

Prep Time:

30 minutes

Cook Time:

15 minutes

Category:

Sandwich

Method:

Quick

Cuisine:

Chilean
Keywords: Langostino tails sandwich, langoustine rolls