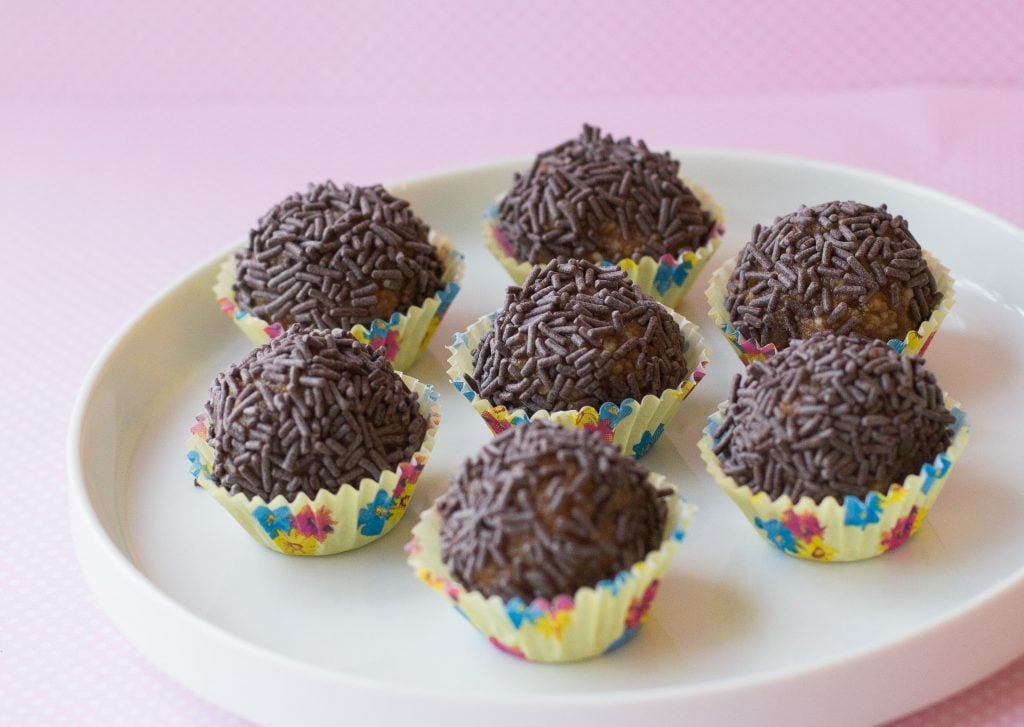 Lucuma is a fruit native from Chile and Peru. The flavors resemble caramel. These Lucuma bonbons are made with lucuma pulp brought from Chile. They are delicious.
Lucuma bonbons
for 15 bonbons
Ingredients:
1/4 cup lucuma puree
1/4 cup ground almonds or almond meal
chocolate sprinkles to roll
Preparation:
Mix lucuma puree with the almond meal until you get a paste. Form the balls with your hands.
Roll in the chocolate sprinkles and place in paper cups.
Serve the same day or refrigerate.